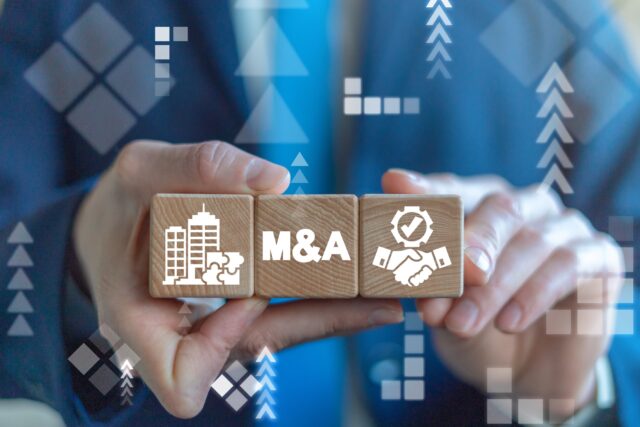 Will Rossetter regularly works with sophisticated investors to help them generate access to proprietary deal flow. A University of Southern California graduate from the Marshall School of Business, Will Rossetter is always fascinated by the latest software mergers and acquisitions trends. Will Rossetter has a background in the family office, private equity and corporate finance world, focused on enterprise software and technology. Today, Will Rossetter will provide a quick overview based on what he sees from the world of SaaS companies.
First, last year was turbulent for public markets in the software world. However, private SaaS companies had plenty to celebrate, which may surprise those who only look at the headlines. For instance, Will Rossetter notes that the NASDAQ, Dow Jones, and the S&P 500 took major losses in 2022. Tech stocks were down as a whole, which is most easily viewed by reviewing the SEG Index, a collection of 116 public SaaS companies. The stock price fell by about 50 percent in 2022. These numbers weren't shocking to Will Rossetter, as 2020 and 2021 both were historic highs for the SaaS market. Whenever numbers tumble, though, there's naturally a market concern for those emerging in the industry to wonder if they are too late to the party.
Industry experts have noted that private markets are experiencing quite a different scenario than their public counterparts. Most projections show that while private revenue was down, they still outperformed the public market by quite a bit. This shows Will Rossetter and other industry insiders that despite some market uncertainty, buyers and investors are willing to pay a premium price for companies they deem recession-resistant within the enterprise software space.
While some of the overall monetary numbers were down, there was an increase in the number of mergers and acquisitions in 2022. Will Rossetter is encouraged not only by the healthy competition levels of 2022, but by the competition he is seeing with mergers and acquisitions so far in 2023. Certain segments within the software industry seem to be more popular than others. For instance, HR and Talent Management software companies continued their trend of high demand, and BI & Analytics finished the fourth quarter of 2022 with the most deals of any quarter in any year. There's a clear demand for better business intelligence in the tech sector, and larger companies are more than willing to pay to acquire these capabilities.
In challenging economic times, business increase overall organizational efficiency to reduce operational costs. One effective approach is deploying enterprise software, a technology that streamlines operations across departments, enhancing overall organizational efficiency. For example, software in healthcare management continues to perform exceptionally well. The healthcare sector has been acquiring companies, allowing them to improve patient care while managing costs. Will Rossetter notes that the COVID-19 pandemic was exceptionally difficult on nurses and saw many healthcare professionals retire or move to other professions. With the healthcare industry looking to survive the talent shortage, improving software is allowing fewer nurses to pick up the slack.
Will Rossetter Explains Who Buys in the SaaS World
Financial Buyers – Financial buyers are typically private equity firms that are seeking out particular types of software. They research different companies in hopes of finding software that matches their vision.
Strategic Buyers – Strategic buyers are privately owned or publicly traded software companies.
Will Rossetter says, Investors, both financial and strategic alike, appreciate the recurring nature of SaaS businesses, low customer churn, high renewal rates, and significant cash flow that SaaS businesses generate. With high recurring revenue and gross margins, investments in SaaS businesses require minimal capital expenditures. Unlike industries necessitating physical manufacturing facilities, the enterprise software industry exhibits low capital expenditure requirements. Enterprise software companies benefit from not manufacturing physical goods, which keeps costs low. For this reason, SaaS businesses can retain more of their revenue, rendering substantial cash flow for the business and its investors. At the same time, SaaS companies can also reinvest more of their revenue back into R&D, which results in long-lasting products backed by a strong intellectual property base.
Financial buyers had more of an impact in 2022, and Will Rossetter expects this trend to continue in 2023. With difficult economic times being projected, Will Rossetter looks to past economic struggles in the American economy. Most publicly traded companies are forced to pull back their investments. While some strategic acquirers are out of the market due to underperformance, others are encouraged by lower prices, reduced competition, and the desire to scale their platforms.
At the same time, financial buyers will often look to take advantage of the best possible valuations on different mergers and acquisitions. The current market conditions drive financial investors to show interest. Will Rossetter feels the software market is currently more buyer-friendly than in recent years, while the IPO option appears less attractive and viable.
Financial buyers are still willing to make significant investments, but software companies have a harder time getting noticed as there's a rise in competition. To attract serious investors, Will Rossetter believes private SaaS companies should focus on showing what makes their software unique and how it can grow. Software that is designed to upgrade with the times will always be the most enticing to investors.