by Matt Wright
A foreclosure hearing for The Lake District, which was scheduled for today, March 24 at 12pm, was cancelled. That news according to a release issued by Yehuda Netanel and his attorneys today.
The release stated, "On March 24, the Lake District filed a petition to reorganize under Chapter 11 of the federal Bankruptcy Code. As a result, the foreclosure scheduled for today did not take place. The Lake District is exploring financing and equity investment options and expects to file its reorganization plan within 90 days with the court which will detail its plan to restructure its debt and pay its creditors. In the interim, the Lake District remains operating in the ordinary course of business as it continues to develop the premier retail, commercial and residential district in Lakeland."
The foreclosure news, and subsequent rumors, about the mixed used development located at I-40 and Canada Rd in the Memphis suburb of Lakeland, TN. have been swirling for the past 4 weeks. But Mr. Netanel described this as a "bump in the road" and his commitment to building something the Memphis area has not seen is still as strong as ever. "I'm excited to move forward with our reorganization plan and in fact we never stopped working to improve The Lake District," he said. He pointed out the installation of updated banners and flags around the property, maintenance on the large monument sign and plans to install all the spring flowers and landscaping. He also made a point to say part of the reorganization plan includes paying off any remaining suppliers who are owed money "in very short order."
When reached for comment, Lakeland's Mayor, Josh Roman, said he was excited to hear of the developments today. "I am glad to hear Mr. Netanel will continue being able to implement his creative vision, but I am even more encouraged to hear that he has a plan to clear all remaining invoices including tenant improvements."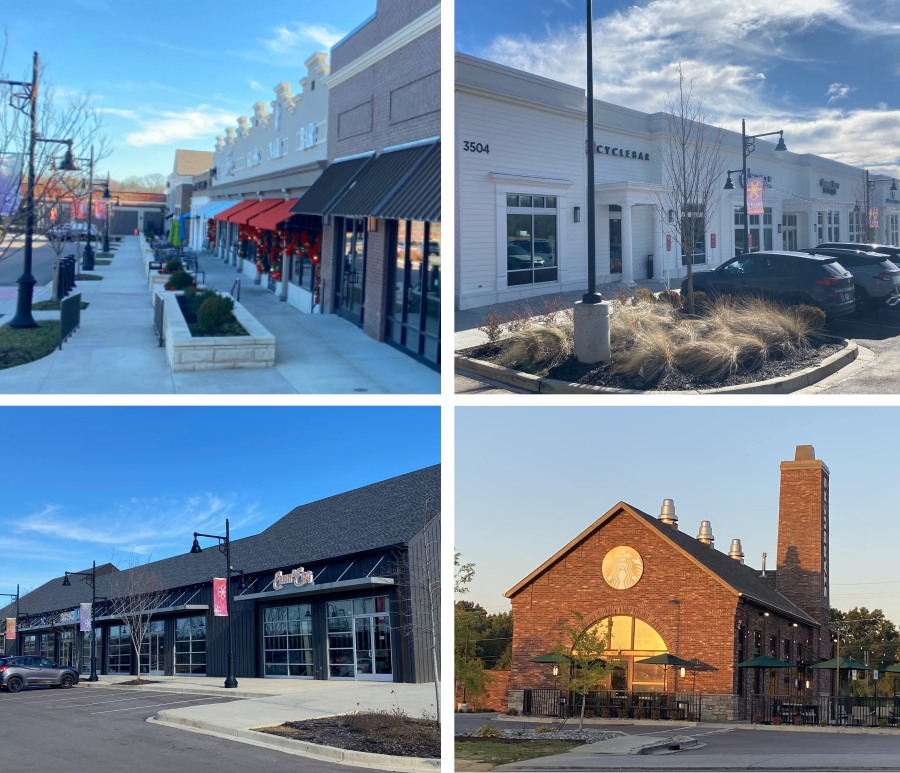 While some detractors have pointed out how long some of the development has taken and the fact that certain stores never materialized, Mr. Netanel points out much of that is due to the Covid pandemic, supply chain issues and rising interest rates. All of those market conditions had a significant effect on the $400 million dollar development. It also made some retailers bow out of the project that originally wanted to partake. Malco Movie Theater was one of the original tenants announced for The Lake District, but Covid caused Malco, and other movie theater companies, to reconsider expansion.
But Mr. Netanel says he's navigated those turbulent market conditions and now the project is better positioned in his opinion. "The vision of The Lake District continues to evolve as more concepts and tenants are joining in," he said. "Due to demand, we plan on building an additional 13,000 square feet of retail space located on Canada Rd and we already have commitments to completely fill the new space." Chris Risner, a 17-year resident of Lakeland, echoed that excitement. "We've always been excited about the Lake District. It's unique to the Memphis area and what they have built so far is upscale. We're looking forward to seeing what else they add, and we will support it," he said.
One of the largest announcements about the project came late last fall when fast-food giant Chick-fil-A announced they would be opening a location at The Lake District. Mr. Netanel said the foreclosure news did not dampen Chick-fil-A's appetite to build in The Lake District. He said they called him this week to confirm they are still committed and hope to start building soon. Other retailers are also moving forward opening their stores in the development. Hollywood Feed, a local pet food store with many locations in the Mid-South, was stocking their store on Thursday, March 23, with hopes of hoping in the next two weeks.  Lakefront Wellness, a medical practice, should also be opening in the next two weeks. These openings will go along with Starbucks, Frost Bake Shop, Villa Castrioti Italian Restaurant, and others who are already open at The Lake District and doing well. Mr. Netanel said one of those retailers, Olive House Mediterranean Grocery, is doing so well, they plan to expand so they can open a restaurant side of their business. "Retailers see how successful current tenants are and they are interested in moving their business here or building a new business here," Mr. Netanel said. "I fully expect that to continue now and in the future."