by Matt Wright
What was announced as an upcoming major tenant announcement for The Lake District back in September is now official, Chick-fil-A is coming to Lakeland.
According to The Lake District developer, Yehuda Netanel, the final agreement to bring the sought-after chain to the sprawling mixed-used development was finalized this morning. "Yes, you will soon be able to redeem your Chick-fil-A gift cards here at The Lake District," Mr. Netanel said.
"Chick-fil-A has recognized the strategic importance of our development and now the deal is done I am sure that we can add this to the growing benchmark already added this year here at The Lake District."
Since September Chick-fil-A representatives have been working on the property including site testing as well as working with the planning department at Lakeland City Hall. In fact, they are officially on the Lakeland Board of Appeals agenda for December 19 to get a variance for parking at the property. The plan for Chick-fil-A surpasses the amount of parking typically required for a Lakeland business thus the need for a variance.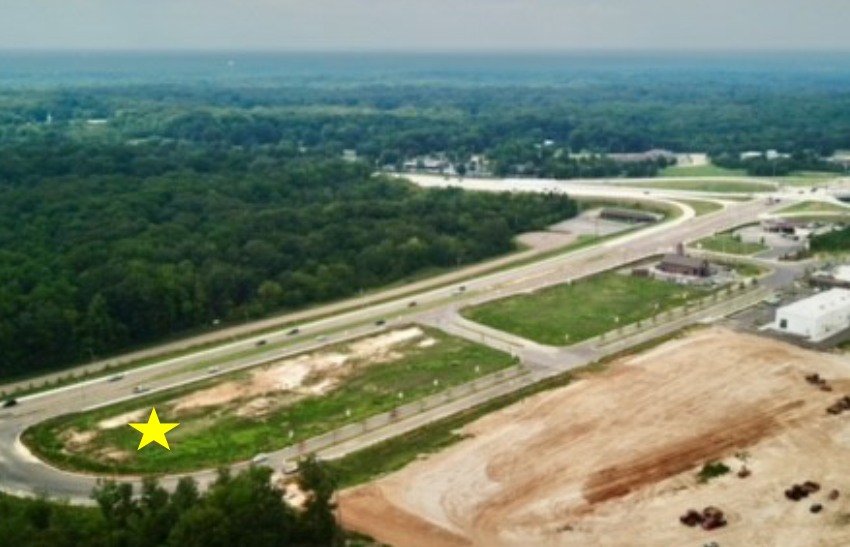 The 2.4 acres identified by the nationally known company at The Lake District will be located directly off Canada Rd, near I-40, a location that will eventually have a light which will help with traffic flow. The property will also have ample parking so traffic will not back up according to officials. To put the size in perspective the Lakeland location will be slightly larger than the Chick-fil-A at Wolfchase, a store that is already one of the larger locations for the fast-food giant.
The deal has been in the works for quite some time according to Mr. Netanel but both parties are excited and looking forward to the new location. "This deal did not hatch quickly; it took about 2 years to agree on a site layout that would minimize the traffic issues we have seen elsewhere in the area. With this layout there will be 66 vehicles able to be in the order lanes inside the property, which is quite significant," he said.
The fiscal impact to the City of Lakeland is expected to be significant according to officials with the city. Newly elected Mayor, Josh Roman, said it's a critical piece in the continued growth of Lakeland. "It is my understanding that the Chick-fil-A's in the Memphis market are some of the best performing in the country. I would expect it to have an immediate impact on sales tax revenue.  Additionally, it continues to add to the activity at The Lake District," Mr. Roman said. "Once the live work units are built it will have all the components of a bustling small community."
Construction on the Lakeland Chick-fil-A is expected to begin sometime in spring of 2023.