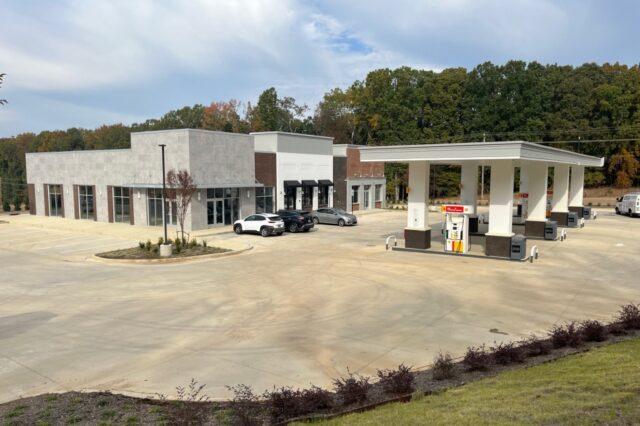 There wasn't much fanfare, but the new Shell gas station in Lakeland Town Square officially opened for business today. The station, which is situated at the intersection of Highway 70 and Seed Tick Road, is a multi-tenant fuel center which includes a convenience store. The building can also accommodate two other businesses, which are located on either side of the convenience store, but no leases have been signed as of today. One of those businesses does feature a drive-thru model, possibly for a fast-food establishment in the future.
A pleasant surprise to early customers was the reasonable cost for the gas, which was selling for $2.99 for regular gas, something the store clerk on duty said multiple customers had already mentioned.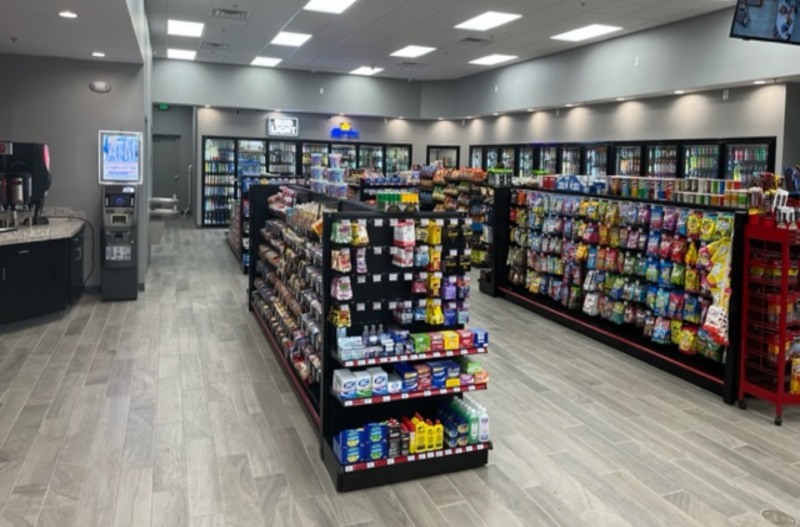 From a previous article about the station, Lakeland Vice Mayor Wesley Wright said while the gas station is not perfect, it is nice. "The architecture of the market and supporting businesses will be the most upscale of any gas station in the Mid-South," Mr. Wright said. "The architectural renderings are nice and with good landscaping, it will not be obvious that it is a gas station." The gas pumps themselves do not face Highway 70 and according to officials that gives a better view for the majority of traffic navigating down a major road through Lakeland.