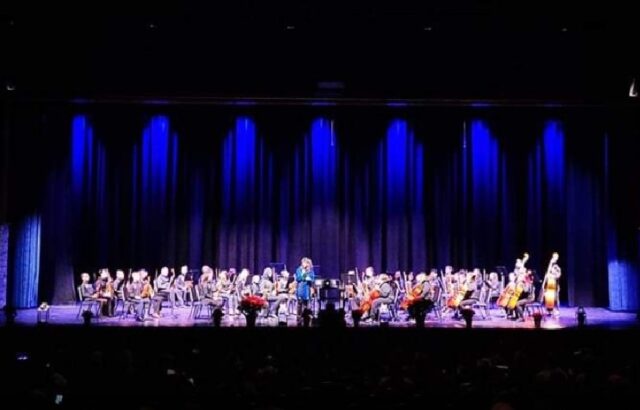 by Wesley Wright
Lakeland Prep Orchestra Booster Club President
The LPS Orchestras, under the direction of Mrs. Paula Turner, will present their Festival Spotlight Concert on Thursday evening, February 23 at 6:30 pm in the LPS Auditorium.  Admission is free, with a suggested donation of $5.00 per person to benefit the ongoing growth of the orchestra program.  The Beginning Orchestra (first year students), the Concert Orchestra (students with 2+ years of experience), and the 9th Grade Chamber Orchestra will perform.  The music will highlight the students' work of the third quarter of school and includes the Beginning Orchestra's rendition of perennial favorite Entry of the Tumblers, as well as The Grotto, which is mysterious and beautiful, and a piece called Instinct that has a more modern vibe. The Concert and Chamber Orchestras will take you from Winter to Spring with The Cold of the Winter followed by Butterflies on the Breeze. You will hear a beautiful piece called Such Sweet Sorrow, inspired by text from Romeo & Juliet, and another piece with modern flair, Dance Diabolique.
The Concert and Chamber Orchestras are preparing for annual regional adjudication in March, so the concert concludes with the Six Minute Sight Reading Challenge, where students will "wow" you with their ability to perform a piece they've never seen before with only a short period of verbal instruction and no time to practice out loud. All are welcome to attend and celebrate these wonderful student musicians.  We look forward to seeing you there.