At the state level, there is no open investigation into the City of Lakeland for financial anomalies after an announcement Friday (3.6.20) from the Tennessee Comptroller of the Treasurer.
But the Lakeland Mayor and one Commissioner contend they stand by their decisions to question irregularities within City and Lakeland School System finances. Vice Mayor Josh Roman cites the activity as political agenda and says he believes the next step is censure or jury of peers.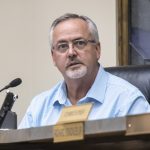 The allegations were mentioned by Mayor Mike Cunningham in a statement April 11, 2019 at a Board of Commissioners (BOC) meeting when he asked for a full forensic audit of all of Lakeland's departments and entities including the Lakeland School System. Commissioner Richard Gonzales Jr. accompanied the Mayor to Nashville to report their findings to the Comptroller's office. The other BOC members, Vice Mayor Josh Roman and Commissioners Michele Dial and Wesley Wright, were not notified of the investigation request or the anomalies, nor were City staff or School staff and School Board members.
The director of communications for the Tennessee Comptroller of the Treasury, John Dunn, said there is no open investigation into the City of Lakeland as requested by the City Mayor 11 months ago.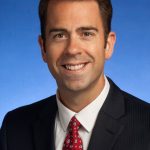 On Saturday morning (3.7.20), Lakeland Currents reached out to both Mayor Cunningham and Commissioner Gonzales via their personal and City email accounts for their reactions to the announcement from the State.  Neither replied to the emailed questions which ranged from their reactions, pursuit of the matter further and specifics on the anomalies to whether an apology for their actions was appropriate.This revelation came on the heels of Vice Mayor Josh Roman asking Thursday (3.5.20) at a BOC meeting to petition the Comptroller for a response on anomalies submitted by Mayor Mike Cunningham April 11, 2019.
"The Tennessee Comptroller's Office does not have an open investigation into the City of Lakeland. Any further review by the city would be performed by the city's auditing firm." – John Dunn, Tennessee Comptroller
Both later posted on social media sites that they stand by their decisions to report to the Comptroller but no details were shared about any of the irregularities or what would happen next.
From Vice Mayor Roman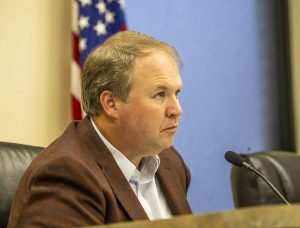 "The Mayor and Commissioner Gonzales have put us in a bad spot with their decision to not share the information with us while continuing to accuse the city of wrong doing. We are in un-chartered territory here with not accepting the Comptroller response but also not turning the information over to our Auditors. Most in Lakeland are tired of being the laughing stock of the nightly news for a political agenda. I think the next step is a censure or jury of peers as provided by the City Charter. I will request a Parliamentarian be at our next meeting. I really wish they would do the right thing and not continue to put us through this, but only they can make that decision." Josh Roman, Vice Mayor
From Commissioner Wesley Wright
"Mayor Cunningham and Commissioner Gonzales need to show the public these troubling anomalies in the interest of transparency. With no investigation there is no need to withhold."
From Dr. Ted Horrell, Lakeland School System superintendent
At the Lakeland School Board meeting last night (3.9.20), Board member Jeremy Burnett asked Dr. Horrell if he had been contacted by the Comptroller's office in regard to the financial anomalies complaint.  Dr. Horrell said he was never contacted by the Comptroller's office regarding the anomalies investigation. Dr. Horrell said there have been no recent reviews of Lakeland School System records.  He added he was never provided a list of the anomalies submitted to the Comptroller.
"We thought the allegations were baseless from the beginning, and I had great confidence in my staff that there were no improprieties committed. Still, the possibility of being under investigation was unsettling to our staff and I am really pleased and relieved the question is settled definitively." – Dr. Ted Horrell, Superintendent, Lakeland School System
From Shane Horn, Lakeland city manager
Mr. Horn said he personally met with one investigator out of the Jackson office but he does not know the list of anomalies.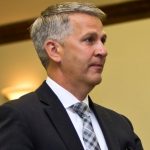 Asked if citizens continue to come to City Hall to review financial documents, he said, "We still occasionally have residents that look through financial documents, but not on a regular basis.  We have staff that are with them during the review to facilitate their requests for additional documentation."
"Based upon our past annual financial audits we did not expect anything to come from the investigation.  We have staff that works diligently in compiling and producing documents in an open, transparent format." – Shane Horn, City Manager
A former bookkeeper in the Crockett County Circuit Court Clerk's office was indicted on a charge of theft over $10,000, five counts of misconduct and three counts of destruction and tampering with government records in 2018-19.During the 11-month period when a cloud of suspicion hung over Lakeland over alleged improprieties, Mr. Dunn sent press releases about irregularities and thefts from other municipalities, but never once mentioned Lakeland.  Some examples from the Comptrollers webpage from mid-2019 to January 2020.
At a school in Dandridge, TN, a former cafeteria manager was indicted on charges of theft under $1,000 and one count of official misconduct in 2018-2019.
In Germantown a former majorette coach was indicted on charges of one count of theft over $1,000 and two counts of official misconduct relating to student fees in 2018
A former accounts payable clerk in the Fentress County Finance Department, was indicted on one count of theft over $60,000 between 2014-2018.
A former football booster club treasurer in Collierville was indicted on charges of one count of theft over $10,000 and one count of forgery relating to club funds in 2018.
Historical perspective
As part of his April 11, 2019 announcement, the Mayor said he did extensive research for three months into Lakeland's records and found numerous questionable financial anomalies in the double digits.  He said he was obligated by law to report at the state level.  Link to story: https://lakelandcurrents.com/boc-meeting-tonight-a-slew-of-resolutions-minutes-controversy-and-a-call-for-forensic-audit-of-city-school-system/
Mayor Cunningham was elected Nov. 8, 2018 and sworn into office a month later.
Lakeland Currents did a records review in May 2019 and learned eight citizens came to City Hall to inspect thousands of records or request hard or electronic copies of records starting in January 2018.  The Mayor began his request of records Dec. 8, 2018, two days after he was sworn into office.
Link to story:  https://lakelandcurrents.com/mayors-call-for-forensic-audit-details-elusive/
Sidebar story: https://lakelandcurrents.com/lakeland-city-and-school-system-what-records-were-searched-reviewed/
Speaking at the Lakeland Area Chamber of Commerce Sept. 25th, when questioned about the anomalies, the Mayor said he had no idea on the status of the investigation by the Comptroller's office.  He further said he turned it over and the officials said thank you. He said he has heard nothing from anyone.  "I've not been told yay, nay or anything."
Link to story:  https://lakelandcurrents.com/mayor-to-chamber-today-lots-of-good-in-lakeland-these-days/