by Matt Wright
Former Grizzlies star Mike Miller is bringing his game to The Lake District. Yehuda Netanel, the developer for the $400 million dollar mixed-use development, announced a letter of intent has been signed to build a unique restaurant and bar concept that includes multiple basketball courts. The courts could be used for basketball practices and kids training, for example. This will be the second location in the Memphis market for the former NBA star, but the first that includes basketball courts.
The agreement between Mr. Miller and The Lake District is for a 3-acre parcel of land that sits on the north side of the property along Interstate 40. Patrons at Let It Fly will be able to view the basketball courts as they enjoy lunch or dinner through glass panels that will stretch from the ceiling to the floor.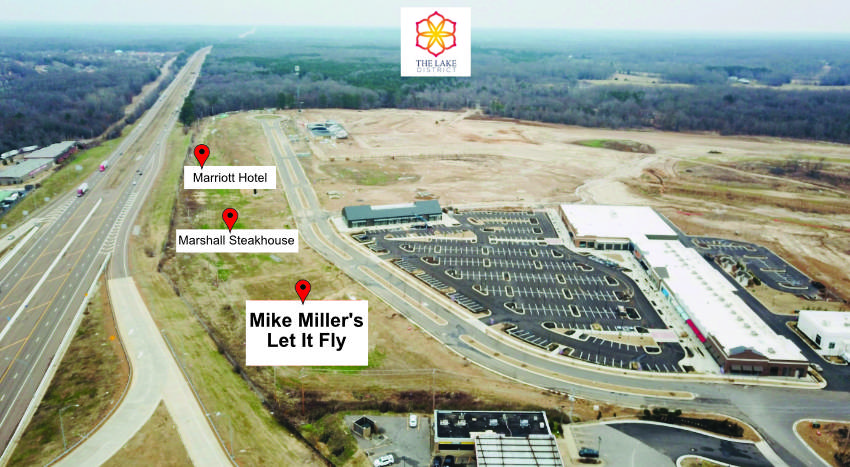 In a release, Mr. Netanel stressed this is not your typical restaurant or bar. "This concept is very unique because it's really a sports venue that incorporates a restaurant and bar," Mr. Netanel said. He added, "It's very gratifying to see our project attracting star power like Mike Miller. We are very excited about the innovative concepts that are finding a home at The Lake District."
Mike Miller, who also played professionally for the Orland Magic, Miami Heat, and others, confirmed his excitement about his new location saying, "I'm excited to bring my Let it fly sports bar concept to the exciting Lake District project." Mr. Miller said he hopes his new location will be the hub of activity for many in the area. "I will make sure it's a place everyone in the area is proud of. I want our customers to call it a home away from home," Mr. Miller said.

No timetable for groundbreaking on the facility has been given.