by Matt Wright
"All good things come to those who wait. And this one was certainly worth the wait." That's what Yehuda Netanel, the developer of The Lake District, told me this afternoon referencing Chick-fil-A. The renowned fast-casual restaurant recently closed on property in The Lake District officially paving the way for construction to begin.
Surveyors were on sight this afternoon, Wednesday, September 20, 2023, doing preliminary site work and Mr. Netanel said he believes official construction will begin next week, possibly as early as Monday.
The announcement about the food giant was made last December but news has been relatively quiet since that time. But Mr. Netanel said there's been a lot of moving parts to make the deal come to fruition but there was never any worry the deal would not close. "Yet another doubt is now behind us as Chick-fil-A is now officially a part of Lakeland," he said.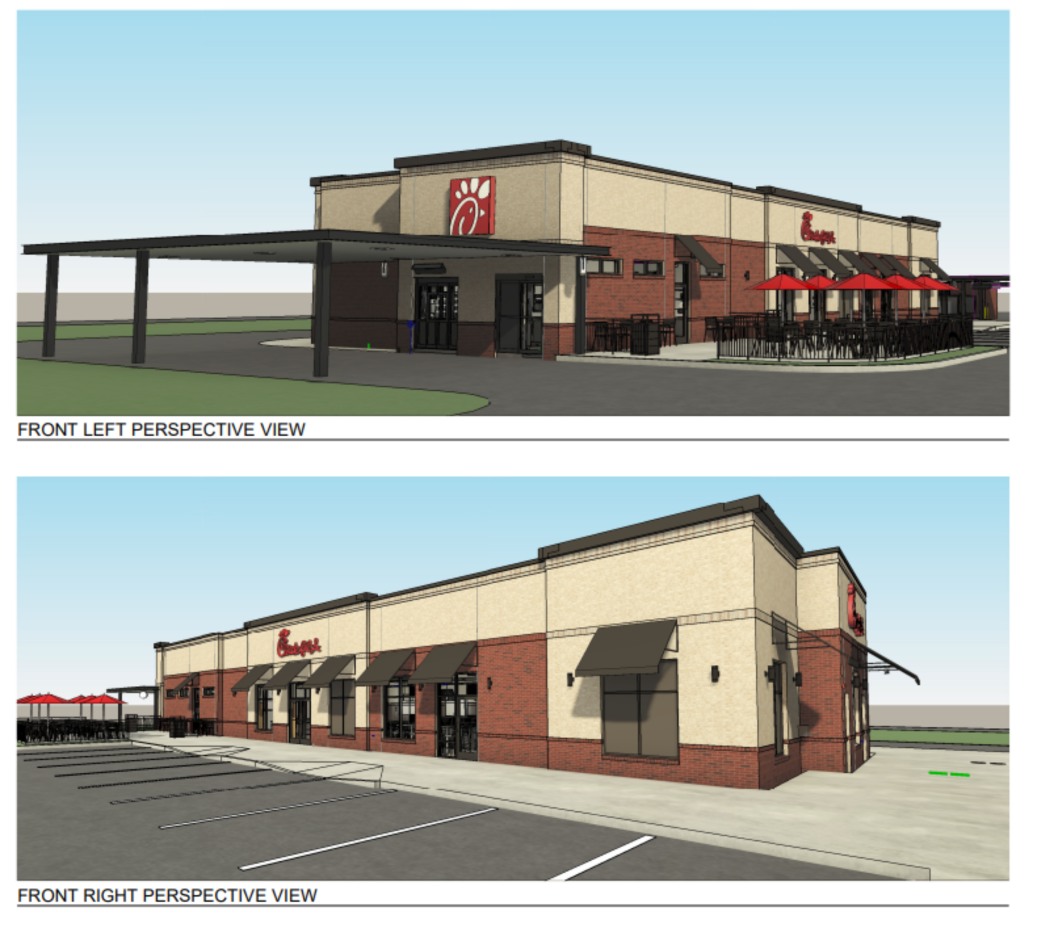 Lakeland Mayor, Josh Roman, told Lakeland Currents he's also happy to see the deal get done. "With everything that's going on surrounding The Lake District it is great to see this deal get done!" Mr. Roman said part of his attention will now turn to a traffic light that is being planned to help with expected traffic at Canada Road where Chick-fil-A will be located. "We have to make sure the traffic light is put up to coincide with their construction completion," he said.
Area residents were also excited about the news. Chad Reynolds, who lives in Lakeland with his wife Heather and their children said he's been following developments at The Lake District closely for several years. "I'm very excited," said Mr. Reynolds.  "I've been keeping a close eye on potential tenants of TLD for years because it is my desire to eat and shop in the city I live in. Having our very own Chick-fil-A in Lakeland will allow me to take my family out for meals to one of our favorite fast-food restaurants and remain close to home."
According to plans, the parking area will encompass a total of ninety-two (92) spaces, including four (4) designated for handicapped individuals. Not only will the Lakeland Chick-fil-A be the largest in Shelby County, but there will also be spaces on the south side of the property reserved exclusively for pickup orders. The construction process is expected to take 6-8 months before the restaurant is ready to open.