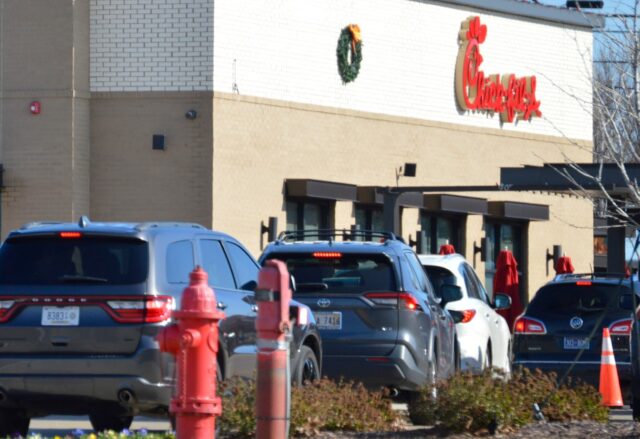 The Lakeland Board of Appeals, which doesn't meet very often due to a lack of business, held an important meeting recently in regard to the new Chick-fil-A coming to The Lake District in Lakeland.
The issue, which was the only agenda item for the December 19 meeting, was in reference to a civil engineering issue regarding the fast-food giant. Yehuda Netanel, developer of The Lake District, was in attendance and mentioned the recruitment of the chicken giant has been in the works for several years and that all parties are happy to make this a reality for Lakeland. The focus of the meeting was to make sure ample space was available for customer parking and the drive thru. Even though the variance request on the appeals agenda concerned parking capacity, the discussion was really about how much room there was for cars to wrap around the building.
The Lakeland location drive-thru will have more than any Chick-fil-A in the region. That includes multiple states in the southeast according to officials. As a point of reference, the Wolfchase Chick-fil-A location has space for forty-four cars in the drive-thru, while Lakeland will have space for sixty-six in the drive thru. The Lakeland location will also have independent space for the lanes that do not involve other cars trying to park and move about in the same space as the drive thru. According to Kevin Floyd, who is now the chairman of the appeals board, that was more than enough to put any traffic concerns aside. The next meeting which will address the Chick-fil-A in Lakeland will be the municipal planning committee (MPC). If all goes as expected the timeline for construction will be five to six months, but only after the appropriate steps of approval have been taken.