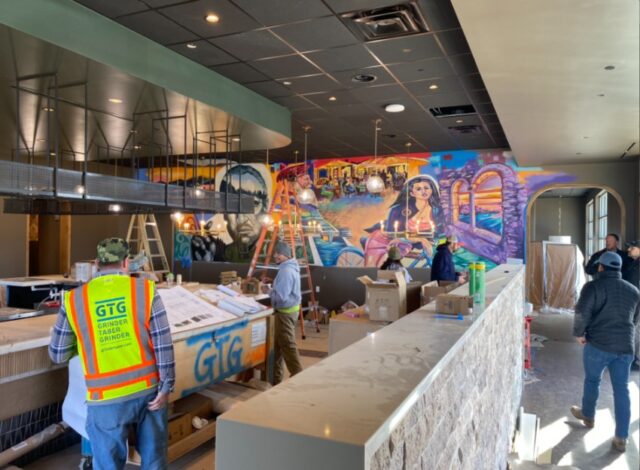 By Matt Wright
Joe Clark was a busy man giving constant instructions to contractors inside the brand-new location for Villa Castrioti Italian restaurant. Mr. Clark, the general manager for their new Lakeland location, said the work has been nonstop trying to prepare for their grand opening. "It's been crazy trying to get ready but we're hoping to be open on December 22nd," he said. Mr. Clark, who has extensive experience in the restaurant business including with The Fox and The Hound and Huey's, says he thinks Villa Castrioti will become a dining staple for residents in the area. "We're going to have a great ambiance here. A classic Italian feel people will love," he said.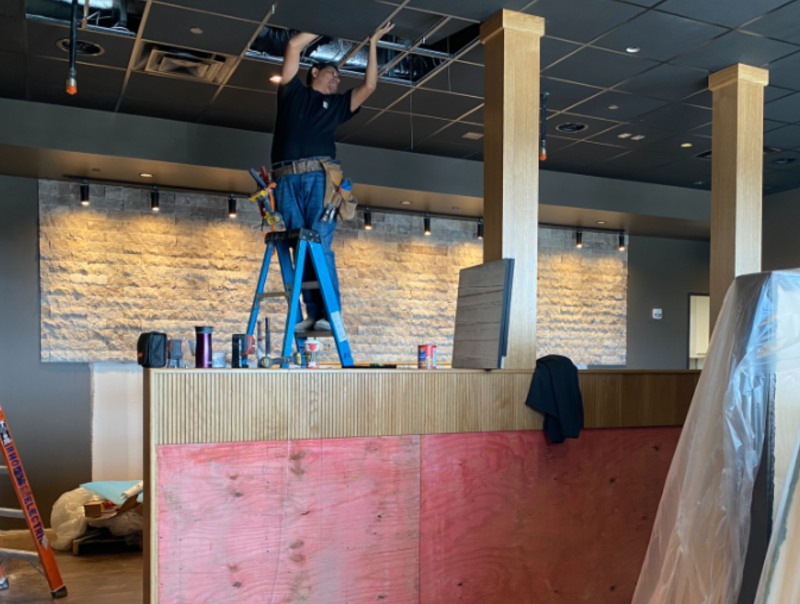 The newest location for Villa Castrioti, which is in The Lake District at Canada Rd and I-40, has been a much-anticipated addition by local residents. "We really wanted to be open much sooner," said Mr. Clark. "But like everyone else getting supplies and hiring good staff has been tricky." Mr. Clark said staffing is so important to the success of the Lakeland location they have been hiring staff for the last 7 or 8 months even though it would be a long time before they could work. "If we found someone good, we just went ahead and hired them," he said.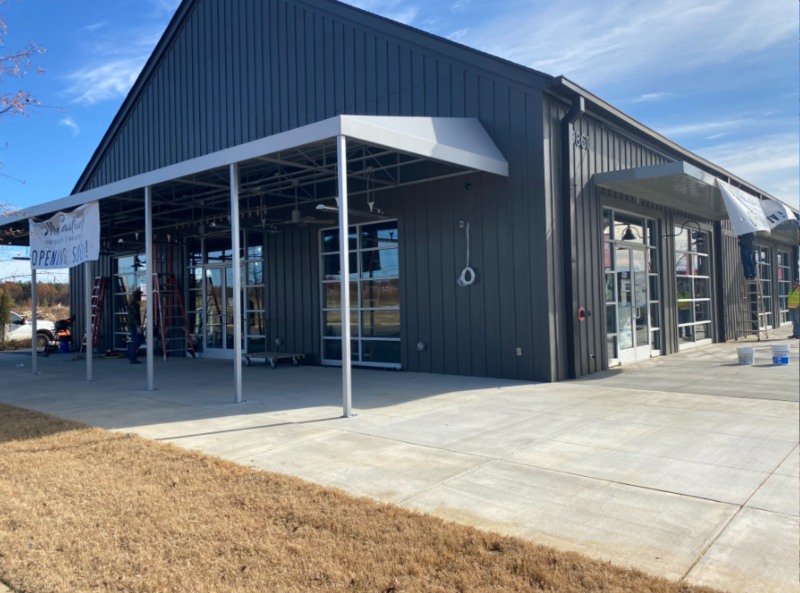 That dedication and investment speaks volumes to the type of establishment Mr. Clark and his team look to have at Villa Castrioti Lakeland. "We think this is going to be good for Lakeland. We've always had a family feel at our restaurant and we don't plan on that changing at this location," he said. The restaurant, which started as Castrioti By The Slice in the early eighties at the old Hickory Ridge Mall, moved to Cordova in the nineties and at that time changed their name to Villa Castrioti. "We still use the same authentic Italian recipes that we've been using for over 30 years," Mr. Clark said. "Those recipes will be the same at the Lakeland location."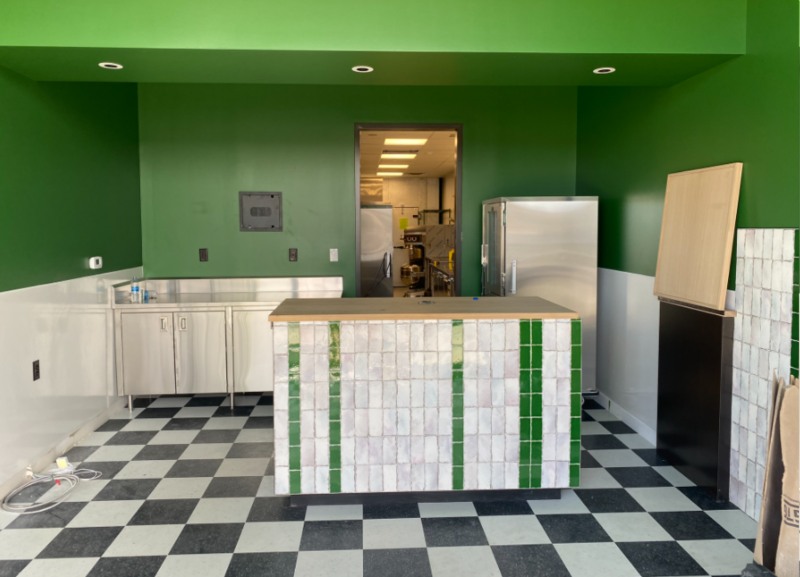 Those recipes include a wide variety of Italian fare, but also great steaks and veal. Along with a beautiful indoor dining space and a full bar, Villa Castrioti will also offer an enclosed and covered porch area that will be heated during cooler months. Another unique feature to the Lakeland location is a "to go" space located next to the restaurant where customers can quickly pick up to go orders, pizzas or even just a slice of pizza if that's what you prefer. "We even have a great private dining space that can be rented for meetings or parties," Mr. Clark said.
Villa Castrioti will be open for dinner every day of the week and might offer lunch time hours at some point in the future. "We look forward to meeting our new customers out here," Mr. Clark said. "Lakeland is a big family place and we want families to feel comfortable here."