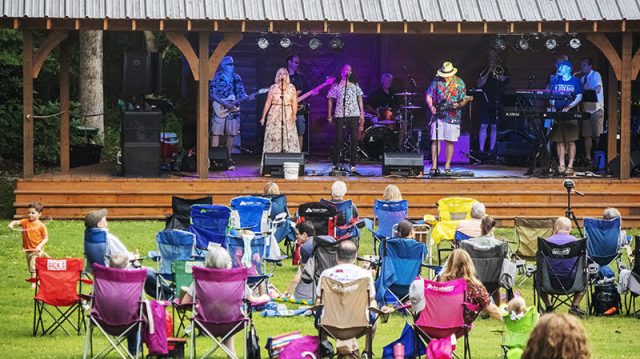 It's nearly that time of year again. On Saturday, June 25th, the Lakeland Summer Concert Series will kick off but with a twist. Due to construction for New Canada Road the concerts will be held at the new Lakeland Athletic Complex instead of the traditional location at the IH Clubhouse outdoor amphitheater. The new Lakeland Athletic Complex is located at 9661 Memphis-Arlington Rd.
For the first concert this year, which is free to the public, the band "Formerly Known As" will be playing. The venue opens to the public at 5:30 and the concert is expected to last from 6:30 to 9:30 p.m. Food trucks will also be on site and the city expects MemphisDawgs, Rice Burner, and MisterSoftee trucks to be there.
Public Parking at the Lakeland Athletic Complex is limited so the public is encouraged to carpool or take a free shuttle bus which will be available at Lakeland Elementary School starting at 5:30 p.m.