The summer concert series in Lakeland will be back this year, but there will be a temporary hiatus from normal plans compared to years past. The concert series will be held this summer at the new Lakeland Athletic Complex (9661 Memphis-Arlington Rd.) instead of the IH Clubhouse outdoor amphitheater. Due to the construction of New Canada Rd, which includes a large project of upgrading the natural gas pipelines right next to IH Clubhouse, it's not possible to host crowds at the venue for 2022.
The shows will go on though according to Lakeland Parks and Recreation Director Pat O'Mara. "We have been working hard to adjust our Summer Entertainment series for 2022 as the Construction begins for the Texas gas line. For the Concerts, we have a temporary stage coming in, and we will be arranging a shuttle service from Lakeland Elementary to the Athletic Complex beginning at 5:30 pm the day of the event," Mr. O'Mara said. Like in years past, food trucks will be available for attendees to enjoy.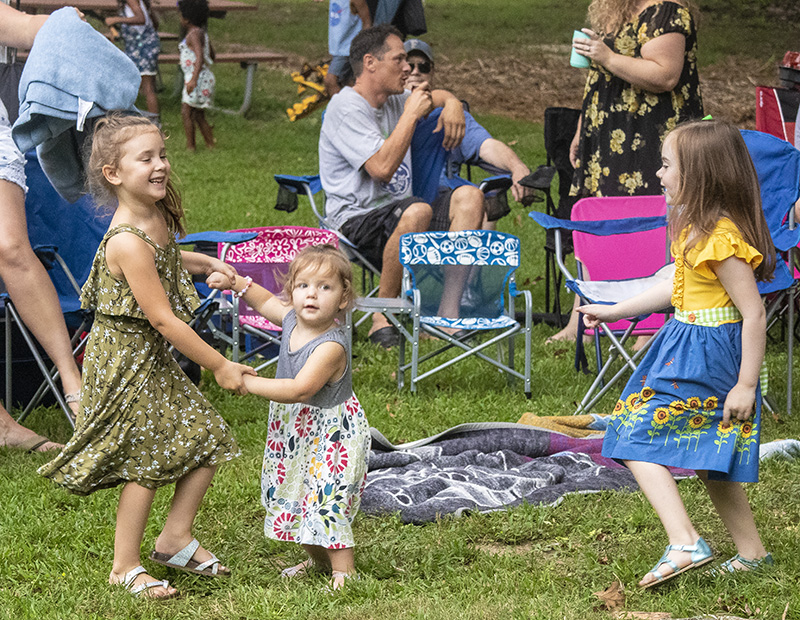 Mr. O'Mara said to plan accordingly for the day of the concert since parking will be limited. "There are about 95 parking spaces at the Athletic Complex, so we recommend arriving early, carpooling, and taking advantage of the shuttle service."
This year's summer schedule will also include a movie during the first and last weekends of the summer but the shuttle will not be available during the movie nights, so Mr. O'Mara recommends carpooling.
A full schedule of events can be found below:
May 20 – Family Movie Night – show starts at Dusk
Movie: Encanto (PG)
Food Trucks: Memphis Dawgs, CW Concessions
June 25 – Concert 6:30pm
Band: Formerly Known As…
Food Trucks: Rice Burner, Memphis Dawgs, Mr. Softee
July 23 – Concert 6:30pm
Band: Triple Annie
Food Trucks: Moe's, Memphis Dawgs, MemPops
August 6 – Family Movie Night – show starts at Dusk
Movie: Raya and the Last Dragon (PG)
Food Trucks: Memphis Dawgs, CW Concessions
August 27 – Concert 6:30pm
Band: Memphis Funk-N-Horns
Food Trucks: Peace, Love & Quesadillas, Memphis Dawgs, Mr. Softee
September 24 – Concert 6:30pm
Band: Rock the Boat
Food Trucks: Moe's, Memphis Dawgs, CW Concessions