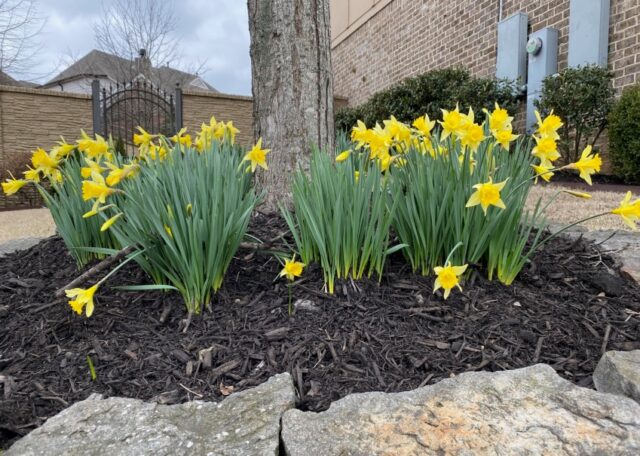 Most would agree February is not the ideal time to be outside in your Lakeland yard and garden. However, temperatures lately have been pleasant, and you can already see buds on trees and daffodils coming up.
But most everything else looks dormant or dead this time of year but experts say February is the perfect month to get ready for what's just around the corner – Springtime!
Here's some tips that you might want to consider getting accomplished this February to get your trees, shrubs, grass and flowers ready for springtime.
Organize your yard and garden tools
Clean your tools and sharpen your pruners and other cutting tools
Prune apple and pear trees now – but postpone peach pruning until mid-March.
Redesign your lawn for easier mowing. Eliminate sharp angles and narrow turf areas. Use mulch, new flower beds or a groundcover like mondo grass there instead.
The brown foliage on pampas grass and monkey grass can be pruned away now.
Leave only a "crew cut" of brown stems twelve inches high.
Plant a large container for your patio. A small boxwood surrounded by variegated ivy and blooming pansies would look very nice!
Clean out bird boxes so they will be ready to welcome new residents in a few weeks.
Build raised beds for vegetables, roses and herbs. It's easy to do with four pieces of 2×8 wood planks. Choose lengths that fit your space; bolt them together at the corners.
Time for the first fertilization for fescue grass for the year. Any brand of turf fertilizer will work well. Next application: April.