by Matt Wright
It was cold and wet Thursday evening, but the Lions were hot. Lakeland Prep kept their undefeated season intact yesterday with a 9-2 thrashing of the visiting Munford Cougars. The battle was between the top two teams in the West Tennessee Athletic Conference in which the Lions have a firm grasp on first place. Other teams in the conference include schools like Haywood County, Ripley, Brighton, and Covington. The win now has Lakeland sitting at 6-0 on the season.
At the game, fans lined the field at the Lakeland Prep Athletic Complex, umbrellas in hand, and saw an offensive show by the Lions. Zeke Schulz scored 3 goals while Eli Coleman and Jackson Buckalew added two more. Alvin Nguyen and Engels Merchan added the remaining goals for the Prep squad. Adam Atkinson played a big part in the offensive attack with savvy play that lead to goals for the Lions.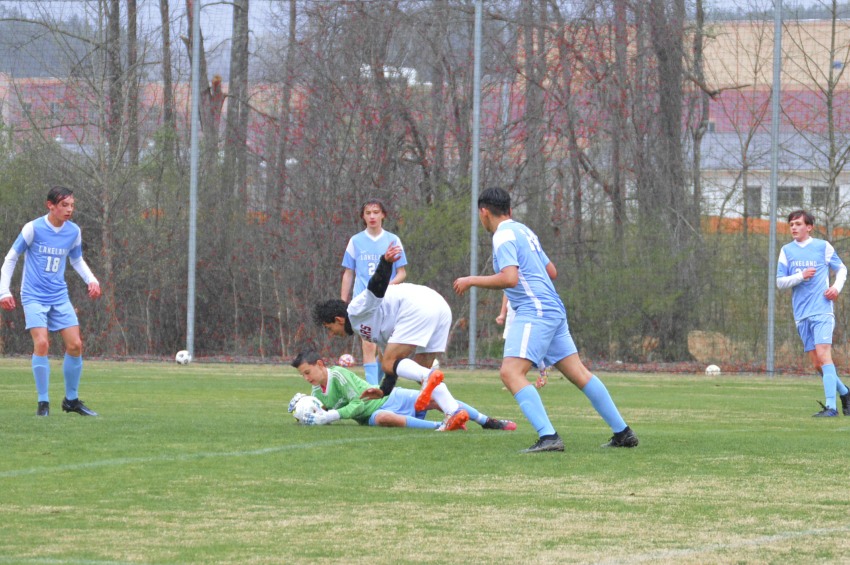 Munford did have opportunities to attack but like the other games this season, the Prep defense held strong. "We've kept a solid defense starting with the keeper, Christian Reynolds," Coach Criner said. She also complimented other defenders saying the defense is a key part of the Lion's success. "Our outstanding defense, Riley Hulbert, Caleb Fournier, and Luke Baldridge has led to our success so far."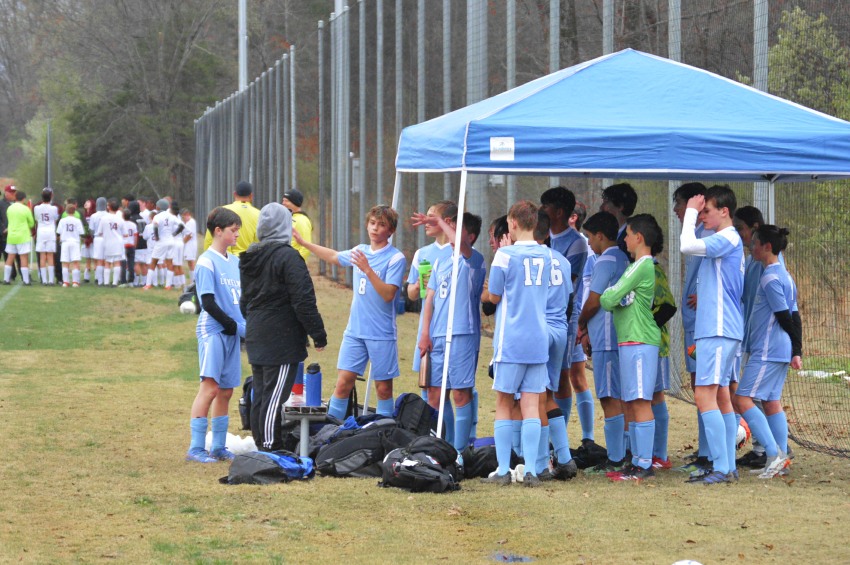 The Lakeland side has a group of experienced players, many of which play club soccer throughout the year. "I believe there are 8 different clubs represented and each player has brought a unique touch to this team," Coach Criner said. That type of success leads to opportunities for playing time for the entire team. "All of our players have had some good playing time because of the strength of our bench," said Coach Criner.
Lakeland Prep continues the season next week as Crestview (Covington) travels to Lakeland to play on April 4th. The conference tournament will be played on April 21st. Until then, the coaches, players, and parents will continue to enjoy the ride of an undefeated season. "Coach Stearnes and I have enjoyed working with them this year and look forward to seeing them finish out the season strong!" said Coach Criner.