by Matt Wright
According to the owners of Portales Mexican Restaurant, Jose and Myra Sevilla, their Lake District location will be open by mid-November. The couple is currently looking at the week of November 13 to officially open the much-anticipated restaurant. This will be their second location for Portales. The original location, which is located on Germantown Road near Wolf River Blvd, has been open for the past 7 years.
The Sevilla's, who are also Lakeland residents, said opening a second location has been challenging in the current business climate, but they are excited for Lakeland and the surrounding area to see why they are constantly rated one of the top Mexican restaurants in the Memphis area. "We have everything we need to open now, but we are still waiting for our beer and liquor license," Mrs. Sevilla said. Myra, who runs the operations side of the restaurant, said they can seat about 110 customers between the dining area and bar in their Lakeland location. "We will also plan on outdoor seating later this year. We are getting quotes on that now," she said.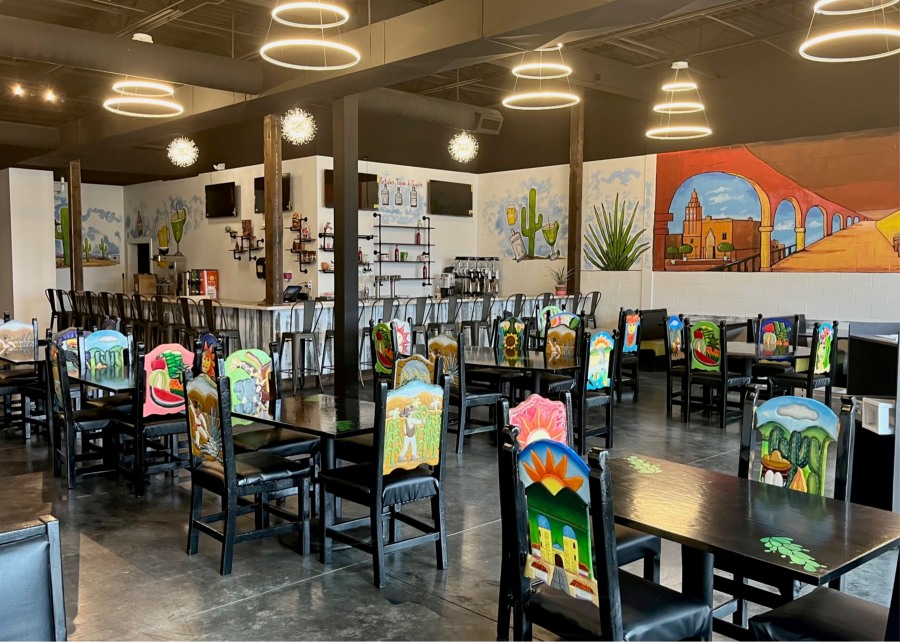 How Portales decided to open in The Lake District is a story of fate some would say. The couple, who moved to Lakeland in 2020, was not necessarily thinking about expanding to a second location but a man walked into their original location in 2022 asking for the owner changing their future. "I was at the restaurant one day and a man walked in asking for the owner of the restaurant," Jose said. That man was Yehuda Netanel, the developer of The Lake District. "He was in our shopping center to meet with another business owner and decided to come into our restaurant while he was there," Myra said. "He didn't even know we already lived in Lakeland!" The couple started to explore the possibility of a Lakeland location and as they say, the rest is history.
According to Mr. Sevilla, who oversees the menu, recipes, and cook staff, the food is unique for this area since his recipes and flavors are inspired from his boyhood home of Jalisco, Mexico. "The menu at our Lakeland location will be expanded from our original location," Jose said. "And we always have fresh ingredients, that's very important to us!"
Portales will be open 7 days a week. Monday through Thursday hours will be 11am to 9pm, Friday and Saturday will be 11am to 10pm and Sunday 11am to 8pm. They are located next to Hollywood Feed in The Lake District.