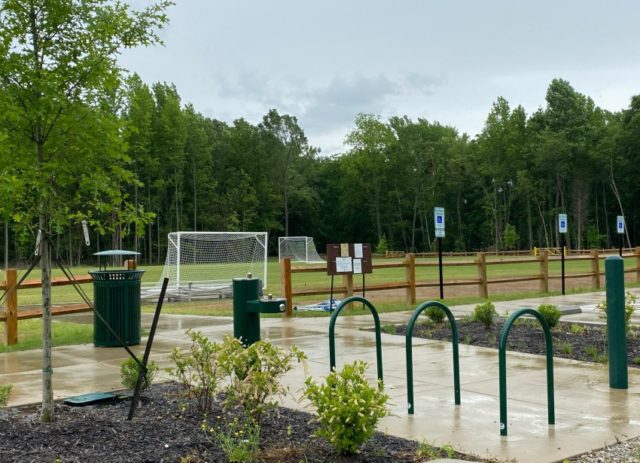 The Lakeland Parks and Recreation Board met earlier this month and two of the topics covered was the possibility of a youth baseball field at Lakeland city hall and adding a competitive soccer program in Lakeland.
There's currently a rudimentary baseball field located behind city hall that has a small backstop and has been used primarily for t-ball in years past. Lakeland does not currently offer a full youth baseball program due to a lack of field space. However, full size baseball fields are planned for the Lakeland athletic complex on Memphis-Arlington Road in the future. A baseball field at city hall would most certainly be on the smaller size and used for younger teams. There's also the possibility of a baseball field at the Lakeland YMCA where the Econo Lodge is currently located. More about that story can be read here. Lakeland took possession of that property last week and plans to demo the building soon in preparation for the YMCA.
A progress report was also shared regarding lights at the Lakeland Athletic Complex, which aims to introduce sports field lighting to the existing two multi-purpose fields on Memphis-Arlington Road. That power would also light future baseball and softball fields when they are built, possibly in the next several years. In an online post Lakeland City Manager Michael Walker said engineering and design has been completed for the power distribution from Canada Road down to the Memphis Arlington Athletic Complex. Mr. Walker also said a meeting between parks staff, MLGW representatives, and a local tree service crew took place to plan the powerline easement.
Lakeland Parks and Recreation is also exploring the possibility of adding a competitive soccer program based in Lakeland to go along with the thriving recreation soccer program already in place. Lakeland soccer currently utilizes the fields located next to the Lakeland Prep campus off Old Brownsville Road. A Lakeland competitive soccer program would be similar to other competitive programs in Shelby County like Arlington Soccer Association or The Lobos soccer program which operates out of the Mike Rose soccer facility in Collierville.