By André Nolan, P&R Board member
The meeting last night for the Advisory Board of Parks and Recreation/Natural Resources (7.11.17) had to be cancelled for lack of a quorum.
Those present had informal discussions about on-going projects and upcoming events.
The City of Lakeland and the Tennessee Department of Agriculture/Division of Forestry are hosting a Q & A hike on the plants and wildlife at IH Park.  Participants will walk the trails of IH Park with an urban forester who will point out both native and invasive species living at the park.  There will also be plenty of opportunity for questions.  The class will be from 10 a.m. to noon July 18.
There will be some walking on natural trails where there may be uneven surfaces so comfortable shoes are recommended.  The class is free and open to kids ages 6-14 as well as adults.  You can sign up for this class at www.lakelandtn.gov/leagues .  Click the youth programs tab.  Come see the wonders nature has to offer at IH Park.
There was discussion on Movie Night at IH Park.   The Board will vote on this next month and it will then be presented to the BOC (Board of Commissioners).
The Athletic Park proposed phased build-out is waiting on final costs but both the City Manager Jim Atkinson and Parks and Recreation Director Robbie Spencer are confident in having something to report soon.
Youth baseball will wrap up the end of this month with 56 participating.
Football registrations ended with 158 total sign up.  This is an increase of almost 50 participants.  Adult flag football sign-ups started July 3.
The Lego Club has six sign-ups of the 12 needed to form a class.  Please contact City Hall/Robbie Spencer if you would like to participate.  rspencer@lakelandtn.org or 867-5407.
The next Lamp Concert is July 22 with the band Memphis Funk N Horns.  Food trucks are Cariflavor (authentic Caribbean culinary cuisine and American dishes) MEMPopS (gourmet popsicles) and Masters Grace Concessions (kettle corn and lemonade).  There will be three inflatables,  a balloon man and hopefully a face painter for the kids.
The Lakeland Senior Center (LSC) attendance for June was 289 participants, average for a summer month.
July events at LSC are:
Balance/Fall Prevention Workshop presented by Arlington Physical Therapy July 13
Picnic and billiards in the Rec Room July 14
Alzheimer's Workshop Series on July 18
Sponsor for this month's free bingo is Pop-A-Lock.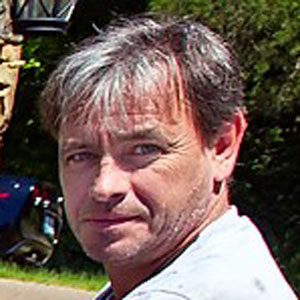 Also in attendance for the meeting was Eagle Scout John Fahey from Troop 457.