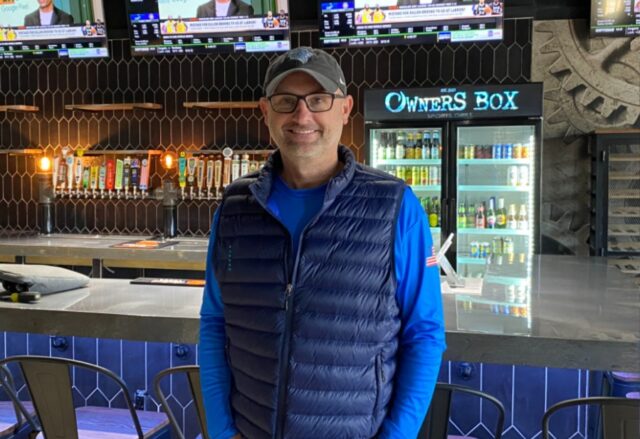 "Good things come to those that wait." That old saying certainly applies to the owner of the Owners Box Bar & Grill, Philip Cox. After 2 years of planning, construction, and nearly every kind of delay you can possibly imagine, the bar and grill is finally set to open next week on Thursday, August 17, 2023.
The beautiful space, located in Lakeland Town Square between Highway 70 and Memphis-Arlington Road, is unique to Lakeland. Not only can it serve over three hundred customers, but it also offers an impressive twenty-four beers on tap as well as fifty-five different bottled beers. The establishment will also offer a wide variety of mixed drinks, bourbons, and wines along with a delicious menu according to manager Amanda Martelli. Ms. Martelli is no stranger to the bar & grill business, she managed Buffalo Wild Wings for almost 15 years, and she thinks the Owners Box will be a Lakeland establishment for a long time. "We obviously have a great drink selection, but I'm also really excited about our menu. The wings are absolutely huge, and I think there will be something everyone in the family will enjoy," she said mentioning items like burgers, appetizers, salads, cheesesteaks, wraps and more.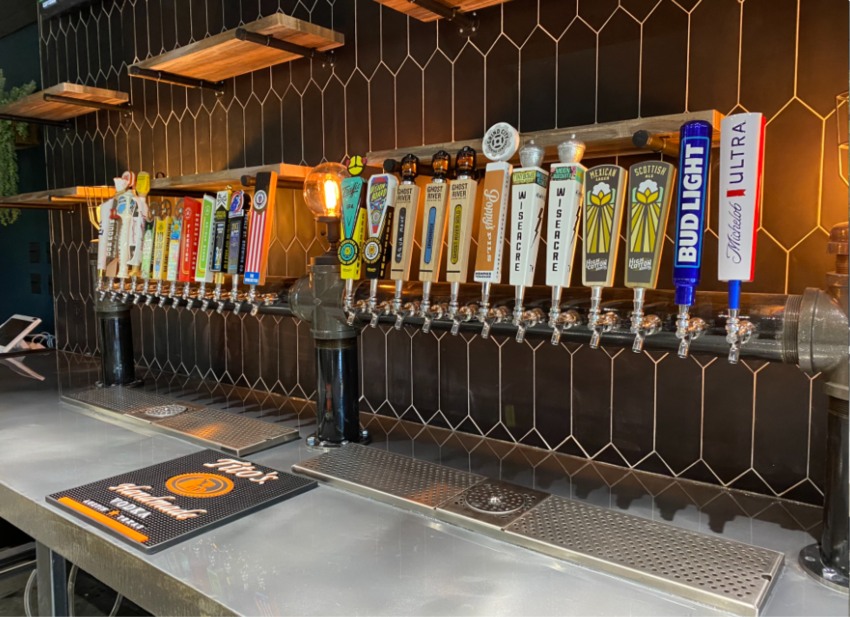 Even more impressive than the drink and food menu is the restaurant itself. It has an staggering twenty-seven large screen tv's throughout the restaurant, plus two giant projection TV's which will be used often for major sporting events like the Super Bowl or the NCAA Final Four. There's also outdoor seating and leather furniture in front of a fireplace to just sit, relax, and talk to friends. All major sports packages have been purchased and the owners expect fans from all over to show up on gamedays. In fact, Lakeland Mayor Josh Roman told Lakland Currents not only is he excited about the revenue the Owners Box will bring to Lakland, but he's also excited to watch football there. "I can't wait to start the Lakeland Dallas Cowboys watch club!" the mayor said.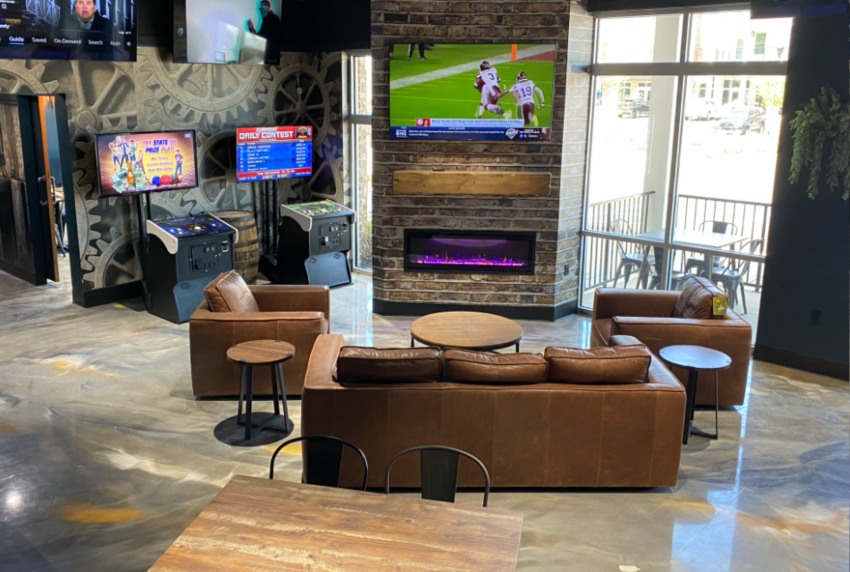 In addition to plenty of sports to watch, there will also be plenty of other fun nights at the bar and grill. Ms. Martelli said they have put a lot of thought into nightly specials that will be fun for all customers, whether they are sports fans or not. "We will do a variety of specials. We will have trivia nights, pint nights, things like that."
Vice Mayor Wesley Wright, who said he's known the owners for several years, thinks the Owners Box is one of the most anticipated restaurant openings in Lakeland's brief history. "It's not part of a chain but residents are very much aware of what it has to offer and what it will provide for the community. It will be a community gathering spot and probably the choice location for after game celebrations and watching big games for miles in every direction," he said.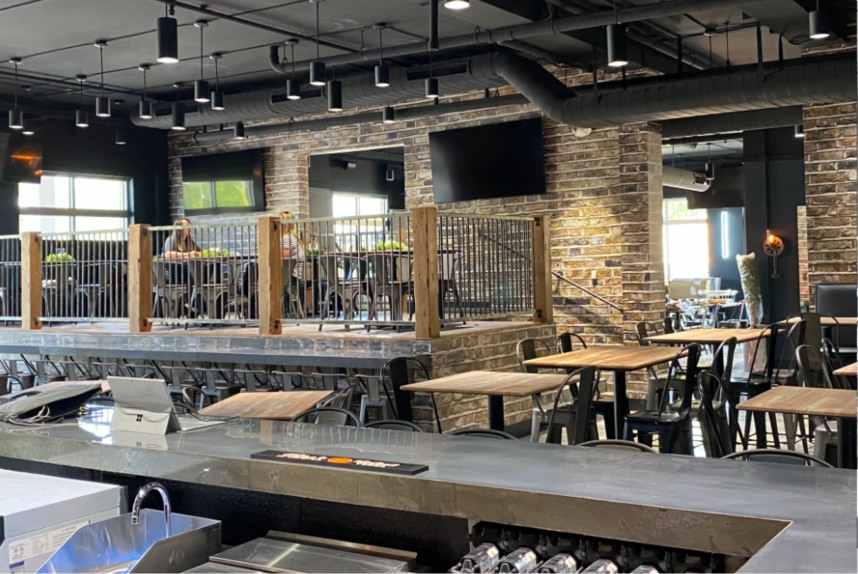 Getting to this point was certainly a challenge for Mr. Cox and Ms. Martelli. Mr. Cox is in the commercial construction business, but building and opening the Owners Box was still a massive hurdle to clear. Opening any business during COVID was a challenge, especially a restaurant the size of the Owner's Box. But along with the challenges that COVID caused in 2020, other challenges became apparent. Ms. Martelli gave an example of ordering certain kitchen equipment that never came in and they had to start over and order different equipment. There have also been delays due to code issues, staffing, and several other things. "I knew we would get here; I just didn't think it would take this long," Mr. Cox exclaimed.  With so much work put into the Owners Box, could there be a second location in the future? Mr. Cox said that's what he would like. "I don't want this to be a one and done, but location would be important, as well as who we get involved with the business."
Good things indeed are about to come for Mr. Cox and Ms. Martelli, not to mention residents in Lakeland and the surrounding areas. They will now have their own unique sports bar and grill to call their own.