Demolation work on the smaller of two buildings on the 35-acre former Lakeland Factory Outlet Mall property is progressing as Gilad Development clears the space to make way for its Lake District project.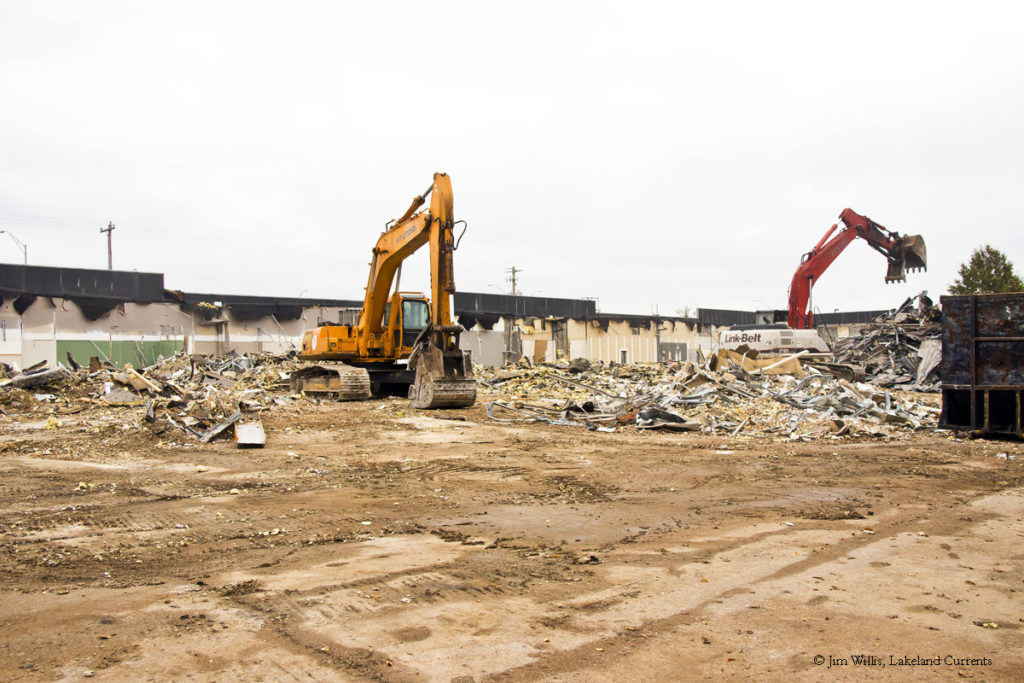 The Lake District (TLD) will be a walkable community featuring shopping, dining, hotels, community events and a residential neighborhood.
Material from the Mall annex building is being separated on the site for recycling and that phase of the demolition is expected to be complete by the end of this year.  Developer Yehuda Netanel of Gilad Development said demolition of the main mall building will take about 60 days and he expects new buildings out of the ground in 2019.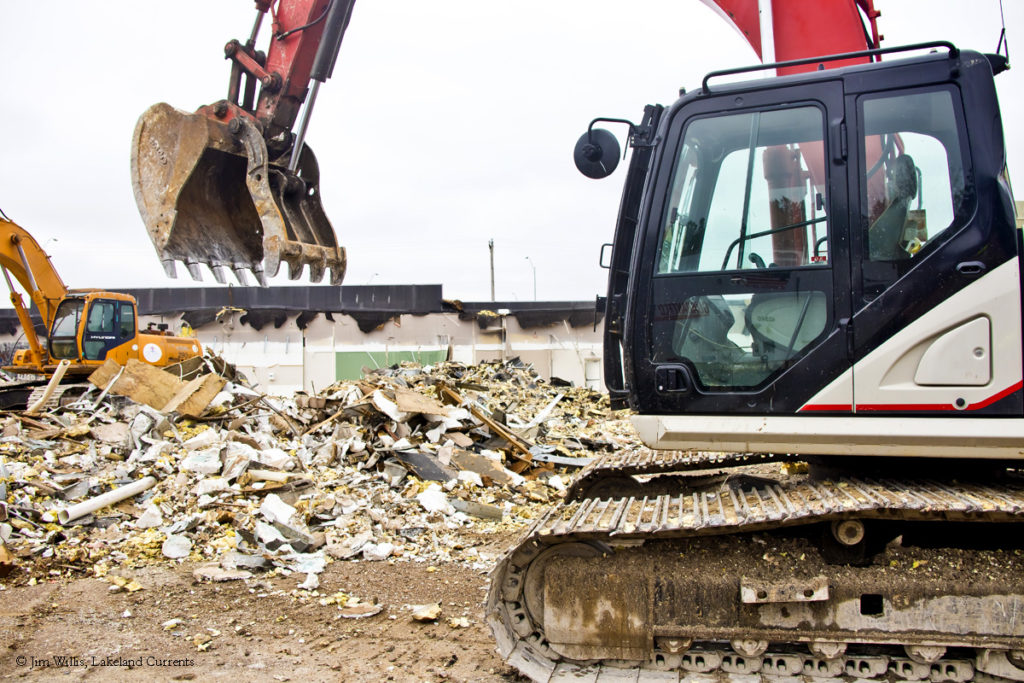 The TLD website can be found at:
https://www.thelakedistrict.us/
… Photos by Jim Willis, Lakeland Currents.