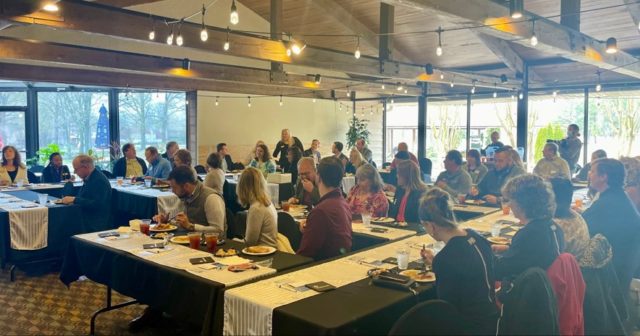 The last Lakeland Chamber luncheon for the year is today and organizers once again expect a good crowd. The luncheon follows the October Chamber Golf Tournament, which was also well attended and deemed a success.
This year has witnessed record-breaking attendance at Chamber luncheons, and the Chamber is eager to maintain this momentum with a compelling talk today by conservative stalwart Naser Fazlullah. With a rich history of active participation in the Republican Party and a passion for supporting local leaders, Fazlullah promises an engaging and insightful session.
Sponsors for today's events includes: Leaders Credit Union, spotlighted by Cannon Chiropractic, and tantalizing your taste buds with culinary delights from Ain't It the Life Catering.
All are invited to join us at the event at Lakeland Golf Club starting at 12 noon, with the option to arrive at 11:30 for networking and an early lunch. Admission is $15 for Chamber members and $20 for non-members. Kindly RSVP in advance, and pre-payment is required to secure your spot. The Chamber reminds people to mark their calendars for future luncheons, a staple every fourth Wednesday from January through October.