A new neighborhood is officially underway in Lakeland. Lakeland Meadows, which is located north of Highway 70 and just west of Winstead Farms, was originally intended for development with homes constructed by Regency Homes. However, the project has undergone multiple changes over the years and is now focusing on a more modest initial phase.
The homes are now being constructed by Hallmark Builders, who have built multiple homes in Lakeland, most notably in Oakwood Grove. According to Hallmark's website, homes in Lakeland Meadows are currently being listed between $550,000 and $650,000. The total number of lots in the Lakeland Meadows project has also been reduced from 367 to 305. That reduction was primarily due to Lakeland School System acquiring land at the southern edge of the Lakeland Meadows property.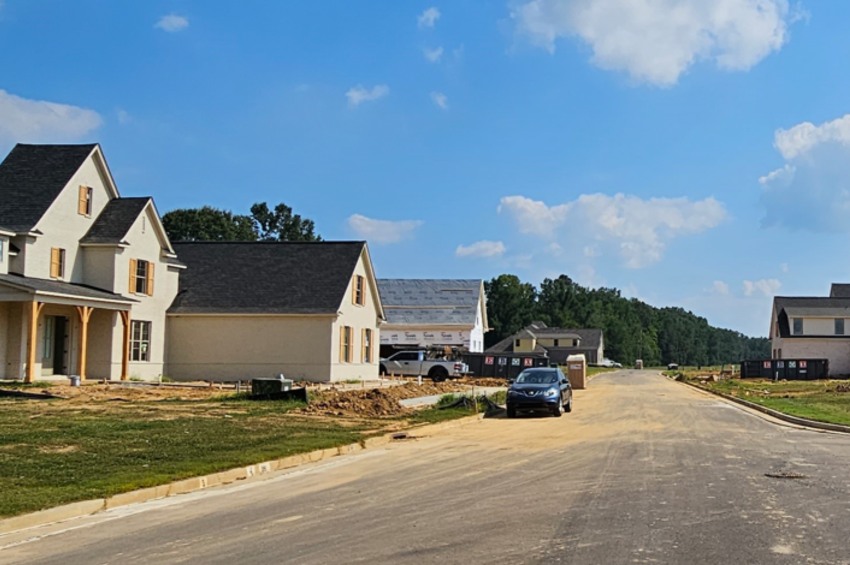 At the most recent Board of Commissioners (BOC) meeting held on August 17, 2023, Commissioner Jim Atkinson emphasized that the land south of Old Brownsville Road was initially designated for agriculture, with only the northern section slated for residential use. Multiple resolutions outlining the development contracts have progressed over the years with the development securing final approval from the Lakeland Municipal Planning Commission in January of this year.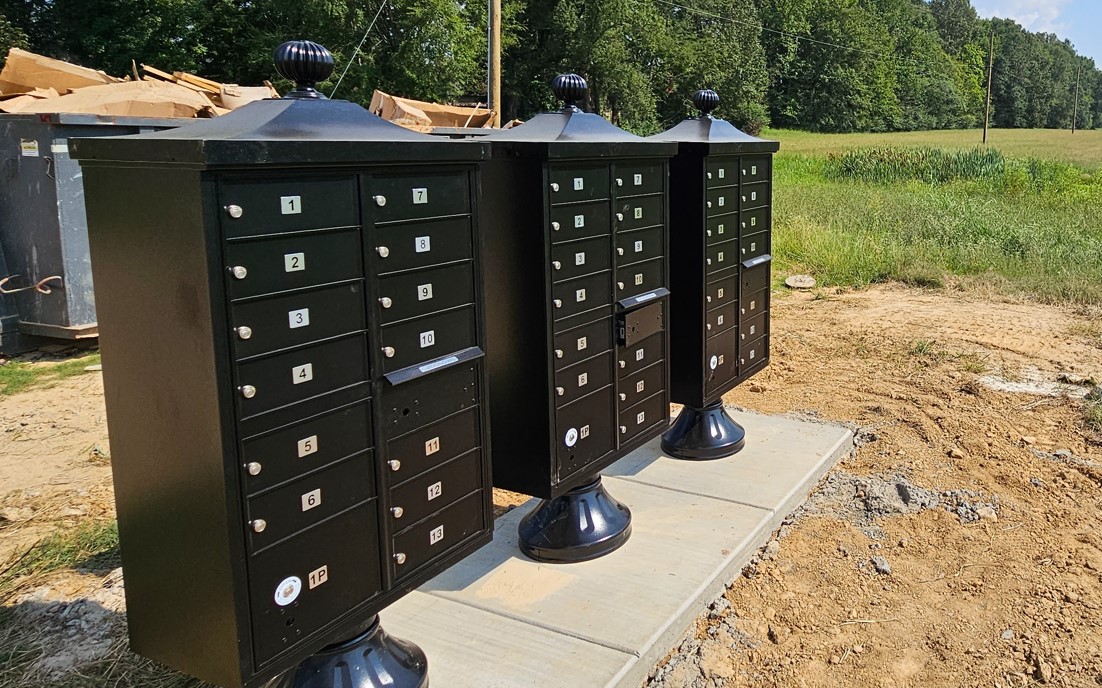 At the meeting Vice Mayor Wesley Wright also asked development representatives about the inclusion of water features and fountains, inquired about their incorporation into the retention ponds in the neighborhood. David Bray, the representative from the Bray-Davis Firm, confirmed their inclusion.
Lakeland Meadows will have a unique feature that will be seen increasingly in new developments, not just in Lakeland, but throughout Tennessee. Cluster boxes (USPS-mandated mailboxes), as opposed to mailboxes at each home. The boxes will be seamlessly integrated into the available parking spaces so residents can easily park and check mail.