The Gas line upgrade is complete, and the finishing touches are almost done near Canada Road, IH Park and Memphis-Arlington Road.  It was said it would take 6 months to complete the improvements to the gas line to accommodate the new route and width of NCR and that is exactly what it took. The history of the New Canada Road project goes back many years. It goes back to the 1990s when Plantation Hills and Woodbridge were just being plotted. Although there have been many delays on the beginning of construction most of the steps to acquire the properties needed to finish the route known as "Alternative A Modified" have been checked off for years. The route was adopted over ten years ago according to documents on www.newcanadaroad.com.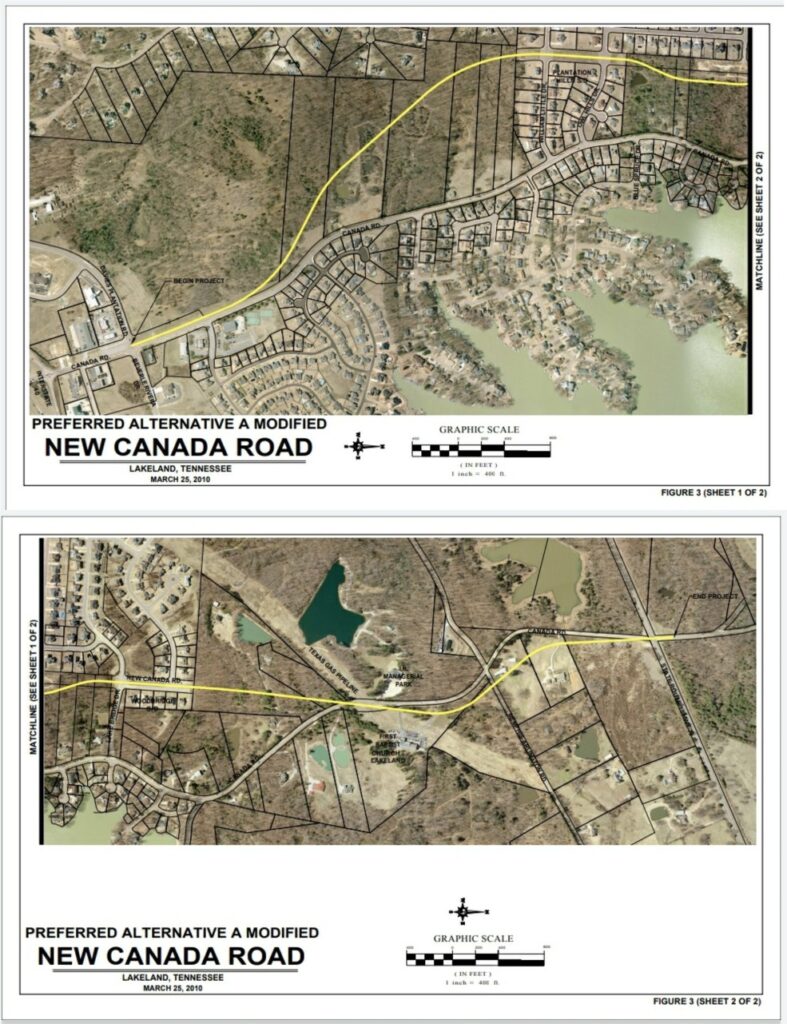 There has been some debate on the fate of Laurel Hill connecting to New Canada Road, and that was addressed in October 2021 during a BOC meeting that arrived at a compromise to address the concerns while also moving forward. More updates on that connection will be covered later. There will be a new connector created to join New Canada Road with our current Canada Road towards the end of the project timeline in the vicinity of the Windward Slopes area of Canada (see map above). Therefore, Canada Road will not connect or merge on the southern end near Club Windward as some imagine.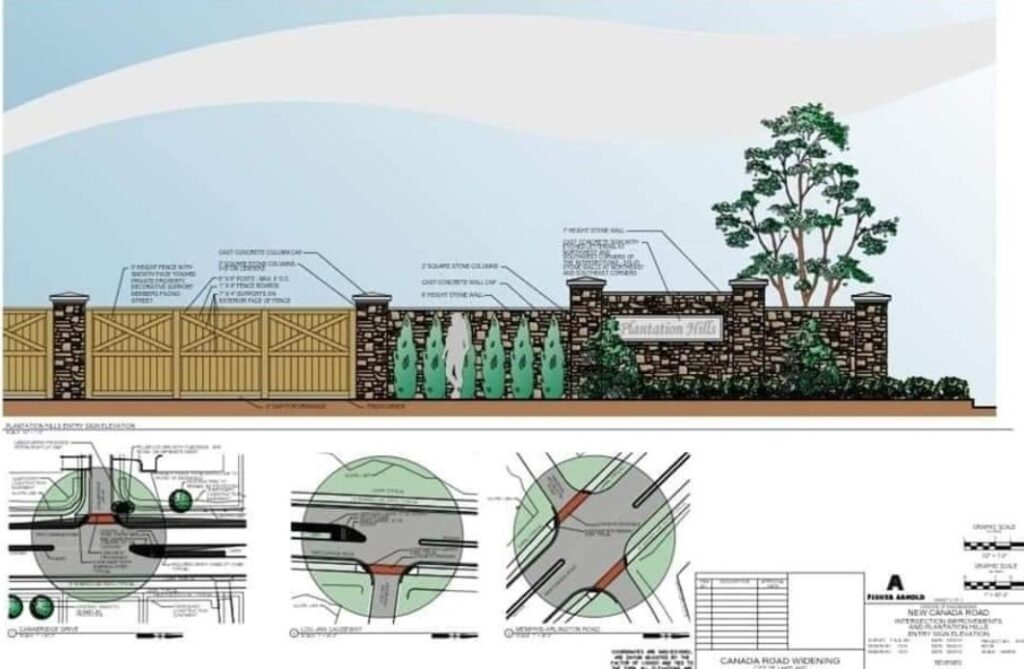 The next step is clearing before any of the dirt work or paving can occur. Officials have confirmed the schedule is still pretty much on track. They are only able to clear trees during October through March so they will try to clear as much as they can in the beginning, then the contractors will have to work in the already cleared areas until the following October.  The total cost of the project is north of twenty-five million, which is made possible through grants. Earlier this year residents of Plantation Hills and Woodbridge gave feedback on signage, landscape, and screening (fencing, etc.) for New Canada Road. That was the scope of that meeting. It was unanimous from Plantation Hills residents to avoid the red brick textures and utilize rock instead (see picture).  Ultimately, this will be a more upscale and aesthetically sound version of New Canada Road than was originally intended. Stay tuned for updates from time to time on this huge endeavor.