by Matt Wright
The Lake District announced today they have signed a letter of intent with Victory Lane BBQ to open a unique 6,500 square foot restaurant. The two-story location, which will seat 250 patrons, will be built where the Malco Movie theater was to be located. The restaurant will also include an entertainment venue according to the developer and the owners. Due to COVID-19, Malco could not move forward with construction, which allowed developer Yehuda Netanel to offer an additional 27,000 square feet of retail space in the multi-use development.
Maggie Gallagher, Director of Development for the $400 million development, told Lakeland Currents this is not your average BBQ restaurant. "Victory Lane BBQ will be a fresh take on BBQ in the Memphis area. They will combine award winning BBQ with a great music venue. It will be very energetic and fun," Ms. Gallagher said. The Lake District developer, Yehuda Netanel, said getting a good BBQ restaurant was particularly important to him saying, "No project such as ours is complete without an amazing BBQ experience, especially one with a music venue."
The owners of Victory Lane said they are also excited about the opportunity, especially since they are long time Lakeland residents. Doug Golden and Mari Authement, who started Victory Lane BBQ as a competition BBQ team in 2010, have won numerous BBQ competition awards around the country. Over the years they have developed a line of products including 14 dry rubs, 2 BBQ sauces, an injection, marinade, and several new products currently in development. According to the owners, they currently have one location inside Stonebridge Golf Course as well as a food truck. However, this location is expected to be the flagship location for the growing BBQ brand.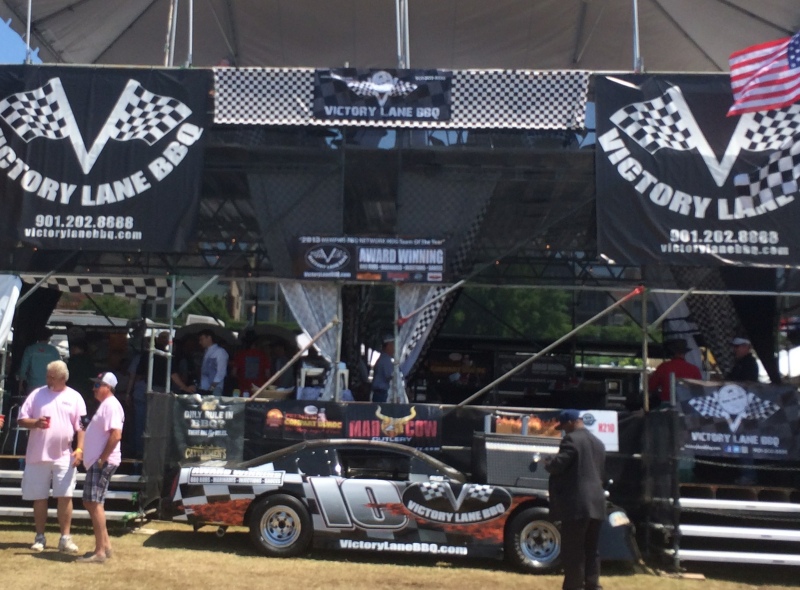 "We want to serve the best BBQ and Southern Faire Memphis has to offer, with delivery all over the Mid-South," Mr. Golden said. Adding, "If you can't come get it at our place, we'll bring it to you!" In addition to the BBQ restaurant, The Lake District location will also feature a main stage offering a variety of entertainment. Owners say that includes everything from local music to comedians and they are excited to bring more entertainment options to the local area.
Doug Golden said he's dreamed about opening a full service restaurant for the last decade, but the timing and location simply didn't work until an opening at The Lake District became available. "A series of events occurred, and suddenly the timing and location were just right!" Mr. Golden said.
Mari Authement said their journey was not the traditional one that most restaurant owners take but they are excited about their future at The Lake District. "It's very exciting," Ms. Authement said. "We're completely motivated to do this."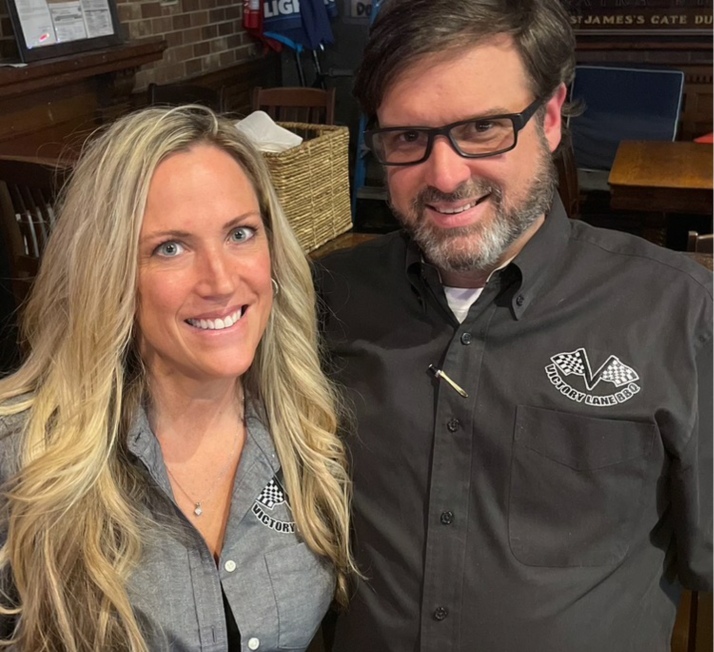 Mr. Netanel said he's been excited to see local entrepreneurs looking to The Lake District to help grow their business. "The Lake District is quickly becoming a real upscale factor on the regional map. We hope that other local business leaders will consider the gem right here in their backyard as a resource to expand their vision like Victory Lane BBQ is doing."
Mr. Netanel also told Lakeland Currents the concept of a racing theme BBQ restaurant plays into the history of the property itself. In the 1960s and '70s, the Lakeland International Raceway was a well known drag strip where drivers from all over came to race. A movie called Two Lane Blacktop, starring James Taylor, was even filmed at the Lakeland drag strip in 1970. Mr. Netanel said the concrete remnants of the drag strip retaining walls have been saved and will be recycled into the outside patio area of the new Victory Lane restaurant. "That helps bring the racing aspect of the property full circle once Victory Lane is open," he said.
Mr. Golden said they will start the full design and engineering process soon and expects to open in 2023.