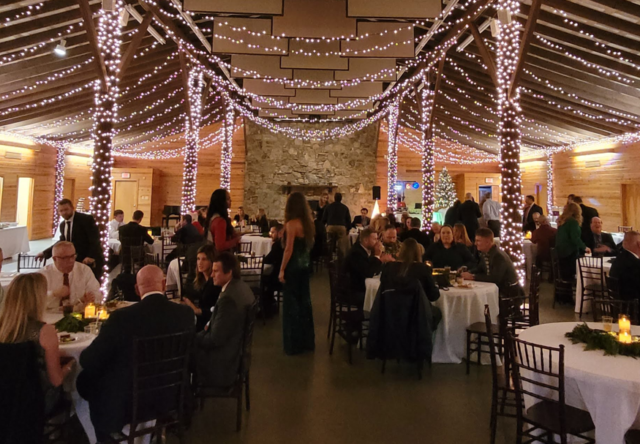 The second annual Lakeland Gala, Mistletoe Mingle, is right around the corner and organizers say they expect an even larger crowd this year. The event is put on by the Lakeland Prep Parent Teacher Organization (PTO). The event will be held at the Davies Manor Hillwood Hall on December 1st at 7 pm. The event holds significant importance as it serves as the primary fundraiser for the Lakeland Prep PTO.
The event offers parents and supporters an opportunity to unwind and enjoy a stress-free evening with friends, marking the beginning of the busy holiday season. Attendees can indulge in an elegant dinner catered by Jenny Nash of Humdinger's and will have the opportunity to enjoy music from DJ Nebo. They will also have a chance to satisfy their holiday sweet cravings with Nothing Bunt Cakes. Professional bartenders will be onsite, offering a selection of cocktails. There will also be a Christmas photo booth set up to capture the fun memories with friends.
Currently, the PTO is raising funds to replace projectors and bulbs in the school, as several are nearing the end of their lifespan. The projected cost for this upgrade is $10,000. In 2023, the PTO successfully acquired the official school mascot and financed essential lighting and sound repairs in the cafeteria and gymnasium. Additionally, the PTO allocates funds for various programs benefiting both teachers and students throughout the school year. Examples of PTO sponsored programs include homecoming spirit giveaways, student behavior incentives, TCAP treats, testing rewards, book fairs, diversity and inclusion initiatives, MADD awareness, 9th-grade preview night, new student orientation, and providing meals for faculty and staff five times a year.
For more information or tickets you can email LPSlionspto@gmail.com