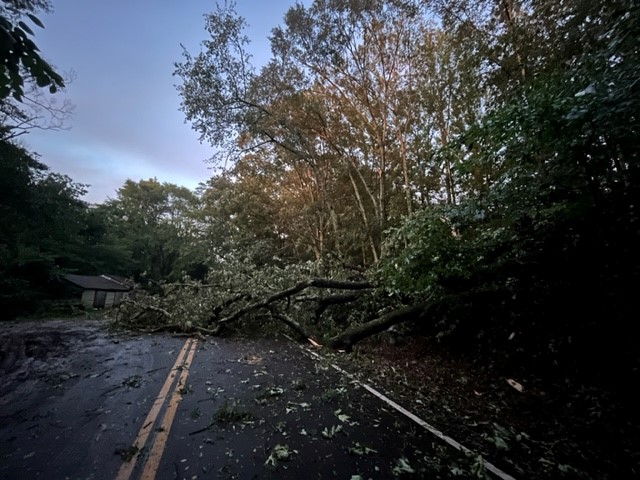 Josh Roman, Mayor of Lakeland, has officially declared Lakeland in a State of Emergency. That after a powerful straight line wind storm that came thru Sunday evening, June 25, 2023, knocking out power for most residents in Lakeland, many of which are still without power. According to the emergency declaration the city will be able to hire additional crews, to help clean up and provide for the safety and security of the citizens among other things.
On a Facebook post from the city by Mayor Roman he said:
Dear Lakeland Residents,
My thoughts and prayers go out to each of you who are still struggling due to property damage and lack of power. I can assure you that our entire leadership team at the City of Lakeland continues to support our partners at MLGW as they work tirelessly to assess and mitigate damages, and restore service to all Lakeland residents. Our team is also working hard to clear roadways, where possible, and clean up our community. In the meantime, I also thank Commissioner Michele Dial who, along with Planning Director Paul Luker, have coordinated a cooling center in Lakeland at St. Paul UMC, starting tomorrow.
That said, due to the continued power outages and public safety hazards in and around the City of Lakeland, I have declared a state of emergency due to the storms of Sunday June 25th. A copy of this is provided below. Should any resident need any assistance related to roadways, sewer service, or damage resulting from the storm, please do not hesitate to contact City Hall. Once power is restored at City Hall, please call 901-867-2717. Until then, please reach out to our City Manager Michael Walker at citymanager@lakelandtn.org.
My prayer is for a swift recovery and full restoration of service for all in the City of Lakeland.
Sincerely,
Mayor Josh Roman
To Read The Declaration Click Here