By Teresa Henry, LSB (Lakeland School Board) member
It always amazes me how fast the school year passes.  As we enter the last nine weeks of the school year, the Lakeland School System (LSS) board is looking toward the next school year.  We are holding registration for the 17-18 school year on March 21st from 4:30 p.m. – 7 p.m. at Lakeland Elementary (LES).
We will have online registration this year.  The login credentials for current LES students will be sent home on March 21st.  Current Donelson Elementary (DES) or Arlington Middle (AMS) students' login credentials must be picked up from LES during registration hours on March 21st.
Parents can then complete online registration during the week of March 21st – 24th.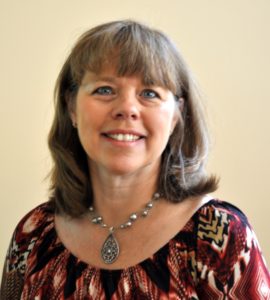 Lakeland Middle Preparatory School (LMPS) students 6th -8th grade will complete their course selections (MAPS and exploratory classes) at this time.   All LMPS students will have the opportunity to indicate interest in certain athletics in this process.
If you are not currently attending LES, DES, or AMS you will be new to the Lakeland System.  You will need to come to LES to register your child on March 21st.  Please see the LSS website to view the Spring Registration flyer for detailed information on what documentation you will need to bring to registration.  https://lakelandk12.org/resources/
The Lakeland Middle Preparatory School (LMPS) hiring process is still underway.  Currently, 30 employees have been hired with 10 more teaching positions to be filled.  LMPS has named the Band, Orchestra and Choir directors as well as naming the Football, Cheer and Cross Country coaches.  Volleyball, Basketball and Dance coaches are still to be named.   Principal Matt Adler is doing an amazing job recruiting very talented individuals for the LMPS staff.  We know you will think so as well when the new staff is announced.
LES has achieved AdvancedED accreditation.  Although this accreditation is voluntary and not state mandated, the LSS Board felt it was an important indicator to know where LES is compared to other schools in the area.  The external review is a diagnostic process to stimulate and guide continuous improvement with focus on Impact of teaching and learning, capacity of leadership and use of resources.  The external review team observed the teachers in the classroom and spoke with stakeholders throughout the review process.  Several reviewers noted that they heard comments from students saying their learning environment was "epic".  Parents used words like "welcoming, calming and exceptional" when describing LES.  The report said LES has a strong leadership team and that they are teaching students how to be leaders.  LES overall score was 323.08 compared to the AdvancedED average 278.94.  The accreditation is valid for 5 years.
There are active bills in the current state legislative session that affect education and the way it is delivered.  To view the LSS Legislative agenda, please visit https://lakelandk12.org/wp-content/uploads/2014/02/2017-LSS-Legislative-Agenda-Update-2-8-17.pdf.  This will show you the topics the LSS board supports or opposes.   There are a few topics that I would like to bring to your attention.
Vouchers – LSS opposes the use of public funds being diverted to any educational organization that is not required to adhere to the same accountability, reporting and testing standards that are required of public schools.
ACT suite of tests -vs- TNReady (TCAP) test – LSS supports the use of the ACT suite of tests due to the proven stability of the system. We believe it is in the best educational interest of the children to administer a tried and true test and testing platform.  The test itself is what almost every college will use to measures a student's readiness for admittance.  If you ask any student what tests are important to them, you will generally receive one of two answers.  The first is their driver's license test and second is the ACT.
Physical activity law – LSS supports changing the current Physical Activity Law, Public Chapter 669, to allow for flexibility in its application. The LSS board believes that the students need physical activity during the day.  That being said, teachers need to be empowered to determine the best way to achieve the required physical activity with the least amount of disruption to the educational time in the school day.
Please take some time to review the current legislation https://lakelandk12.org/res/pdf/bills.pdf and contact your state elected officials and let them know how you would like them to vote. Their contact information can be found at the following link.  https://lakelandk12.org/about/board/legislative-contacts/