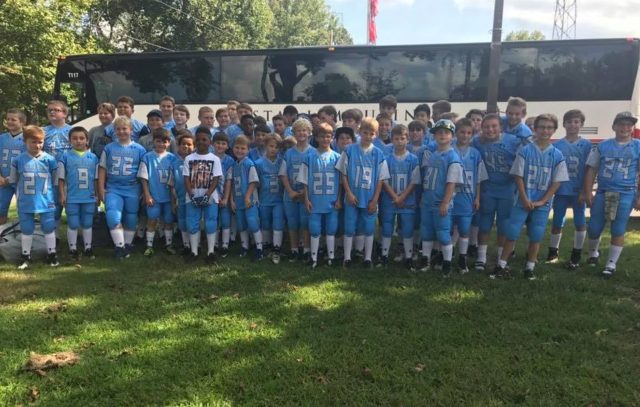 Lakeland youth football had a positive week this past week. The mighty mites (ages 7&8), peewee (ages 9&10) and the juniors (ages 11&12) all notched victories this week in an unusual week which saw all teams play two games. Two games were necessary in order to make up a game lost during the rain from Hurricane Harvey.
The municipal football league (MFL) played games this week in Bartlett and Collierville on Monday night and Horn Lake, MS on Saturday.
Lakeland teams put together several impressive victories including wins against Collierville, Bartlett and 3 of the 4 teams defeating Horn Lake teams on Saturday afternoon.
A caravan of approximately 200 players and family members made their way to Horn Lake, MS. The players and coaches rode a bus while the parents followed behind to support their Lions. Players commented they were "nervous" to "I feel like I'm an NFL player!"
The Muncipal Football League has been a great success and County Commissioner George Chism even commented on Twitter this week he was out watching the MFL on Monday night as Lakeland took on Collierville.