The City of Lakeland is looking to purchase a parcel of land inside The Lake District for a performing arts center. The performing arts center, which would be a partnership with an unnamed, but "very popular performing arts center downtown (Memphis)" which is "locally and regionally known" according to Lakeland Mayor Josh Roman.
The possibility was discussed at the Lakeland Board of Commissioners (BOC) meeting on Thursday evening, July 20, 2023. All five BOC members unanimously voted in favor of a letter of intent to purchase 7.3 acres inside The Lake District. The letter of intent is non-binding but allows Mayor Roman, Lakeland City Manager Micheal Walker and others to negotiate with The Lake District developer, Yehuda Netanel, as well as representatives from the performing arts center downtown. The owners of the performing arts center are currently looking to build a venue somewhere in Northeast Shelby County. Mayor Roman said the performing arts center reached out and said they believe Lakeland or Arlington would be a good fit, and they are looking for land to pursue their new center.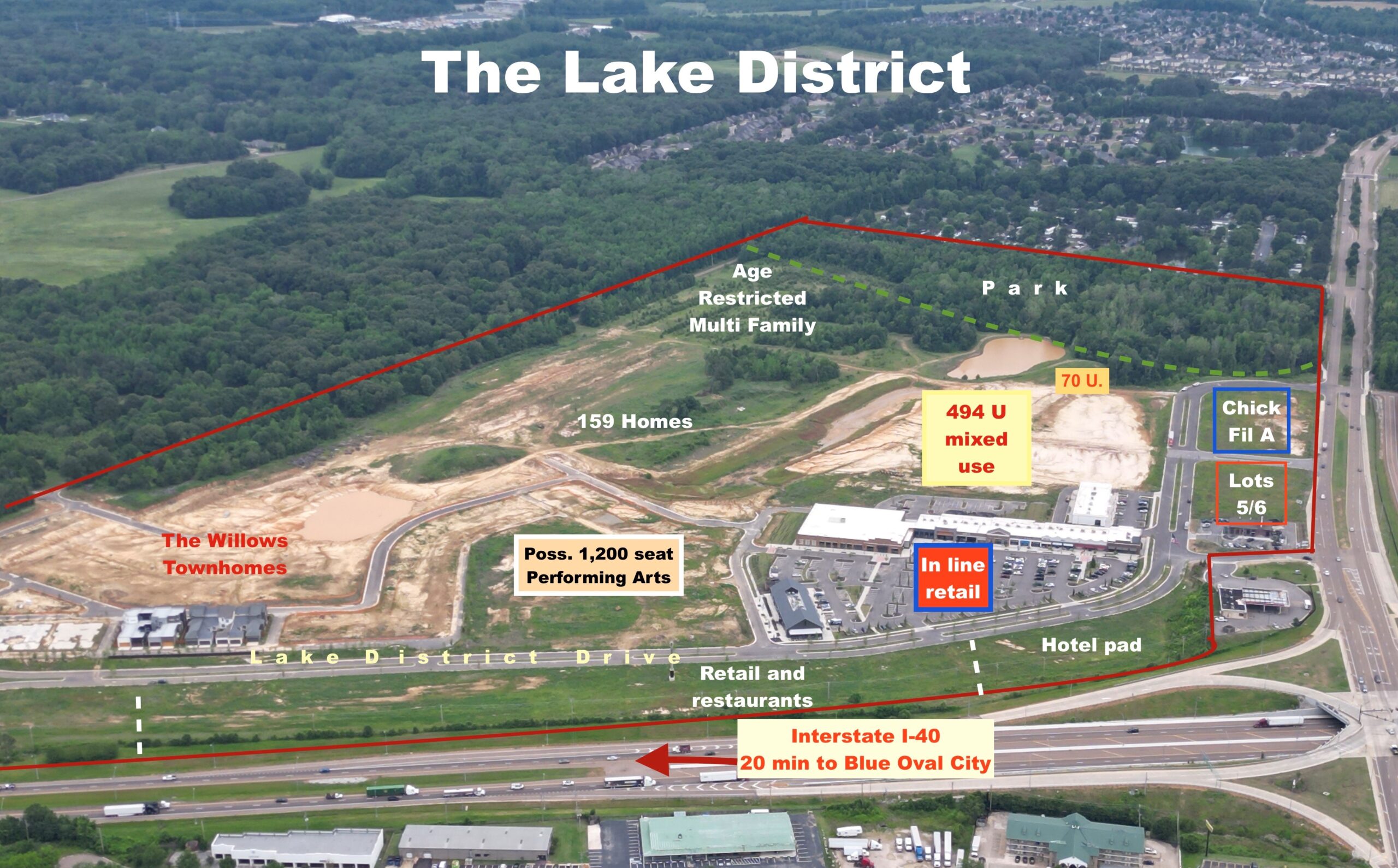 Mayor Roman told the BOC while this is just in the early stages, he feels Lakeland is uniquely situated to provide land to fulfil their objective. "This parcel (in The Lake District) would probably be in the best interest of the city and the best interest of that project. And hopefully in the best interest for them (the performing arts center group)," he said. When reached for comment, developer Yehuda Netanel said, "it's certainly an exciting possibility for the entire community."
Vice Mayor Wesley Wright said he felt like a performing arts center would be an asset to the city while Commissioner Michele Dial said it had exciting potential. Commissioner Jim Atkinson was also excited about the possibility but emphasized this first step was simply "an information gathering exercise."
According to officials if an agreement can be reached with The Lake District, as well as the performing arts center representatives, TIF funding (tax increment financing) could be used for the project. When asked by Commissioner Connie McCarter about the TIF funding possibility, City Manager Michael Walker confirmed that to be the case. "If a performing arts center was constructed and managed by the city that is a public use infrastructure. Cost for land acquisition as well as potentially the construction cost of the center would all be considered eligible cost within the TIF district," Mr. Walker said. City attorney Will Patterson said if an agreement can be made the approval of TIF funding would still be needed by the Lakeland Industrial Development Board (IDB), the Lakeland BOC as well as the Shelby County Commission.
Mayor Roman stressed to the board the process is just starting but he will meet with the parties and try and sell them on the location inside The Lake District. "It may work, it may not but that's the next step," he said.