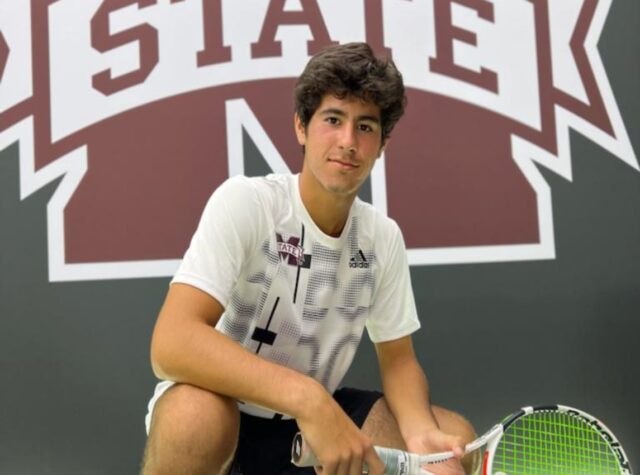 By Matt Wright
Roberto Guimaraes took my call on a Friday afternoon and politely explained his past and how that's led to signing a scholarship to play tennis at Mississippi State University. After 5 minutes I could tell the young tennis star would be successful on the court but just as successful off the court.
Mr. Guimaraes, who's lived in Lakeland since 2014 with his family, is a senior at Memphis University School, but his path to becoming a collegiate athlete is a bit unusual. "My parents are immigrants," he told me. "They met studying English at the University of Memphis," he said. His father is from Mexico and his mom is from Brazil but the love of tennis came naturally.  "My faither was a state champion tennis player back in Mexico and he started to teach me very early on," he said. "In fact, he and I train together quite often at the Lakeland tennis courts together."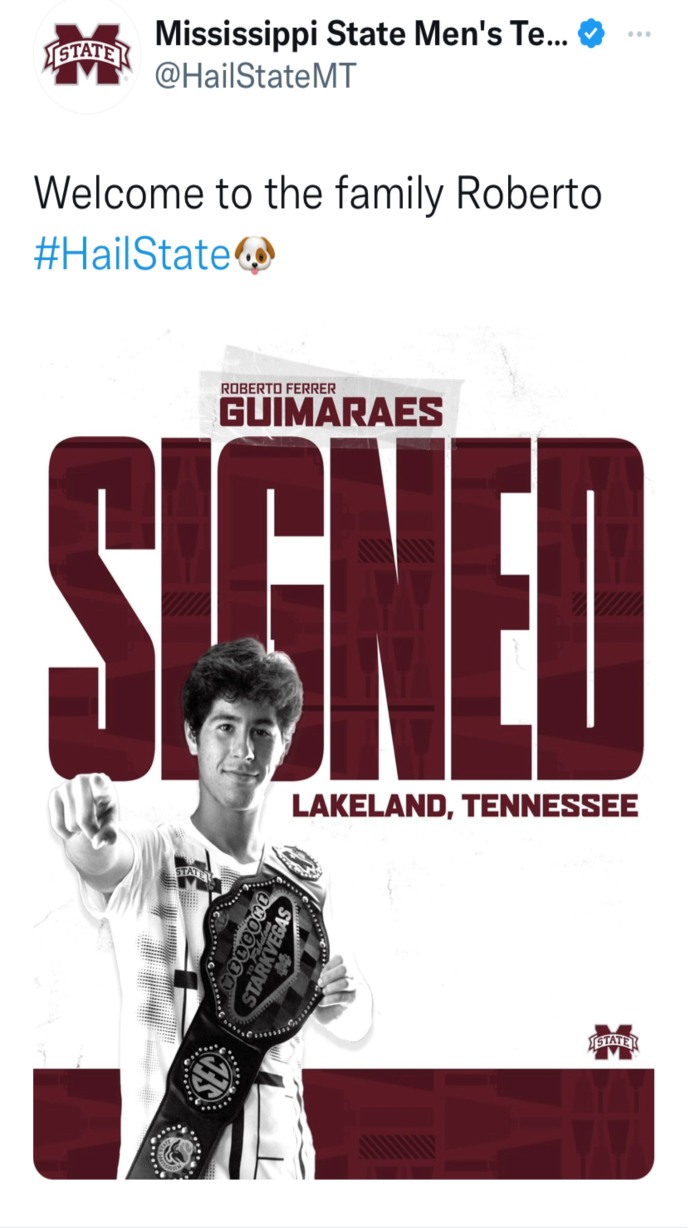 Roberto's list of accomplishments on the court is quite impressive and that's what made Mississippi State recruit Roberto so hard. Roberto has won the USTA Junior State and Southern Championships in the under 16 division and recently made it back-to-back finals of the winter and the summer Southern championships in under 18 division. He's also won multiple USTA tournaments, and he's qualified and participated in exclusive national tournaments like the prestigious Orange Bowl and Kalamazoo tournaments. He also participated and represented the State of Tennessee in team events like the Ozaki Cup. Most impressive of all, Roberto has been ranked number 1 in the USTA Jr. rankings for Tennessee in multiple age divisions. He's also currently ranked first in Tennessee as well as number 30 in the Southeast and number 40 in the nation for his age.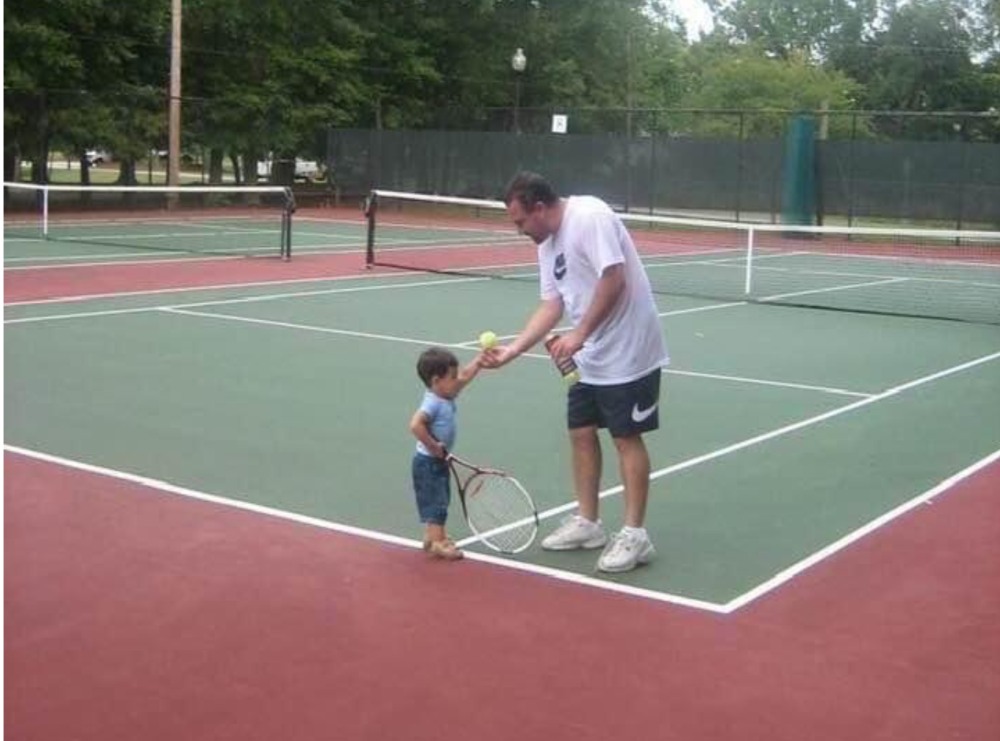 Mr. Guimaraes, considered a five-star national recruit, was also recruited heavily by the University of Memphis and Liberty University. But he said the opportunity to play SEC tennis at a top program with a high-performance culture was just too hard to pass up. "They have such great facilities and a lot of resources," he said. "The coaches are great and the guys (players) blend well together. They work hard and expect a lot from each other, but they also have fun."
Once Roberto finishes his senior year with MUS this coming spring, he will make his way to Starkville expecting to contribute immediately. "Yes sir, that was another reason for my decision to choose State. It looks like I will play singles and doubles both as a freshman. It will be hard work but I'm excited." According to a press release from Mississippi State, Head Tennis Coach Matt Roberts said Roberto is "self-motivated, likes adversity and likes challenge. He will thrive in our culture."