Lakeland teenager, Foster Grace Smith, will be making her second appearance on the Food Network this evening, Sunday, November 12, 2023. Foster, a 13-year-old seventh grader at St. Mary's Episcopal School will star in the Food Network's Kids Baking Championship Sweets-Giving show. According to Anna Smith, Foster's mother, the episode was filmed in Los Angeles this past spring. Foster was first cast on Food Network's Kids Baking Championship, season 11 Biz Kids, in the spring of 2022 and aired later that year. According to Food Network, the show welcomes memorable kid bakers back to celebrate the abundance of Turkey Day by creating Thanksgiving treats. The winning baker can win a $10,000 prize package of baking tools and equipment.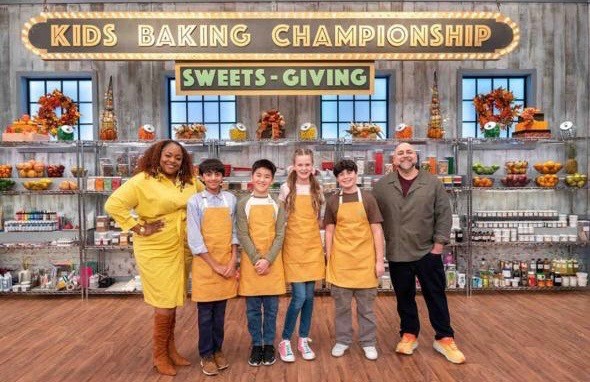 When asked if she gets nervous filming TV shows Foster said she does get a little nervous, but only right before she takes the stage to film, "But, once they say, 'bakers, your time begins now', I am ready to work and I always enjoy being in front of the camera," the young baker told Lakeland Currents. Foster said she also enjoys watching other cooking and baking shows and if she could bake with anyone it would be a baker known as "sideserfcakes" from Instagram.  "She makes hyper-realistic cakes that are amazing! My favorite is a cake the looks exactly like her… her own head!" she said.
Young Ms. Smith not only films baking shows, but she also has her own baking business called Dessert Before Dinner. Her business motto is simple and something most everyone can agree on, "Why not have the best part first?" Her work can be seen on Instagram @fostergracebakes or on her website: mycustombakes.com/fostergracebakes. When asked if she would like to pursue a baking career when she gets older she said she's still considering a variety of fields. "I do love having a baking business. After all, my season was called Biz Kids," she aid. "However, small businesses are hard to get off the ground.  I'm not sure what I want to be when I grow up, but I'm interested in science research, the law and politics."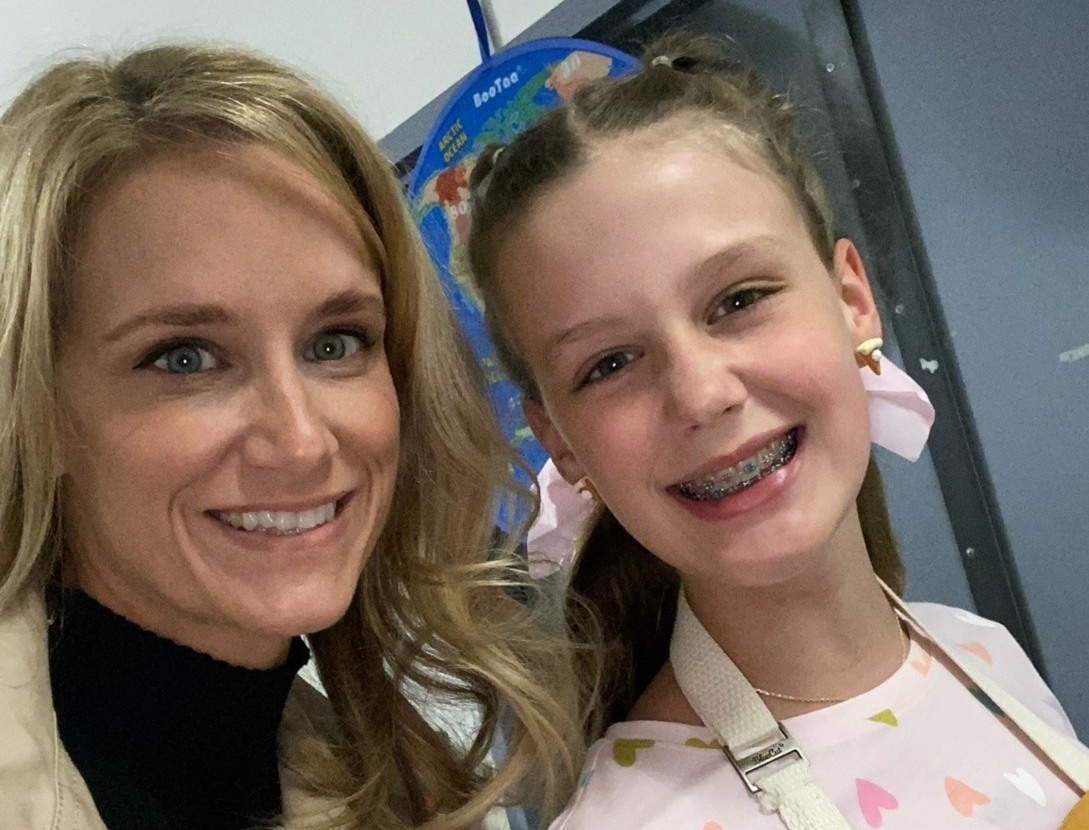 Mrs. Anna Smith said she's been astounded at her daughter's journey so far. "I am still amazed that Foster made this all happen. We first watch Kids Baking Championship when she was 6. She told us she was going to be on that show. I didn't believe her, but she believed it and set her mind to make it happen," she said. "Never underestimate a girl with a goal!"
If you would like to watch Foster compete, Kids Baking Championship Sweets-Giving airs on Food Network this Sunday at 8/7 central.