By Carmen Greger

Tiaras, Tennis, Trucks and more, this Tennessee Teen is way beyond a triple threat.
Townsend Blackwell is a go-getter, a do-gooder and a crowd pleaser, from volunteerism to entrepreneurship to academic achiever, she puts her money where mouth is… she's an outside the box thinker who believes anything is possible when you're willing to show up with a positive attitude and take dedicated action to make great things happen.
When we received a press release, I immediately contacted Miss Blackwell for an interview.
Townsend Blackwell was crowned Miss Iris Tennessee Teen Volunteer in Jackson, TN, at the state competition June 12, 2022 while representing Memphis as Miss Memphis Iris Teen Volunteer. Miss Blackwell's personal platform is "Technology Timeout" and she encourages everyone to take a break from their devices and be active for at least 60 minutes daily for physical and mental health and promotes her active lifestyle through Technology Timeout Tuesday's. Miss Blackwell will spend her year also promoting the values of the Miss Tennessee Volunteer Organization, S.E.R.V.E. (Scholarship, Education, Responsibility, Volunteerism and Empowerment), during her reign.
Miss Blackwell co-founded Volunteer for Lakeland in the Lakeland community, to provide volunteer opportunities for teenagers, and is a member of the St Jude Leadership Society Memphis cohort where she recently raised over $6200 for St Jude Children's Research Hospital in Memphis. Townsend is also an Executive Producer of Content for a streaming channel on Roku and Amazon Fire TV, which is run by teens and produces teen relatable content.
Miss Blackwell is a 14-year-old honors student from Lakeland, TN who will begin her sophomore year of High School at Tipton-Rosemark Academy in the Fall. Townsend was awarded a $2000 scholarship from the Miss Tennessee Volunteer Organization, which she intends to use to pursue a career as a non-invasive cardiologist. Blackwell is an avid tennis player and is a varsity tennis player at TRA where she is also a member of the National Beta Club and several academic interest clubs. Townsend loves being active and spends her free time on the lake with her family and enjoys sewing, archery, weightlifting, wakeboarding, reading, modeling, and teaching herself sign language.
The Miss Tennessee Volunteer Scholarship Organization is a statewide service-oriented scholarship program seeking to empower young women through education and opportunity. This nonprofit organization is based in Jackson, TN and is one of the top providers of scholarships for young women in Tennessee. For more information on the state program please visit www.misstennesseevolunteer.net
---
LC: Hi Townsend, congratulations on your multitude of accomplishments!
TB: Hi. Thank you!
LC: Which of the many so far achieved makes you most proud and why?
TB: Raising over $6,000 for St Jude Children's Research Hospital! A student at my school is a patient there, and I know that I made a difference in her life and for other families at St Jude.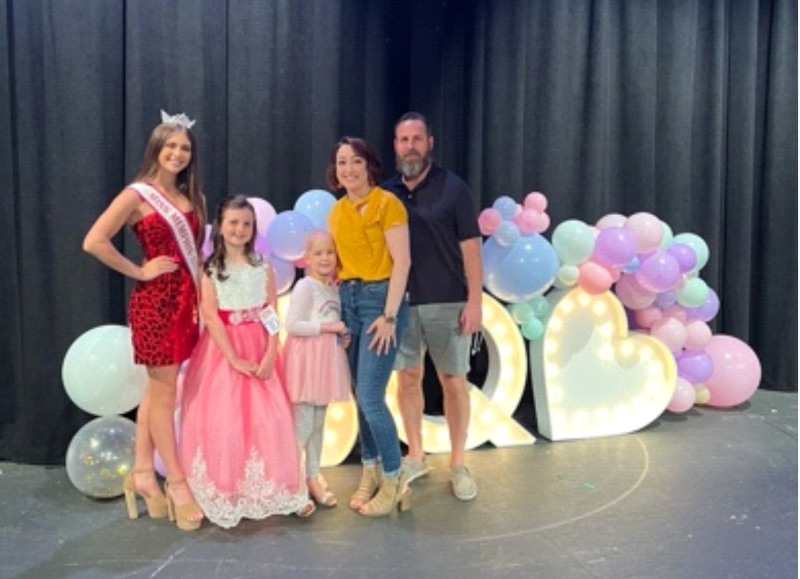 LC: Using your name as an acronym, please give us eight words that correspond with the letters that best describe you.
TB:
T- Talented
O- Outgoing
W- Warm-hearted
N – Nice
S- Super driven
E- Entrepreneurial
N – Neat
D- Dazzling
LC: What is your message and hope for the world?
TB: Never give up on the things you wish to accomplish.
LC: What are the three most impactful books you have ever read?
TB: I read a lot of fiction books. The most impactful ones are the ones I read for summer reading through school.
LC: If you were to write a book about your life so far, what would it be called and why?
TB: The Tale of 2 Townsend's – I live 2 different lives, sporty/athletic and glamorous/ nerdy.
LC: Awesome Title. I'll look for it on the NY Times Best Seller list someday!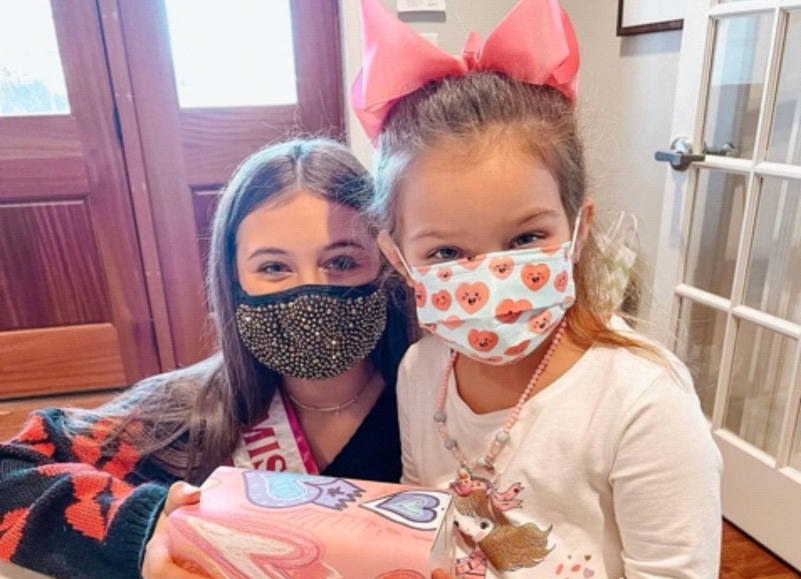 LC: Movie you never get sick of?
TB: The Conjuring
LC: Townsend's Playlist (top 10 go-to songs)?
TB:
1. Can't help falling in love – Elvis Presley
2. Girls like you – Maroon 5
3. You Proof – Morgan Wallen
4. After hours – Charlieonnafriday
5. Steal my girl – One Direction
6. Something in the Orange – Zach Bryan
7. Somebody's Problem – Morgan Wallen
8. Better Together – Luke Combs
9. Oceans – Hillsong United
10. 865- Morgan Wallen
LC: Top 3 places to shop and for which items?
TB: Joanns of Union City – Formals
String and Swing – Tennis outfits
Nike – Shoes
LC: Your usual go-to outfit?
TB: Ole miss tee and white athletic shorts with white Nike elite's and white Nike's
LC: Top 3 role models?
TB: Victoria Justice, Coach Tom and Coach Kathy,
LC: Who has had the biggest positive influence on you and why?
TB: Mariangeles Grear. She is my St Jude Leadership Society mentor and she has taught me so much!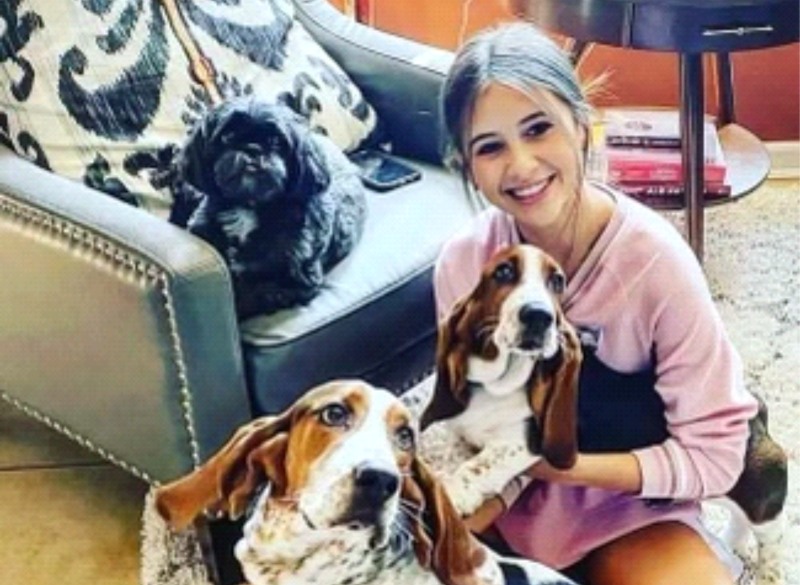 LC: Top 3 favorite cities you've been to and why?
TB: Santa Rose Beach- It is relaxing
Oxford, Mississippi – Just because of Ole Miss
Gardiner, Montana – Absolutely beautiful and I get to ride horses.
LC: Top 3 places you haven't been to but would enjoy going to and why?
TB: Kenya – I want to visit Giraffe Manor.
England – I want to see all the things.
India – I have a lot of friends there.
LC: Top 5 words that describe your closest friends.
TB: Hilarious, chill, athletic, smart and life-of-the-party
LC: How would you best define what it means to be beautiful?
TB: Being confident in who you are.
LC Your Platform 'Technology Timeout' will be a gamechanger for many. It would be wonderful to see it become nationally embraced? What do you think it would take to declare a day in August as National Technology Timeout Day, which day would you choose and would you be up for the challenge/adventure of doing so?
TB: I would love to see it be nationally recognized, I am not sure what that would take but would be up for the challenge! I would pick August 22, it is my birthday, and it would be the best gift for everyone to be off social media for at least 60 minutes that day!
LC: How do you feel about social media?
TB: Love/Hate relationship really. While it can be helpful to stay connected with your family and friends, it can become addicting and so we need to monitor our time on those platforms.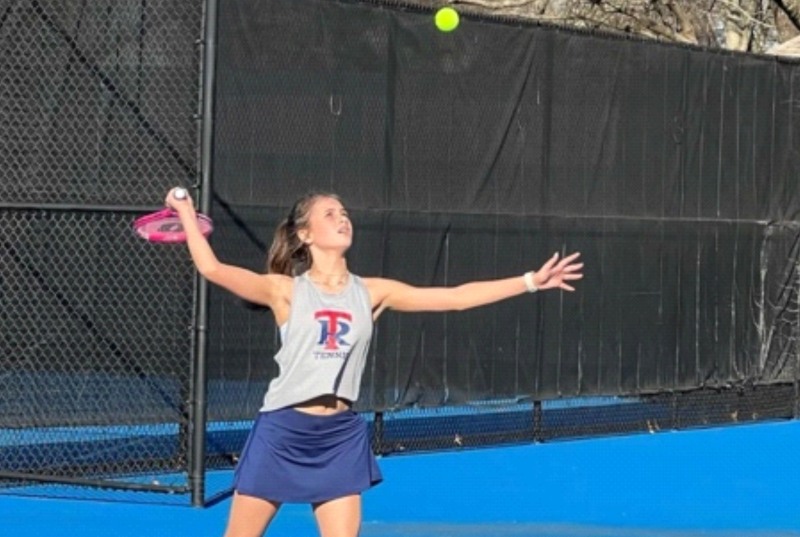 LC: Which is your favorite platform and why?
TB:I would say Instagram as I feel like I get to connect with people more there.
LC: What stresses you out?
TB: Procrastination.
LC: What is your absolute dream car?
TB: A lifted white ford F250.
LC: Are you looking forward to getting your permit/driver's license?
TB: Absolutely, I am the last of my friends to be able to drive.
LC: What one thing would make the biggest positive change in the world?
TB: Better overall attitudes – attitudes are contagious, so spread positivity.
LC: What other advice or words of wisdom do you have?
TB: Just be your best self
LC: Which pillar of S.E.R.V.E. speaks to you most and why?
TB: V- Volunteerism. I love giving back to my community and helping others to me, is the most impactful.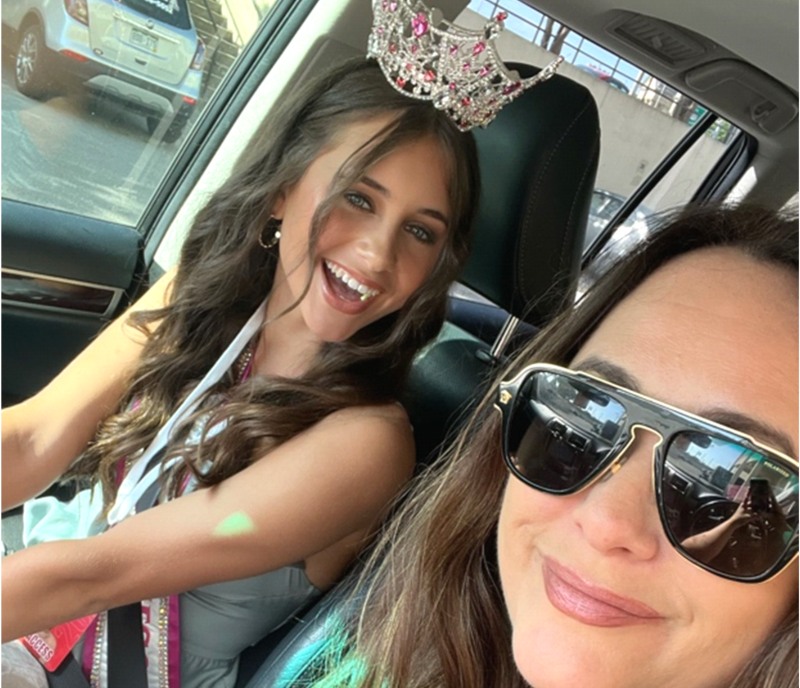 LC: What type of volunteer opportunities and impact has your organization Volunteer for Lakeland successfully initiated?
TB: We have brough 50 teens to volunteering while working with Lakeland Parks and Rec for our community events. LAMP has been the most popular one and hopefully we get to resume that next summer!
LC: If you had not been crowned Miss Iris Tennessee Teen Volunteer, how would you mostly be spending your time during this upcoming year?
TB: Being crowned hasn't really changed what I do. I would still be volunteering and playing tennis. The crown just opened up opportunities to volunteer on a state level.
LC: Do you plan to pursue tennis as a college athlete?
TB: Yes, If that is an option for me.
LC: What do you love most about wakeboarding and where do you usually go?
TB: I love wakeboarding because it is really fun to glide across the water. I wakeboard on the Tombigbee Waterway in Pickwick
LC: Do you think it would be a good idea to have wakeboarding an option at Lakeland's Garner Lake?
TB: No. The wake that a wakeboarding boat puts off requires the lake to be much larger and the engine sizes are regulated on Garner Lake. Having a wakeboard boat in Garner Lake would more than likely make those with boats tied up at their docks very unhappy.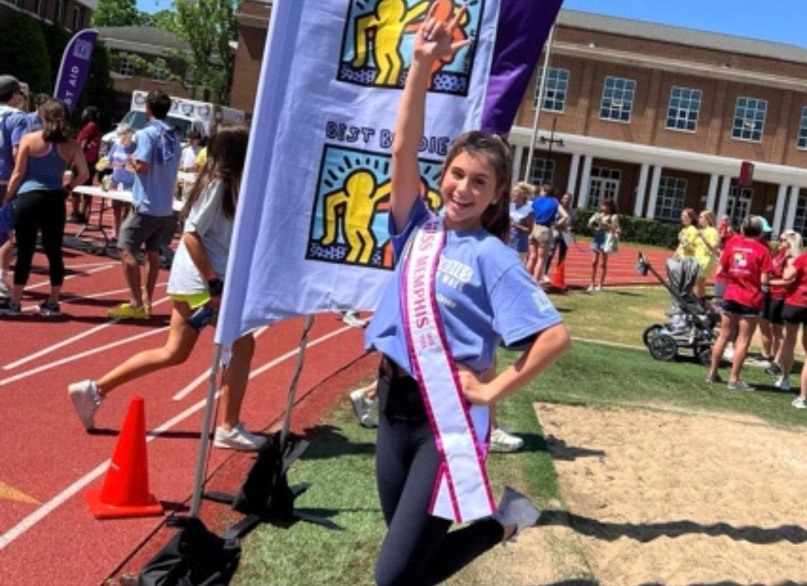 LC: Have you ever tried skateboarding?
TB: Yes. I was decent.
LC: In-line skating?
TB: No.
LC: What is something you've personally had to overcome and what lessons did you learn from it?
TB: I had a heart concern when I was younger and thankfully it corrected itself. It led me to want to become a cardiologist and promote a healthy heart through being active.
LC: What inspiring words would you say to any 10 year old who currently looks up to you and how do you lead by example?
TB: You are never too young to make a difference! I make a difference in my community and encourage all ages to do so as well. Age doesn't define you and you can do anything!
LC: What inspired you to enter pageants such as this and contests such as Idol?
TB: I have been involved with pageants since I was 2. I actually asked my mom to do them because I watched older girls walking in heels and I thought it would be fun. I enjoy meeting other girls from across the state and they are fun!
LC: Please briefly describe your Idol experience?
TB: I volunteered for Jackson Idol this week, and was blown away by the talented kids that performed! The Jackson, TN Recreation and Parks division has been putting on this talent show for 15 years and I was so excited to be able to be part f it and present awards.
LC: What kind of academic interest clubs are you involved in?
TB: Science Club, Art Club, Spanish Club, Student Council, Kindness Club, and Beta Club.
LC: Is there anything missing in the club curriculum that should be implemented for greater positive impact?
TB: My school is very good at covering the interests of our student body, so I think these are the most beneficial.
LC: That's' great news! Ok, so If you were to start your own academic interest club, what would that look like?
TB: I would start a future physicians club and be able to get to know the different types of medicine available to practice.
LC: If you could go to any College or University on a full scholarship, which would you choose and why?
TB: Ole Miss, Alabama or Notre Dame are my top 3, Ole Miss is first choice because of their tennis and biology programs.
LC: If you could meet anyone in the world past or present, who would it be, why do you want to meet that person and what specifically would you say to or ask them?
TB: President John F Kennedy, I would ask him about how he came to implement the Presidential Fitness Award and how I could modernize that for today's youth.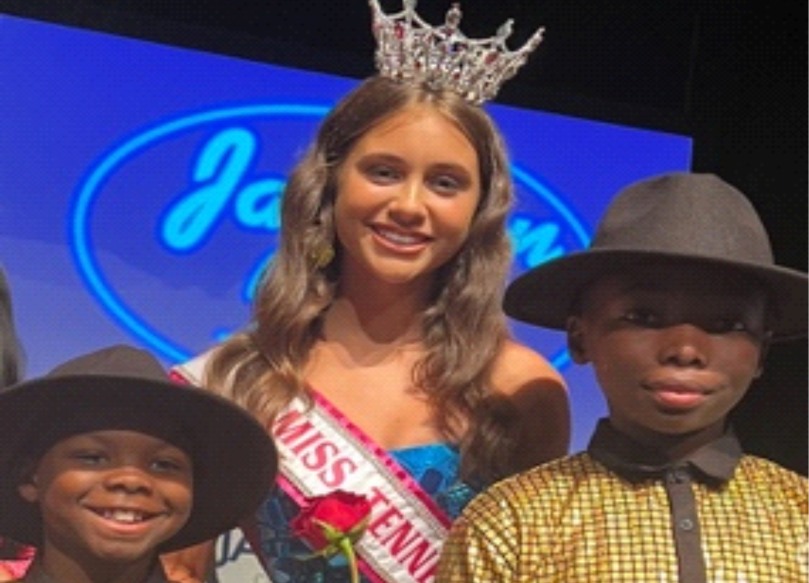 LC: Where do you see yourself in 10 years?
TB: In medical school… I have a lot of education ahead of me.
LC: If you were to start your own business by the end of this year, what would it be and why?
TB: I actually just started an online clothing boutique with my mom and stepsister, It is www.shopshearock.com and I love it because it is fashion forward and appropriate clothing for the 12-29 crowd.
LC: I would love for you to give us some insight on your Mom. You two seem to be quite the dynamic duo.
TB: My mom is awesome. She helps me stay organized, we have fun on road trips and she is my official MUBER (mom uber).I am super lucky to have a mom that is always encouraging me and helping me through life.
LC: Who else makes up your immediate family?
TB: Well, My mom, dad, step-mom, step-dad, brother, step-sister and step-brother.
I am the youngest of 4 kids.
LC: Any pets?
TB: Yes…I have 3 dogs (Sabatini, Spinello and Happy-dog) and a cat (Rosie).
LC: Shandra, which 5 words best describe your daughter?
SB: Awesome, driven, hilarious, fun and she keeps me busy. LOL
LC: You must be so proud of Townsend. What does it take to be the Mom of such a dynamic young lady?
SB: I am super proud of her! I haven't ever really thought about what it takes…. She has always been driven and her own self. We have a very close relationship so I would say being involved with her world and supporting her in her dreams.
LC: What are your hopes for Townsend in the near future and beyond.
SB: I just want her and all of our kids to pursue what makes them happy. Townsend is our youngest, and she is very close to all of her siblings. We have always stressed the importance of family, faith and staying to true to yourself. I hope she continues to be her best self!
LC: Wonderful. Townsend, what do you like most about living in Lakeland?
TB: I just like the small town feel here and love the community activities.
LC: Are you excited about the Lakeland District Project? Which additional retail stores or restaurants would you like to see there?
TB: I haven't really been in town enough to keep up with the excitement, but I need to go to Frost – who doesn't love cupcakes?!?
LC: Shandra, or shall we now call you Shae, Townsend mentioned she started a business with you and her step-sister. Congratulations! Can you give us a bit of insight on that?
SB: Yes. So, Townsend, Kylee and I started an online boutique. The feedback has been great and it's clothing that is trendy and hip, but appropriate. We have only been open for 2 weeks and business has been great
It's been great seeing Townsend be so active in the business at her age and she models for our live sales. Kylee helps with graphics and social media, so we make a fun team 🙂
LC: Fabulous… love the couture for a cause element fueled by a She-EO and her lovely ladies. Will have to feature you all next in our new Spotlight column, so don't give too much away here.
SB: Oh Lawd. Ok! LOL!