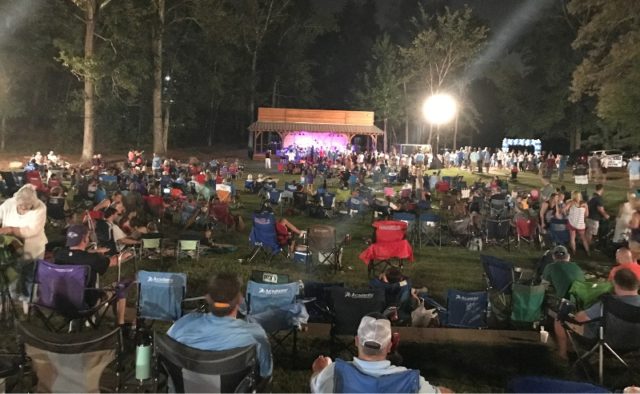 Get ready for a summer of fun as Lakeland's 8th Annual Summer Entertainment Series makes a return to IH Park (4523 Canada Road) at the wonderful LAMP amphitheater. Dates and lineups for the summer events have been unveiled and many residents are looking forward to spending time outdoors with friends and family.
Outdoor movies are back this year by popular demand and will be gracing the screen on the first and last Fridays of summer break. Parents will be happy to know the dates align perfectly with the Lakeland School System calendar.
Outdoor concerts will also return to IH Clubhouse this summer. As the sun sets and the magic unfolds, residents are encouraged to spend an evening outdoors enjoying these free concerts. Concerts will once again showcase a sensational mix of rising stars and beloved favorites.
Below you will find the full summer calander:
Movie Nights
*Movies start at dusk.
Friday, May 19: Minion: Rise of the Gru (PG)
Friday, August 4: The Bad Guys (PG)
Food Trucks: Memphis Dawgs and CW Concessions
LAMP Concerts
*Concerts start at 6:30pm
Saturday, June 24: Formerly Known As
Food Trucks: Memphis Dawgs and MemPops
Saturday, July 22: Amber McCain Band
Food Trucks: Memphis Dawgs and Southern Roasted Coffee (pending another food truck)
Saturday, August 26: Twin Soul
Food Trucks: Memphis Dawgs, Millie's Garden, and Southern Roasted Coffee
Saturday, September 23: Six Feet Thunder
Food Trucks: Memphis Dawgs and MemPops (pending another food truck)