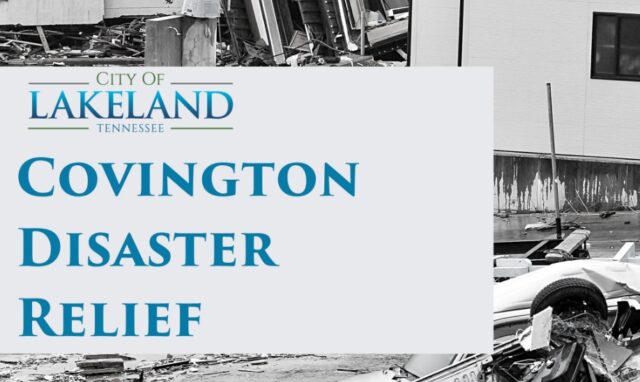 The City of Lakeland is asking residents to provide donations for the recently impacted tornado victims in Covington. According to reports the F-3 tornado that touched down in Covington on Friday, March 31st, damaged more than five hundred buildings and made the city impassable for a time. There was also one fatality and twenty-eight injured in the storm.
Lakeland Mayor Josh Roman told Lakeland Currents as a neighboring city; he wants Lakeland residents to help in a time of need. "We have many residents and several employees from the affected area, so this tragedy hits very close to home," he said. "Lakeland is an amazing place with big hearts. Every donation matters and will help."
More info from the City of Lakeland:
Accepted Donations: Non-perishable food that doesn't need to be cooked (canned food, peanut butter, jelly, bread,) Toiletry Items, Diapers and Wipes, Bottled Water or Drinks, Zip Lock Bags, Storage Containers, and School Supplies
Where: IH Clubhouse, 4527 Canada Road Lakeland, TN 38002
When: Thursday (4/6) from 4pm to 7pm and Friday (4/7) from 12pm to 4pm
The city says that all collections gathered at this time will be delivered directly to Covington on Friday after the donation window closes.