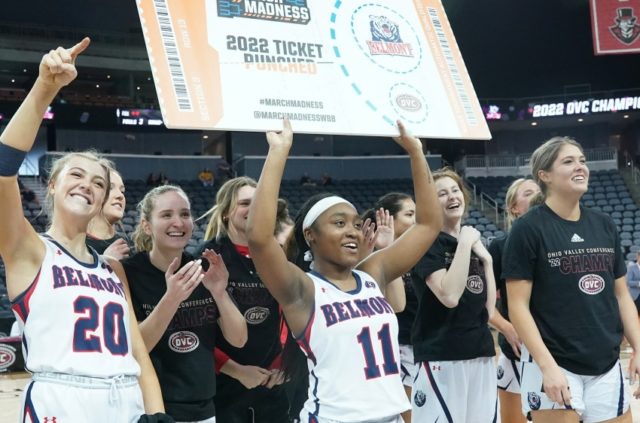 by Matt Wright
Destinee Wells, who calls Lakeland home, has quietly established herself as a star in NCAA basketball. The sophomore point guard, who had a historic freshman season last year with Belmont University, followed that up with another tremendous season for the Bruins. Wells recently led her team to a dominant 51-29 victory over Tennessee Tech in the 2022 Ohio Valley Conference Championship title game. Now the Bruins are preparing for their next big test, a showdown with the University of Oregon in the NCAA Tournament.
Destinee, who played her high school basketball at Houston High School, has always produced points and assist on the court. She was named All-OVC First Team this season as well as OVC Tournament MVP. But she told Lakeland Currents she really wanted to improve her leadership skills this season. "I feel like I have improved in being more vocal on the court. My team needs me to be a leader and use my voice," Wells said. Belmont Head Coach Bart Brooks agreed saying, "Destinee worked really hard in the off season to improve her game, she dedicated herself to the weight room and she has added layers to her already really solid finishing game around the basket. I think more than anything, I see a new level of confidence and leadership ability in Destinee that has not only improved her performance, but it has helped our team become much more efficient and versatile this season."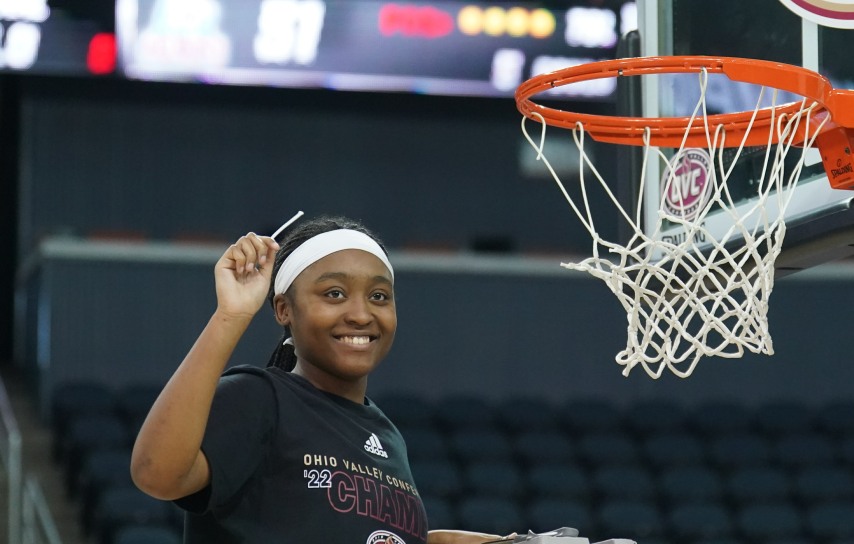 While her vocal and leadership abilities improved this year, so did her basketball game. Wells averaged 21 points per game this year for the Bruins and she says some of that skill comes from backyard basketball here in Lakeland with her father. "I do visit Lakeland often to see my family," she said. Adding, "That's where I work on my game the most in the backyard since we have a small court out there. My dad and I will play out there often and work on my game."
Just how good is Destinee Wells? Extremely good according to Coach Brooks. "I think Destinee's talent and early career success is right on pace with some of the best players I've been blessed to coach at DePaul and Belmont. It's really difficult for players to have as much success this early in their careers, so a lot of that is attributed to Destinee and her talent, but also the great job her family and youth coaches did to help her understand the game at a really high level. She's one of the smartest players I've coached, and I think that separates her from a lot of players with equal talent," he said. Most important though is her character according to her head coach. "She is a huge blessing to our team and program because she's always a great teammate and she achieves everything with humility and grace," he bragged.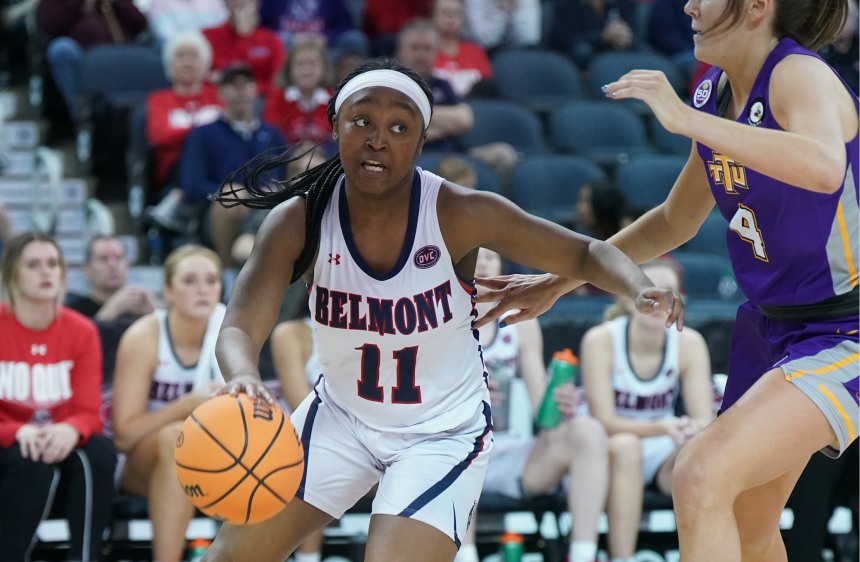 Of course Destinee is focused on the Oregon Ducks for now, but like most college students she thinks about her future goals. "I do want to play professionally after my Belmont career. Either in the WNBA or overseas," she said. Wherever life leads Destinee I know Lakeland will be cheering for her.
Belmont and Oregon play this Saturday, March 19th, at 4:30 (CST) in Knoxville. The game will be broadcast nationally on ESPN2.