Dr. J.D. Frizzell, a Lakeland resident since 2016, recently learned that he is quarterfinalist for the esteemed 2024 Grammy Music Educator Award. Of the thousands of educators nominated, Mr. Frizzell is one of only 212 music teachers named a quarterfinalist from across the country.
The award is presented by the Recording Academy and the GRAMMY Museum, and the Music Educator Award was established to recognize current educators (kindergarten through college, public and private schools) who have made a significant and lasting contribution to the field of music education.
Mr. Frizzell, who serves as the Fine Arts Director at Briarcrest Christian School, has been nominated once before for the award, but this is his first time reaching the quarterfinals. The semifinalist for the award will be announced in September.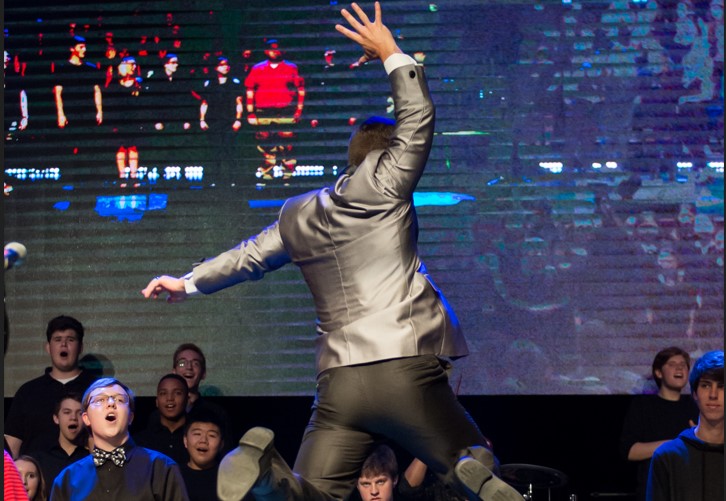 For the past 15 years, J.D. has showcased his passion for the arts serving as president within the A Cappella Education Association, and his Briarcrest group, One Voice, has earned numerous prestigious accolades over the years but a Grammy award would be different according to Dr. Frizzell. "Honestly, it would be a huge deal," he said. "I had to submit videos from students and colleagues of mine, it's a very thorough process."
If you think you have heard his name before, you're not mistaken. Mr. Frizzell also owns Lakeland Health & Fitness on Huff N Puff Road. At Briarcrest, Dr. Frizzell takes on a multitude of responsibilities, including Advanced Women's Choir, Concert Choir, OneVoice, and AP Theory. He also oversees curriculum, budgets, planning, and logistics for K-12 theatre, visual arts, instrumental music, technical production, and vocal music. So how does he also run a health business? Growing up in Atlanta his mother was in the health business, so he understood the ins and outs of the business already, but more importantly he has the people in place to help meet customer demands. "I have a great staff that helps with the daily operations, and that frees me up to work more on growing the business," he said.
The winner will be announced at the Grammy Awards in late January 2024 but in the meantime, Dr. Frizzell will keep inspiring his students with his love for music.