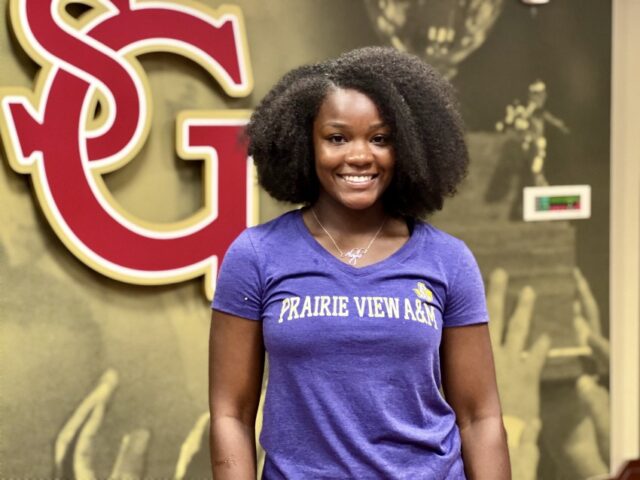 By Matt Wright
A lifelong Lakeland resident was recently named the Girls Tennis Player of the Year by both the Commercial Appeal and the Daily Memphian. Aleyla Wooten, who graduated from St. George's High School in May, was the individual region champion and the individual state champion runner-up this past season for the Gryphon's. But that's not where the honors stop for the rising tennis star as she's signed to play tennis at the Division 1 level at Prairie View A&M in Texas.
Ms. Wooten told Lakeland Currents she attended Donaldson Elementary when parts of Lakeland were still zoned for Arlington schools. However, in Eighth grade, she started to homeschool so she could focus on her tennis. That time let her play in more tennis tournaments and spend more time working on her craft. "Homeschooling allowed me to train for a couple of years at Brookhaven Tennis Academy in Dallas which really helped me," Ms. Wooten said. Her journey lead her back to a local school for her senior year though to play for Coach Mark Bran at St. George's Independent School in Collierville.
"Aleyla came to St. George's for her senior year not knowing any of her teammates," explained Coach Bran. "Within days of starting practice, she became the leader of the team and was voted team captain," he said. "She arrived at every match ready to compete and elevated her teammates' the level of play."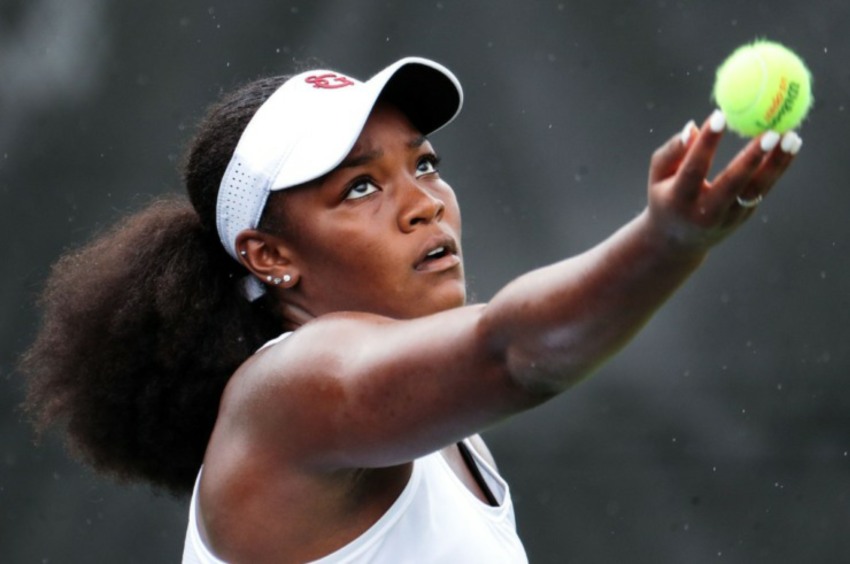 A former gymnastics and track athlete Ms. Wooten comes from an athletic family. She has an older brother that attended CBHS and he plays college football at Mercer University. But she said tennis was not an activity she really considered when she was younger but her father pushed her to pursue the sport. And like most great athletes, she ended up dedicating a tremendous amount of time to become a dominant player. "I just fell in love with tennis along the way," she said. And that love has certainly paid off as she's already at her new home in Prairie View, Texas where Prairie View A&M is located. "I came down here on July 10th to start summer classes and to start training. Tennis is an all-year sport so I need to be ready," she said.
Aleyla has lofty goals for her college career but true to her team-first attitude, those goals revolve around her teammates. "I want to help my team when the SWAC Conference. Last year the team came in second place, but I want to help them win so we can go to the NCAA tournament," she said.
With the number of athletes in Lakeland I asked if she has advice for Lakeland athletes looking to pursue their sport and reach the collegiate level. "Tune out all the extra noise and just listen to your coaches and your parents." Adding, "they're the ones that want to see you succeed the most."
Aleyla Wooten and Prairie View A&M will begin their fall tennis season in September.