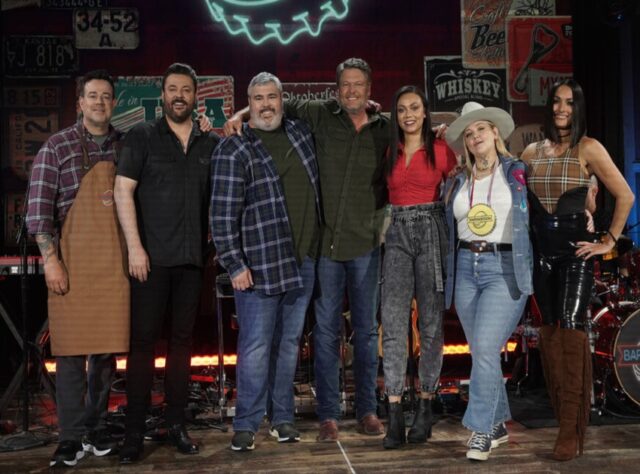 By Matt Wright
"It all started because my wife enjoys going to safari parks."  That's not the answer I expected to hear when I asked Matt Gatewood, a 20-year resident of Lakeland, how he ended up on a gameshow with celebrities Blake Shelton, Carson Daly, and WWE Hall of Famer, Nikki Bella. The USA Network show, called "Barmageddon", is filmed at Blake Shelton's bar in Nashville. Mr. Shelton brings in his celebrity friends to compete in crazy bar games alongside people that have had a viral video on the internet. That's where Mr. Gatewood comes into the picture. "When we went to a safari park down in Como, MS, I was filming when a lama I was trying to feed spit on me," he said. "That video went viral on my TikTok (@mattgatewood) and I ended up licensing it to America's Funniest Home Videos."
That video led a company called Viral Hog to Mr. Gatewood and they reached out to ask if he would be interested in filming a game show. They couldn't provide details at that time other than it would be filmed in Nashville. With Lakeland being so close to Nashville he immediately said yes to the offer. In May of 2022, Mr. Gatewood and his wife Joan were put up in a hotel on Broadway in Nashville for two nights and prepared to film the episode of Barmageddon.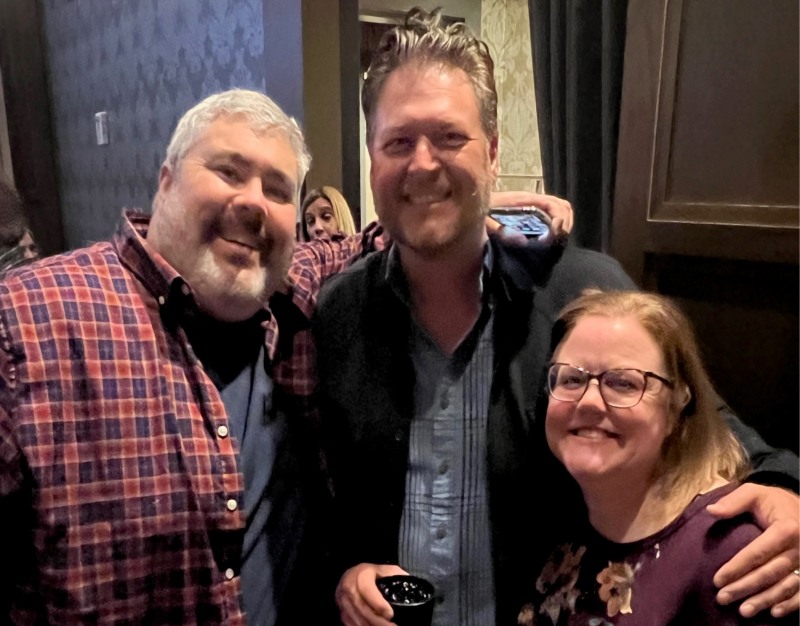 For Mr. Gatewood's episode, which is episode 8 and aired on January 23, 2023, he was paired with country music celebrities Elle King and Chris Young to compete in the bar games. Games like "Air Cannon Cornhole" where the contestants shoot bean bags out of an air cannon at 30mph on the roof of the bar.
Mr. Gatewood said the experience was great and he was pleasantly surprised how nice the celebrities acted towards the contestants. "They were really engaged with us," he said. "Everyone was super nice. Blake Shelton is exactly what you see on TV. Sort of a goofball, but very nice." Mr. Gatewood also said the celebrities were really involved in family and even interested to learn about his family. "Carson Daily was more reserved, but would Facetime his kids a lot from the set just to stay in touch, even though they were just down the street in a hotel," he said. And Nikki Bella was interested in learning about Matt and Joan's family, including their two boys Trent and Jack. "She was very sincere. She would even ask to see pictures of the boys," he said.
"It was a great experience," Mr. Gatewood said. So much so he's been on another TV show recently. "Yes, I was just on an episode of the NBC show Young Rock," he said. Mr. Gatewood said parts of the show are filmed in Memphis and growing up a wrestling fan he told his wife he was going to figure out how to get on the show. He kept his promise and filmed alongside Dwayne Johnson for a recent episode.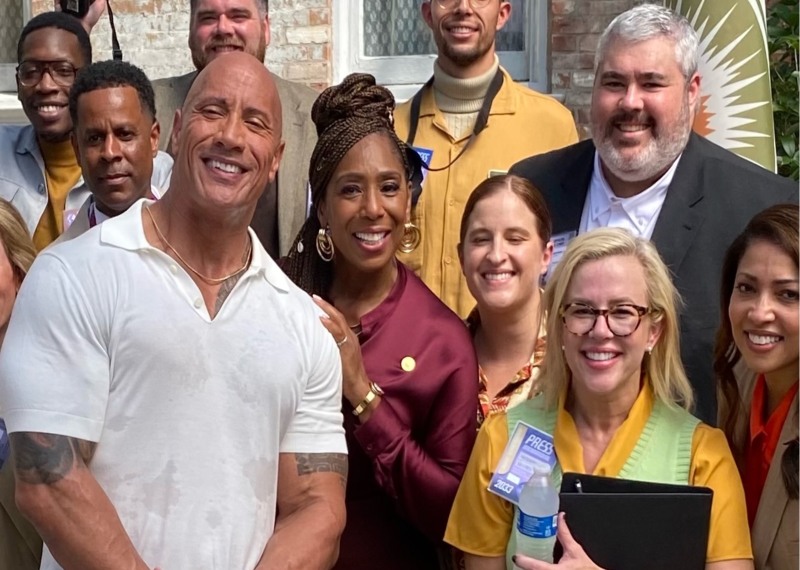 I wanted to know with this amount of screen time does Matt have more plans for the small screen? "I imagine I would be a terrible actor," he said. "But I would love another opportunity to do a game show or even a reality show. In fact, my BBQ team has come very close to appearing on several shows for Travel Channel, Food Network, etc. I think that would be really fun to do for sure."  Until then, reruns and memories will have to do for Matt Gatewood.