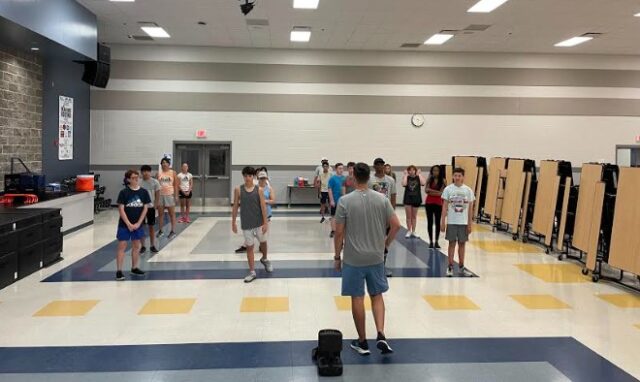 By Micaiah Radcliffe, High School Band Director
The Lakeland band has spent the last week and a half starting their marching band and color guard. They have worked every day from 8-5 learning all the new skills they need in order to put on a competitive marching band production. From marching fundamentals, new musical concepts, and dance and flag-work for the guard, they've pushed themselves past their comfort zone, in order to learn something completely new.
Under the direction of the new High School director Micaiah Radcliffe, Middle School Director Brent Hopper, and the new Color Guard Director Rebecca Hanna, the group will perform at the freshmen football games, as well as compete at local contests and the Tennessee Division I state championship.
Everyone is invited to attend the marching band performing their band camp preview show on Friday, July 22nd at 7pm at the Lakeland Prep football stadium.  This performance is to show everything the students have learned over two weeks and give a preview of the 2022 program: Pathways.