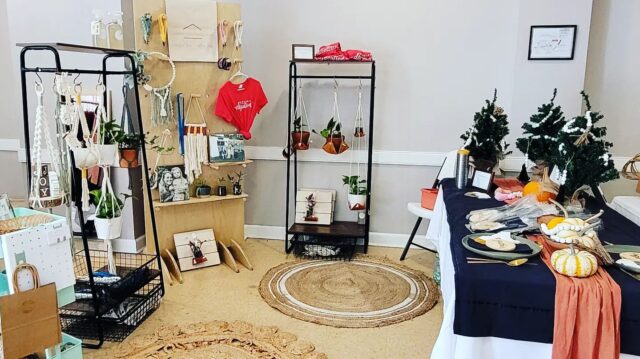 Mark your calendars now for some local holiday shopping at the Lakeland Holiday Market!  November 13th from 2:00-6:00 you will want to be at the IH Clubhouse, located at 4523 Canada Rd. for this fun annual event.  Monies raised from this year's event are earmarked for the Angel Tree.
Last year this event was a huge success with an IH Clubhouse full of vendors, mostly Lakeland based, and this year looks to be no different.  There will be a wide range of merchandise on sale from baked goods to necklaces, sweaters, ornaments, tumblers, mugs, cosmetic products, children's clothing, Lakeland Lions spirit wear and so much more. Meanwhile you have an opportunity to support small and local businesses.
This is a great opportunity to raise money for a great cause while also checking off some items on the Christmas wish list, so if you haven't been before, please allow yourself time to enjoy, browse and visit.  One of the most notable gifts to purchase are the Lions mugs and ornaments which are collectibles for many residents around the holidays, and they are in limited supply.
Not only can you shop, but you can also join in as a vendor.  If you would like to participate as a vendor, there are limited spots available.  Please contact Kembree Darakshani to secure a spot.  Don't miss out…the Market is free and open to the community!