At last evening's Board of Commissioners meeting, it was announced a new Finance Director has been hired to oversee the city's finances. The role of Finance Director was previously held by Michael Walker who has since been promoted to City Manager.
The new Director, Carlin Stuart, is a CPA and holds an MBA from the University of Memphis. Mr. Stuart most recently served in the Shelby County Trustees Office. According to City Manager Michael Walker he comes with the endorsement of former Shelby County Trustee David Lenoir, a well-respected former official. "We selected Carlin because of his extensive governmental finance experience and qualifications as a Certified Public Accountant, with well over 20 years of experience in finance and accounting," Mr. Walker said.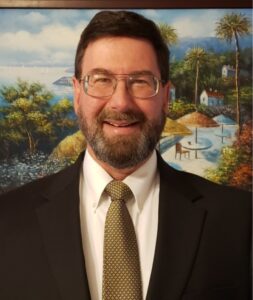 Mr. Stuart impressed city hall staff with his extensive experience, especially since he has managed Tax Increment Financing (TIF) arrangements through the Trustee's office. TIF's have played a key role in Lakeland development with both Lakeland Town Square and The Lake District using those vehicles to help with development cost.
"I'm excited to have Carlin on board to continue the charge for excellence in financial management and reporting for the city," Mr. Walker told Lakeland Currents. "We know he has a wealth of knowledge we can benefit from going forward."