by Matt Wright
As Isaac Newton once famously said, "for every action there is an equal and opposite reaction."  That law played out Thursday evening on the campus of Lakeland Prep when the Lady Lions hosted the Gibson County Lady Pioneers in sub-state volleyball action, eventually losing 15-10 in the tie break fifth set.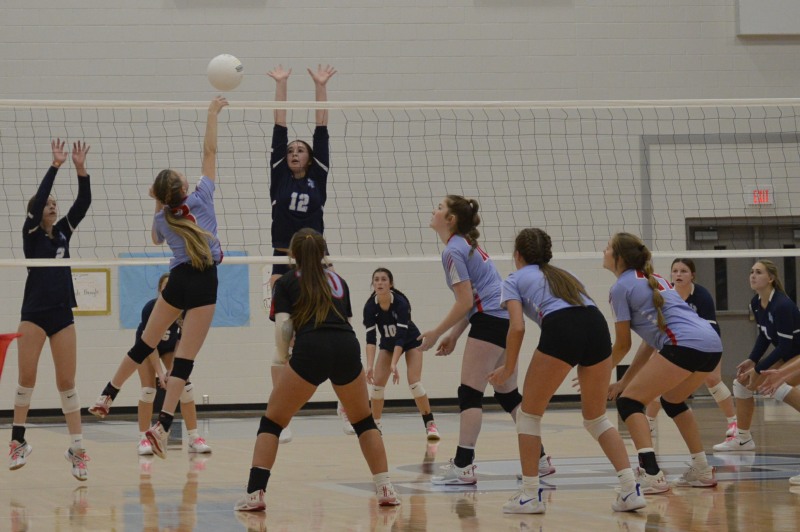 Lakeland, led by Head Coach Avrey Donels, only had freshman players since it is the first year of the high school. But that didn't stop an improbable run this fall for Prep playing at the Division 1, Class A level. The Lady Lions, most of whom are competitive volleyball players in the off season, entered the game with an undefeated record of 18-0. On the other hand, the Lady Pioneers, who have never advanced this far in school history, were also feeling like the team to beat under first year coach Todd Shepard. Being at home though, the momentum was clearly in Lakeland's favor to start the game. The first set played out just like the Lions hoped with a 25-17 first set victory behind energetic play from Maddie Doan.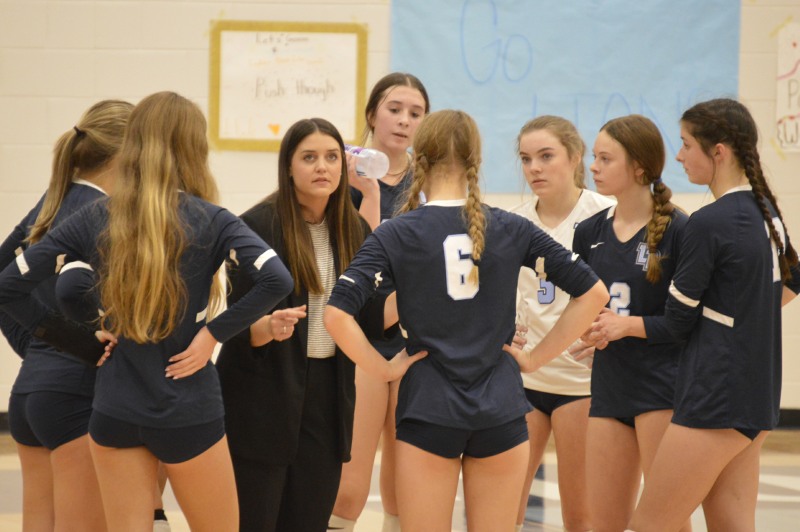 The Lakeland crowd could start to feel a possible birth in the State Championship tournament next week when the home crowd started to chant, "Let's Go Lions! Let's Go Lions! Let's Go Lions." But that action indeed had an equal and opposite reaction when Gibson County, behind the tenacious play of Sania Reaves, who is also a freshman, roared back and took a second set victory 25-22. The Pioneer fans who made the 90 minute drive from Gibson County responded with their own chant of, "Let's Go GC! Let's Go GC! Let's Go GC!"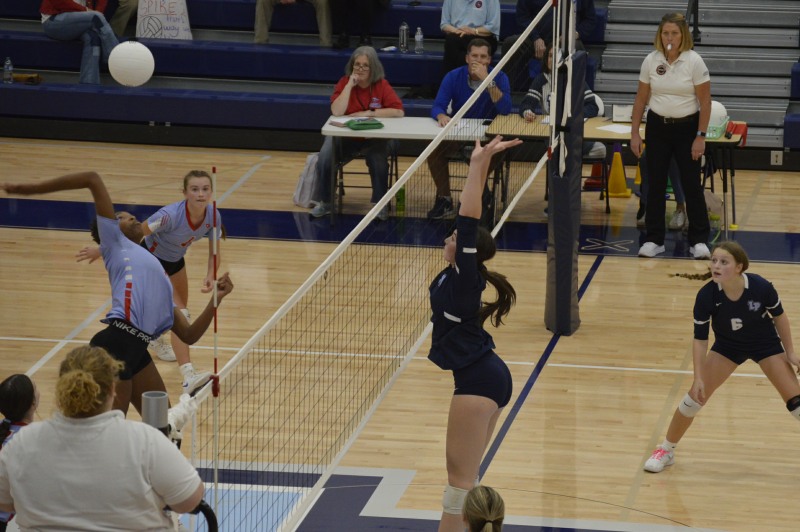 Sets three and four played out the exact same way as sets one and two. Tess Terpstra was a key player for the Lions in the third set, leading the Lions to a 25-22 victory. But once again, Lady Pioneer Sania Reaves helped Gibson County avoid defeat with very strong net play leading the visiting Pioneers to victory in the fourth set 25-16.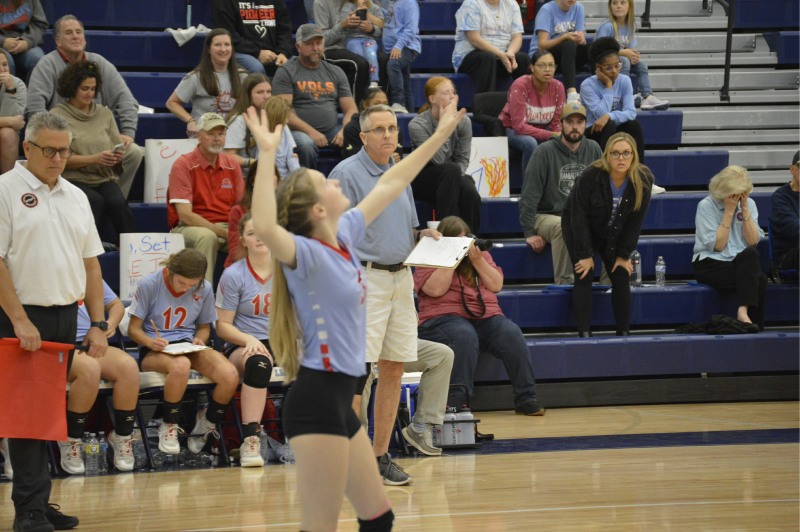 After nearly 2 hours of play, the school who would advance to the state tournament came down to a tiebreak, fifth set. Tension filled the air as the girls came out of their huddles with final instructions from their coaches. While Lakeland started out scoring the first point in the tiebreak set, the momentum slipped away, and Gibson County cruised to a final set victory of 15-10 propelling them to the State Tournament next week.
After the game, Coach Donels said she was proud of her team and while it wasn't the outcome they hoped for, she knows she has a great team to build on for next season. "Ella Burd was a great leader for us all year," Coach Donels said. "And Madelynn Chauffe stepped into a brand new role as a setter and she really excelled at that for us," she said. "We're only going to get better."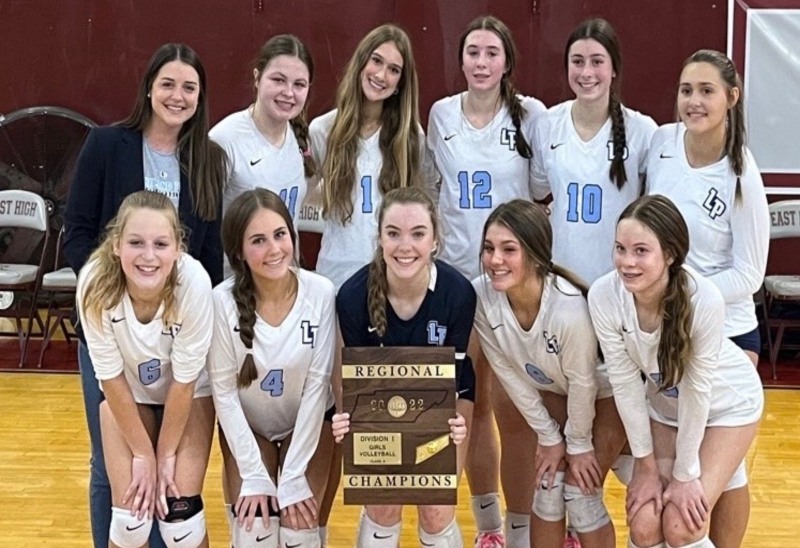 Mary Stevens, whose daughter Abby plays for the Lions, agreed the future is bright for Lakeland volleyball. "I thought all the girls really contributed this year and they will all be back next year," she said. "I think the future for Lady Lions volleyball is pretty bright."