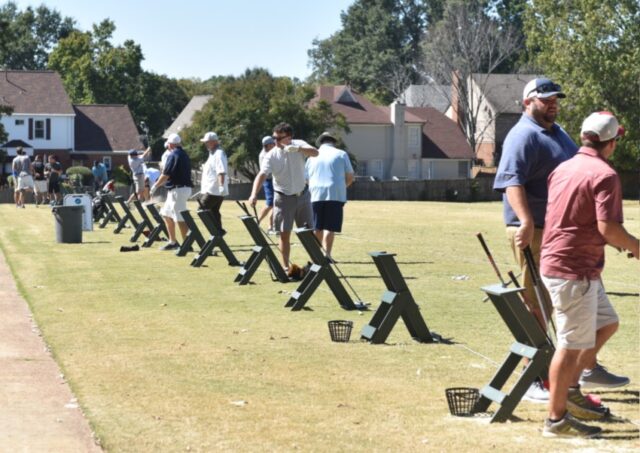 by Wesley Wright
All of the positive hallmarks you could possibly assign to Tuesdays event may apply because it was really a great event that one could not ask for much more. Previous years the tournament has experienced rain or cold and the usual September Mid-South heat but this time it was nearly a perfect day of moderate temperatures with a gentle breeze. The tournament was sold out – over 16 businesses were represented on 20 teams. Business sponsorships were at another record level this year with over 30 supporting this event.
Delicious food was donated by Marco's Pizza, Nothing Bundt Cakes, Pink Flamingo Catering, Howard's Donuts, Outback Steakhouse, Mojo Cafe, and Sprouts. According to Britney Buchanan, executive director of the Lakeland Chamber, after bills are paid and money is collected it appears they will be able to support all of the groups represented by volunteers including LPS Baseball, LPS Track and Field, LPS Soccer, LPS Theatre and LPS PTO!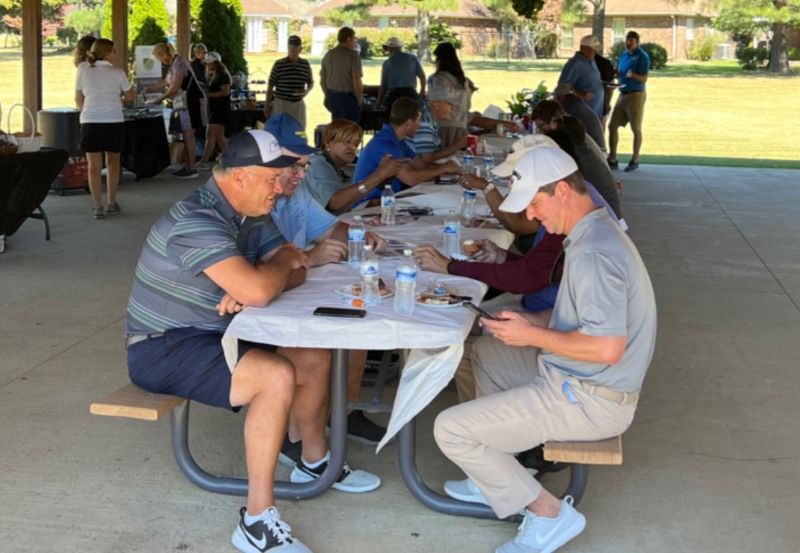 The Chamber is excited to help these newer programs to the LSS system while LES continues to thrive with their fundraising efforts. Brittney Buchanan said, "this wouldn't be possible without the support from our gracious Chamber members, the MANY volunteers, and of course the golfers." Lakeland Chamber president Will Ashworth welcomed participants and Lakeland Schools Superintendent Ted Horrell spoke on how about every Lakeland organization was represented at the event in some shape or fashion. In the end, the most common theme of the day was probably about the beautiful weather and how it was conducive for great golfing.
Tournament Winners:
Team Rock & Roll Sushi came in first while Wells Building Supply came in second. Both teams donated their winnings back to the event!
To see all the pictures from the tournament go to: https://www.icloud.com/sharedalbum/#B12GI9HKK8r6RT9