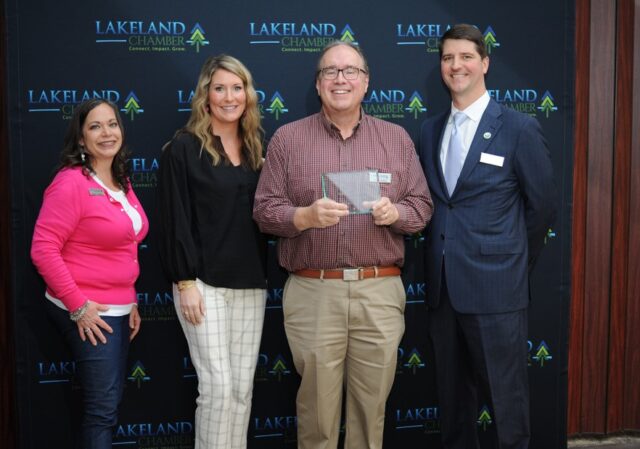 The annual awards luncheon was held last Wednesday at the Lakeland Golf Club. Guests were welcomed with the melodious sounds of the LPS String Quartet for the first thirty minutes before the program began. After an introduction they performed one more piece with full attention of the attendees. The awards ceremony began with the presenting of a check to Lakeland School Boosters in the amount of $14,000 from the Lakeland Chamber's 2022 golf tournament proceeds.
The award ceremony followed with the following winners receiving recognition: 2022 Outstanding Community Partner – Sherita Goodman with MLGW, 2022 Outstanding Business Partner – Renaissance Group, 2022 New, Business of the Year – CycleBar, 2022 Business of the Year – Tim Hogan's Carpet & Floors. Maybe the most anticipated award each year is Person of the Year and perhaps the most deserving of the for 2022 was Kevin Bailey with Fireworks City. His leadership to see the Lion statues become a reality from the very beginning to the end was his most noticeable contribution.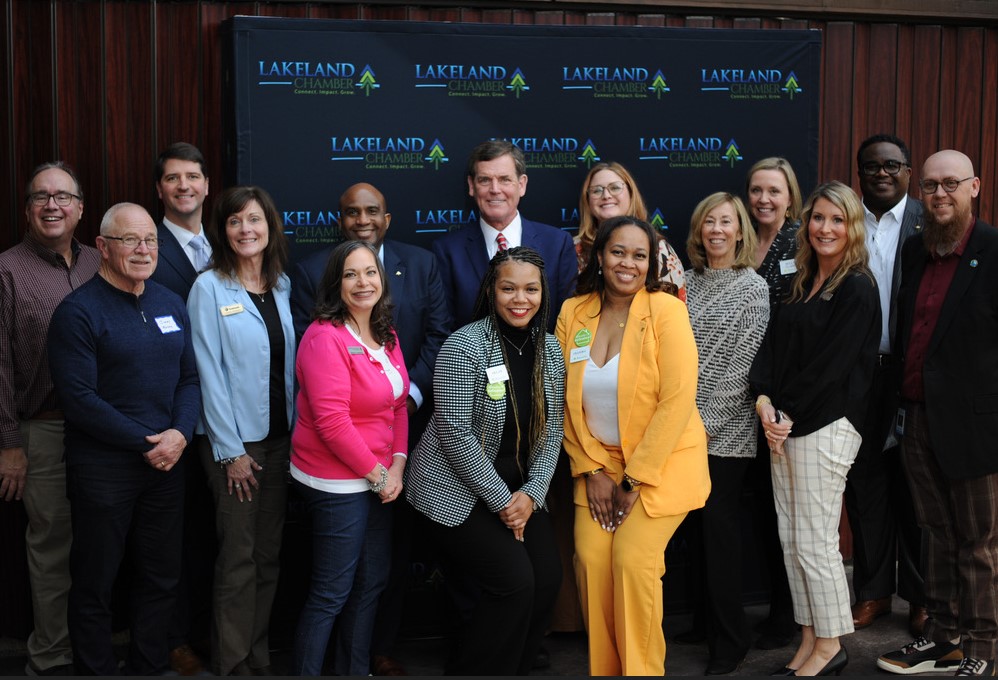 Nearly seventy-five were in attendance were entertained by Joe Birch with WMC Action News 5 who was the guest speaker for the event. He entertained the audience with stories of his inactions with well-known Memphians and some of their connections with Lakeland. Pink Flamingo Catering provided lunch and Nothing Bundt Cakes donated the dessert.
To See All Of The Award Winners Please Click Here