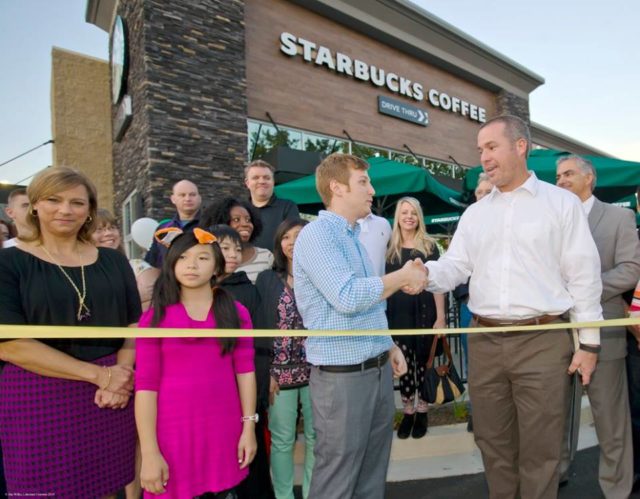 Lakeland Chamber and City officials helped the new Lakeland Starbucks with grand opening ceremonies Oct. 28.
It is located in the Country Bridge Shopping Center at U.S. Highway 64 and Fletcher Trace Parkway.
Cold brew tasting was explained to customers by Seaver Inocencio. The process for sampling the coffee blend, he said, is to smell, slurp, describe the slurp and then taste the beverage in the mouth. Chocolates were served with the samples and raffle prizes of coffee and mugs were awarded to visitors.
Representing the City were Commissioner Michele Dial, Mayor Wyatt Bunker and Tom Skehan, city planning director; Chamber: Ginny Dunn, Wil Ashworth, Yolanda Watkins, Barbara Taylor and Alison Ely; Mo Denbow from the Economic Development Commission; and Nick Harrian and Courtney Johnson from Starbucks.
… photos by Jim Willis