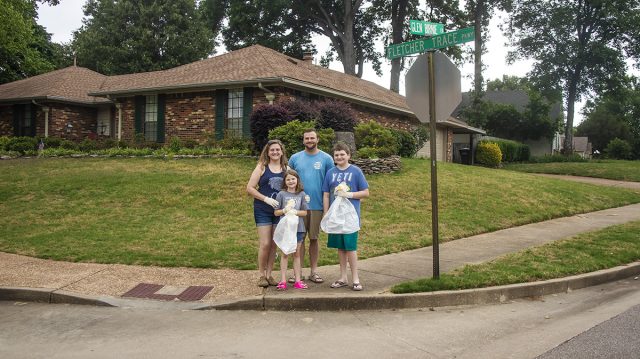 You will undoubtedly notice trash along Lakeland's most frequented thoroughfares. As more cars pass through Lakeland the problem seems to get worse. Studies have shown that litter is linked to crime (called the Broken Window Theory) but sadly the problem with litter is often homegrown. According to Tennessee's Stop Litter website, 48% of polled Tennesseans say they have knowingly thrown trash on the street and 1 in 5 do this on a regular basis. The Tennessee Litter Law is designed to help reduce some of that trash. Smaller amounts of litter will be punished by a $50 fine, while larger fines are reserved for larger amounts.
Lakeland has an Adopt-A-Street Program to assist in cleaning up roadside litter in the city. Per the city website – Volunteers will be asked to conduct cleanups alongside roadways at least four times a year, specifically once during each season. After one cleanup by the volunteers, the city will install a sign with the volunteer's name proudly displayed along that corridor. All roadside litter will be disposed of by the City of Lakeland. The City of Lakeland will provide all materials and safety gear necessary for the cleanup program. Staff at city hall assist by having all the necessary items ready when we schedule a cleanup. The collected trash is brought to city hall to be weighed & counted. Recommended roadway cleanup projects will be about one-half mile in length. Both sides of the roadway must be cleaned up.
The City of Lakeland currently has plenty of Adopt-A-Street openings. To learn more please click here.