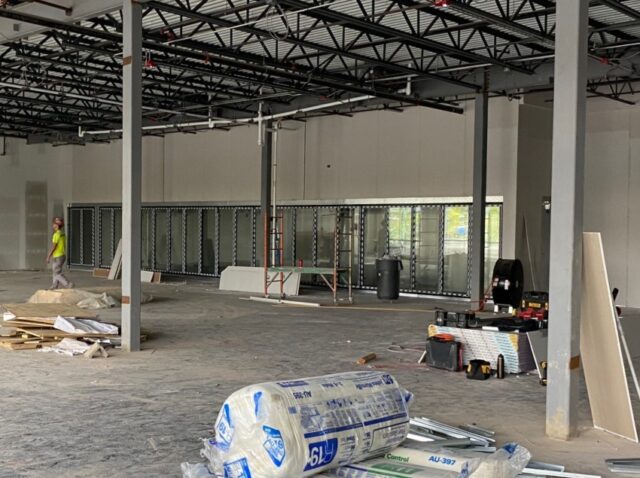 While there's still some construction left, Lake District Wine and Liquor anticipates opening by the middle of September. That according to Brian Adams, the general manager for the store. Lake District Wine and Liquor is owned by the same brothers that operate Germantown Wine and Liquor.
Their new location at The Lake District, which is over 9,400 square feet, will have one of the largest walk-in coolers in the Memphis metro area. According to Mr. Adams the cooler will house an exceptionally large collection of beers, both domestic and imported. "We will have a great beer selection but of course we will also have a large selection of wines, spirits, seltzers and mixers," he said. "One stop shopping is what we are looking to provide."
Mr. Adams was excited to talk about their wine collection which will be incredibly unique. They've even had some discussions with Italian restaurant Villa Castroti, who's also under construction at The Lake District, about possible wine pairings in the future. "We're excited about those types of possibilities," he said.
While construction continues and vendors prepare to stock the shelves at Lake District Wine and Liquor Mr. Adams said they are currently looking to hire good people. He said both part-time and full-time positions are available. "If you have experience in this industry that's a plus, but it's not necessary. We're just looking for good, honest people," he said.
If you're interested in learning about job possibilities at Lake District Wine and Liquor, you can call (901) 493-2778 for more information.