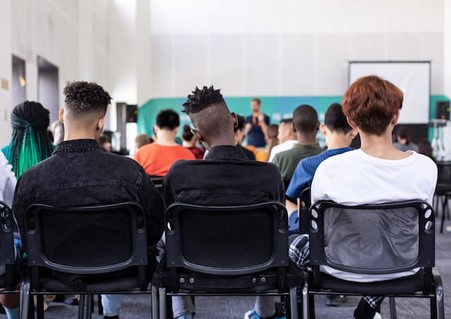 Julio Avael III has more than 20 years of experience in healthcare education, crisis management and adolescent mental health. In 2016, Mr. Avael discovered his passion for supporting troubled teens and adolescents, which lead to his full-time career in providing mental health services for those in need. In the following article, Julio Avael discusses how schools are currently addressing the mental health needs of students, red-flag awareness, the impact of COVID-19, and the changes the pandemic brought to mental health.
The approach to public education is under consistent fluctuation. In order to effectively address the needs of the student, as well as allow them the optimum environment for them to learn, they must be open to modification based on public needs explains Julio Avael III.
Those who have been involved in the school system in recent years, as a student, educator, or even a parent, may have made note of the obvious shift in the approach to mental health. Though there has always been a guidance counselor of some sort present on all institutional grounds, the overall stigma regarding mental health has changed palpably.
Julio Avael says that this neoteric direction is likely the consequence of the state of the world: the rise of school shootings, concerning psychological trends during the pandemic, etc. But what is this new approach? Is it enough to prove effective in the happiness of our students, and to keep them safe from potential dangers?
School Shootings and the Link with Student Mental health
The question of mental health is most always called into the hot seat in the wake of public tragedy, especially when those involved are school-aged children. The most frequent, and undoubtedly the most hot-button, inquiry is that of the relationship between mental health and school shootings: is it causational or correlational?
In the wake of the Robb Elementary School Shooting, the call for mental health accessibility for students aged K-12 is louder than ever says Julio Avael III.
Social-Emotional Learning
A consequence of this need for integrating mental health addressing in our schools is the implementation of social-emotional learning- which allows faculty and staff to teach emotional management in classrooms as if it was part of the curriculum, though it isn't something that would end up in the grade book.
Julio Avael says that students would be taught how to properly address their feelings and emotions before they manifest into outbursts or behaviors that would hurt/harm themselves and other students or affect their ability to learn.
There's been a noted reduction in aggression in schools implementing this approach to mental health, as well as a decline in suspensions and suicidal ideations.
Red-Flags in Mental Health
As for telltale signs that educators need to keep an eye out for in the classroom, there's a hefty list. However, Julio Avael III says that behavioral aggressions may display themselves in a variety of ways, so faculty and staff are often told to feel with their heart.
Common red flags in students (regardless of age) include:
Behavior interfering with the classroom environment
Low frustration tolerance (quick to "snap")
Change in behavior (an outgoing student going silent, a usually quiet student acting out)
A distinct lack of empathy with peers or authority
Overly nervous or cautious in day-to-day activities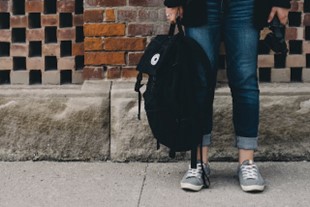 Student Mental Health in The Wake Of COVID-19
Julio Avael III explains that the entire world felt the effects of the pandemic, and it is argued that students felt the brunt of the effects- especially with it having a detrimental impact on their school routines.
With students being forced into remote or hybrid learning, studies were conducted on what kind of consequence these new conditions would have on their mental health. The results were staggering.
In a study of institutions located in 11 different countries, 1 in 4 students claimed mental "distress" (anxiety and depression), in some places, the ratio was even more. There was also a 27%-40% decline in child protection referrals, showing that school was an escape for those with dangerous home lives explains Julio Avael III.
How Schools are Addressing the Facts
Julio Avael III says that institutions of all grade-levels, including universities and colleges, are taking the initiative and placing the spotlight on the importance of mental health in the academic environment.
Some schools are taking the time to do a daily mental-health check-in for their students. Allowing this moment of introspection breaks down the stigma surrounding emotional transparency and builds a relationship between student and teacher where sharing concerning emotions becomes second nature.
Special accommodations are also being made, where students don't need to feel pressed or pressured by deadlines. Schools are acknowledging that people learn at different rates, and how well they perform on a time limit doesn't display their ability as scholars.
Julio Avael says that colleges are making strides in making counseling and therapy accessible to all. This means having a diverse team of counselors that are trained in addressing the needs of a background of students, including PoC students, immigrants, disabled students, and more. This baseline allows all students to get the quality of mental healthcare they deserve.
The Impact of These Changes
According to a recent report by the U.S. Surgeon General, states have reported a reduction in mental health issues since schools have gone back to in-person sessions. This is a major change from declarations made in 2020, where schools noted a distinct feeling of anxiety among students as schools were wading the waters back into normality.
As for long-term effects, and whether or not these changes will help prevent tragedies, it's far too soon to tell, and the world is in constant anticipation that academic institutions become a place where children grow as both learners, and people.