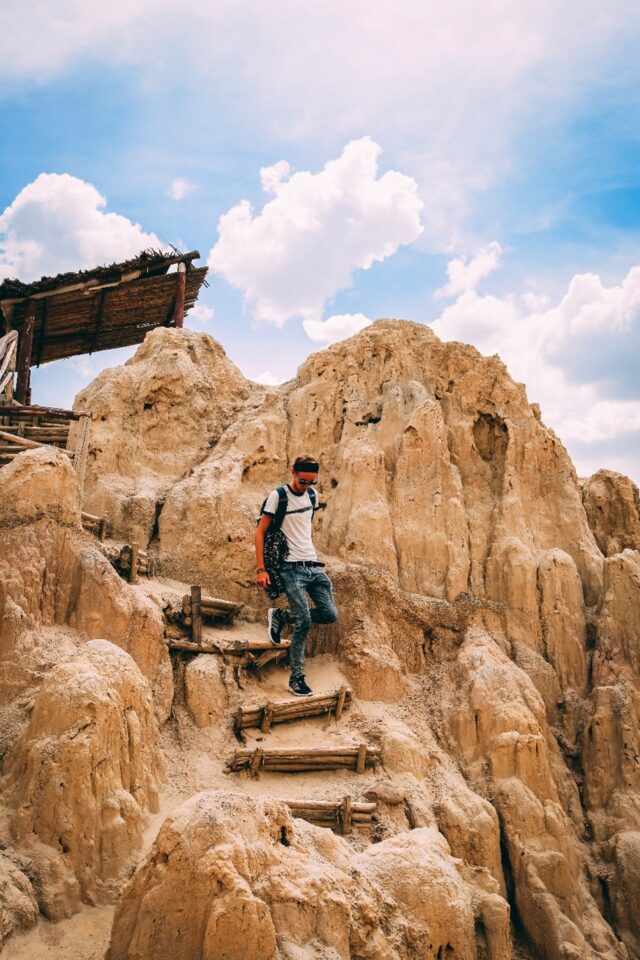 Jack Gonyea of Indiana University is a contributor for the travel industry and enjoys covering destinations that aren't always on people's bucket list – but maybe should be. In the article below, Jack Gonyea entices travelers to check out these top 5 cities to visit in Bolivia this year.
From haunting salt flats to colossal Andean peaks, from elegant Spanish colonial architecture to vibrant streets that seem to end in the clouds—Bolivia is a dizzying blend of new and old, lush, and desolate, chaotic and serene says Jack Gonyea.
Even a lightning-fast Bolivian escape can offer a surprisingly satisfying visual and cultural spread—provided these five cities end up on the menu.
1. La Paz
Jack Gonyea of Indiana University says that La Paz might be the one Bolivian city most tourists can name—but that's not its claim to fame.
Much more impressive are the surrounding mountains—more than 1200 named mountains. Illimani dominates the landscape, with Ancohuma, Cumbre Salto del Fraile, and Jachacunocollo rounding out the breath-taking backdrop to the ancient city.
La Paz is breath-taking in another way, too: it is the highest altitude capital city in the world at an impressive 12,693 feet above sea level.
The highlights:
The Teleferico cable car that connects La Paz and El Alto.
El Mercado de las Brujas—the Witches' Market—is a tourist favorite in Cerro Cumbre. Run by local Yatiri, enthusiastic and adventurous shoppers can snag a good deal on potions, talismans, lucky powders, and dried frogs.
Best for:
Jack Gonyea says that hiking the surrounding mountains, cheap and cheerful eats, and visiting the political and governmental center of Bolivia.
2. Uyuni
Technically this one is not a city, it's a small town which is just an eight-hour bus trip from La Paz. Visitors to Bolivia will want to spend a night adjusting to the altitude and enjoying local hospitality before experiencing the otherworldly wonder of the Uyuni Salt Flats.
Easily a top 20 attraction worldwide, the seemingly infinite, dazzling white salt flats are a three-day excursion in themselves. A trip at the end of the rainy season (April and May) brings the most mileage says Jack Gonyea.
The highlights:
The Uyuni Salt Flats, with their geysers, lakes, and endlessly white landscapes says Jack Gonyea.
Best for:
Anyone who loves a memorable view and a stunning photo op.
3. Sucre
The Historic City of Sucre is a UNESCO World Heritage Site that was founded by the Spanish in 1538. Sucre is home to a rich traditional history and architectural gems like the San Francisco and Santo Domingo churches.
For true history buffs, there's no stop as significant to Bolivian history as the Casa de la Libertad. This 17th century building is the country's most significant historical monument, as the location of the signing of the Bolivian Declaration of Independence.
The highlights:
Parque Urbano and the nightly musical fountain show
Bio Centro Güembé Eco Park is 25 hectares of nature reserve, housing 15 swimming pools, an aviary, a tortoise house, and the largest butterfly park in the world.
Espejillos Waterfalls. The return 4WD trip might be rocky, but the breath-taking falls of Espejillos are worth the adventure.
Fun fact:
Sucre was named Ciudad de la Plata de la Nueva Toledo—Silver Town of New Toledo—when it was founded by the Spanish. It was renamed after Antonio Jose de Sucre in 1839, when it became the first capital of Bolivia explains Jack Gonyea of Indiana University.
Best for:
History buffs and fans of beautiful architecture.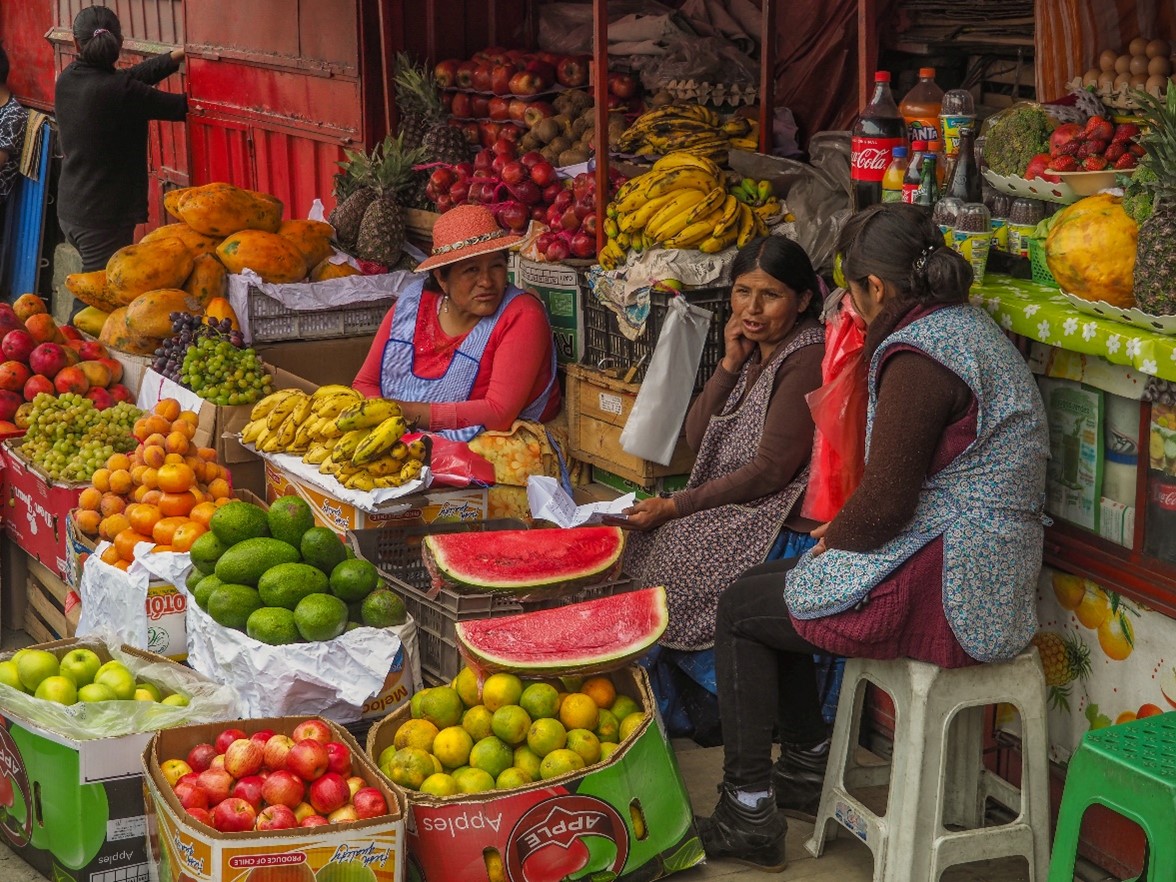 4. Santa Cruz de la Sierra

Bolivia's most populated city sits on the edge of a bold new era. A diverse—and often frenzied—city, here's where adventure seekers gather to enjoy the metropolitan world of restaurants, bars, apartments, and shopping.
Jack Gonyea explains the climate is a big draw, too – Santa Cruz sits at a lower altitude and enjoys balmy, tropical warmth. It's easy to get lost in the hustle and bustle of this wealthy city, especially whilst navigating taxis and horse-drawn carts on the narrow streets.
The highlights:
The Pirai River
The sloths—a walk around the outskirts of Santa Cruz quickly reveals the world's largest population of these gentle slow-pokes
Sipping a traditional chicha while strolling the narrow streets of the city
Best for:
Families, backpackers, and solo travelers will all appreciate the change of pace in Santa Cruz.
5. La Cochabamba

Cochabamba lives up to its moniker: the city of eternal spring.
Warm and friendly, it serves as a convenient stopping point between La Paz and Sucre. The perfect pit stop in more ways than one, this garden city is a cultural dream, rich in art, architecture, and music.
If Bolivia's staggering high-altitude highlights prove too much, Cochabamba's elevation will be a relief, too—it sits at 8,412 feet to La Paz's 11,942 says Jack Gonyea.
The highlights:
Cristo de la Concordia. Taller than Rio de Janeiro's famed Christ the Redeemer monument (thanks to his hairstyle) and equal in height to Poland's Christ the King, this staggering monument is a popular pilgrimage for international visitors.
A spin on the Teleferico goes hand in hand with getting to Cristo de la Concordia.
Felix Capriles Stadium. A supreme reward for tourists who time their trip right, Cochabamba has two first division football teams that play here.
Best for:
Breaking up a trip from bustling La Paz to historic Sucre.