Yehuda Netanel announced he closed today (8.2.18) on the 125 acres to build The Lake District (TLD) at I-40 and Canada Road in Lakeland.
"We now own the entire Lake District site," said Mr. Netanel, founder and owner of Gilad Development Inc., developing the 160-acre lifestyle community.  "And we closed with cash," he added.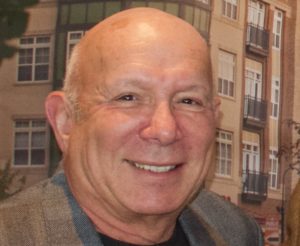 "We're thrilled that The Lake District has officially taken 100 percent ownership of the land," said Mr. Netanel. "The exciting news is a catalyst for future investments and partnerships with local businesses and strengthens our ability to bring our one-of-a-kind vision to life for our neighbors. There is no better time for retailers and restaurants to join us. I cannot express enough gratitude for the talented professionals and community leaders that made The Lake District possible."
Mr. Netanel has been clearing the 35-acres which housed the former Factory Outlet Mall, but was waiting to begin work on the remainder of the land previously owned by Belz Enterprises of Memphis.
"The Lake District is quickly becoming the heart of the city, it's an honor to be a part of it all," said Ron Belz, CEO of Belz Enterprises. "We join the Lakeland community in welcoming what we know will be an iconic Memphis landmark and a great source of pride for everyone. This is just the beginning!" He continued, "From the moment Yehuda shared his vision of The Lake District with us, we knew that this was going to be a trendsetting addition to Lakeland and the entire mid-south. We were happy to work with them over the last couple of years to see this moment come to fruition. "
Scheduled to open in phases in late 2019, TLD is an upscale mixed-use community surrounding a 10-acre lake and waterways in Lakeland, according to Mr. Netanel. "Designed as an urban village, The Lake District is a walkable, luxurious community with elegant water features threaded throughout its five premier districts: Inline Retail District (high-end retail, grocery); Main Street District (chef-driven restaurants and cafes); Hotel District (two modern hotels, one with lake view); Pad Sites and Office District (65,000 sq. ft. of office space); and Residential District (assisted senior living, downtown-style lofts and single-family homes)."
Commemorating the close on the land, Mr. Netanel said there are new coffee mugs with the recently changed TLD logo available at Lakeland City Hall and Trustmark Bank in Lakeland. And, he said, they come with special instructions for use.
There are also new signs on the property with the new blue logo.
He is planning to attend the BOC (Board of Commissioners) meeting tonight at 5:30 at City Hall.
Mr. Netanel said the project is on time and on track. Crews will now start clearing trees and within the next week or two, more tenants will be announced.
Among tenants already announced are Gould's Salon and Spa, Malco Theatres, Osaka Japanese Cuisine, Starbucks and The Stock Market, an innovative first-of-its-kind, only in Lakeland grocery store.
To learn more about leasing space, contact Director of Development Maggie Gallagher at maggie@thelakedistrict.us or 901-229-9690. To learn more about The Lake District,  visit www.thelakedistrict.us and follow @TheLakeDistrictTN on Facebook.