Soon Lakeland residents can look forward to enjoying some beautiful weather that provides the perfect backdrop for a series of exciting community events. One such event will be the inaugural Lakeland arts and crafts festival which will be held on Saturday, October 28, 2023. The festival is slated to take place at Lakeland Town Square which is located off Highway 70 at 4815 Market Green Place West. Organizers say the arts and crafts festival will offer creativity and a lot of fun. The local community is rallying behind the festival, with businesses like Owners Box Sports Grill and Shades of Nails generously supporting the festivities. The driving force behind the event is the Lakeland Arts Council, an organization that has undergone much growth since its inception two years ago.
The Lakeland Arts Council, formerly known as Lakeland Tennessee Arts, was originally founded by Wesley Wright, who had the festival idea on his mind for several years. However, making the festival a reality required the collaborative efforts of individuals like Megan Dupuy and Amanda Paule, who joined the organization to help transform the event. Mr. Wright told Lakeland Currents, "Lakeland possesses immense potential across multiple fronts, including its potential to become a hub for creative and performance arts growth, or as some may recognize it, CAPA. This festival serves as a tangible testament to our community's support and will hopefully catalyze even more endeavors in this direction."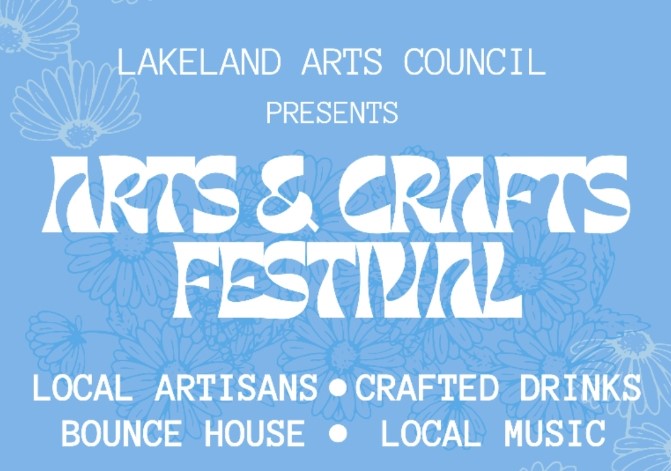 Mr. Wright also said the festival has already garnered significant interest, with numerous vendors officially securing their booths, and additional participants currently in the pipeline. Highlights of the event will include a bounce house, live musical performances by various local artists and groups, and a delectable selection of food and artisanal crafts. The festival officially kicks off at 10 a.m. and will continue until 3 p.m., providing an excellent opportunity for attendees to enjoy lunch, embark on some early Christmas shopping, and partake in a wide range of engaging activities and displays.
If you're interested in becoming a vendor you can send your information request to lakeland@lakelandtnarts.com to secure your spot.